For decades, the Japanese film industry has created some of the best-animated films ever made, to the point where the name "anime" has come to identify animation in general as coming from Japan. Hayao Miyazaki and other members of the renowned Studio Ghibli are responsible for many of these fantastic movies, but they are by no means the only creators.  The list that follows attempts to rate some of the best anime films throughout the history of the genre.
It's hard to include all the best in one list, and it should be noted that much excellent anime has also been broadcast as TV series or miniseries. The following list also only includes movies. The films highlighted below are some of the best and most well-liked examples of this distinct genre and are all excellent places to start for anyone interested in learning more about Japanese animation. Here we will discuss the 10 Best Anime Movies.
The 10 Best Anime Movies of All Time, Ranked
The primary reason for Cowboy Bebop's popularity is that it is an anime series. A squad of constantly unfortunate bounty hunters wandering the galaxy in the 2070s were the subject of this 26-episode anime series, which is generally hailed as one of the best – if not the best – anime series of all time.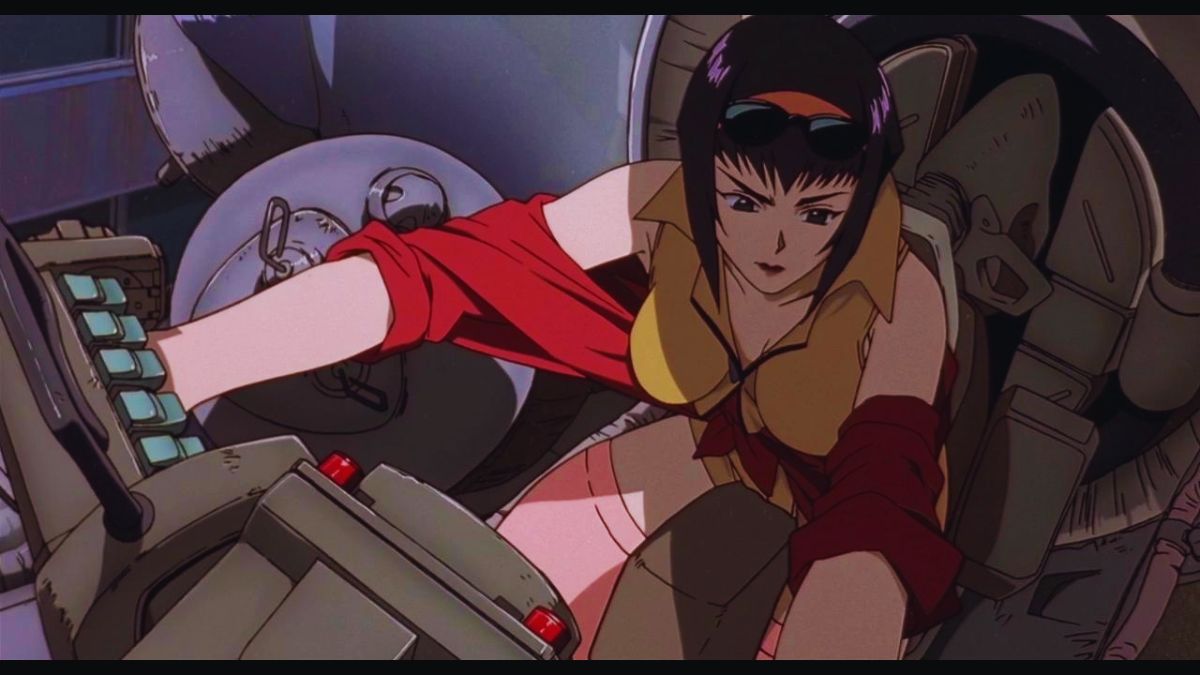 Because the series finished so brilliantly (and definitively), the 2001 film was forced to act as a kind of "interquel"—not quite a sequel and not quite a prequel. It functions as a good extra episode of the show, except it is feature-length rather than only 25 minutes. Although it's not the greatest Cowboy Bebop has to offer, it's a terrific way to get to know the characters and the setting of the show better.
Here we have some recent anime articles and updates below: 
2: 'Interstella 5555: The 5tory Of The 5ecret 5tar 5ystem' (2003)
Even though Daft Punk declared their breakup in 2021 and put out their final album in 2013, their legacy endures. Their music is unquestionably catchy and classic, and Interstella 5555: The 5tory of the 5ecret 5tar 5ystem shows that they expanded beyond electronic music during their tenure as a duet. It is an exciting musical sci-fi anime film that tells the tale of an extraterrestrial band that travels beyond space to save one of their own. There isn't much conversation or sound effects, and the audio is basically simply the duo's 2001 album Discovery. For lovers of Daft Punk, this original, entertaining, and colorful animated film is a must-see.
3: 'Barefoot Gen' (1983)
Anti-war movies strive to be as brutal and frightening as they can, and Barefoot Gen follows suit. It focuses on a little boy's attempts to survive following the bombing of Hiroshima at the end of World War Two, in which a large portion of his family is slain. The animation representing the actual bombing is renowned for being among the darkest animated moments ever made, and the rest of the movie doesn't hold back either. It's a depressing but significant film that is made all the more potent by the knowledge that Keiji Nakazawa, who wrote the original manga for Barefoot Gen and was only six when Hiroshima was bombed, was the inspiration for it.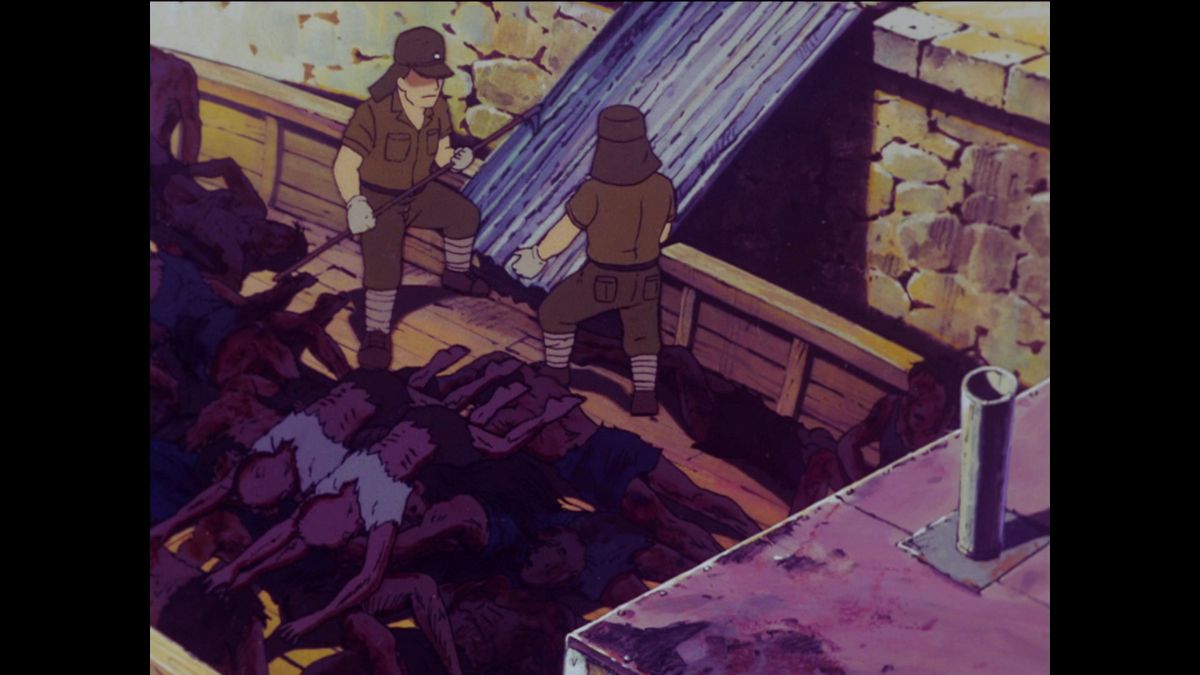 4: 'Angel's Egg' (1985)
Angel's Egg is one of the most esoteric and narratively thin anime series ever created. In its relatively short 71-minute running length, it doesn't really tell a tale and instead focuses more on creating an ominous mood. It simply involves a young girl walking through a barren wasteland while carrying a huge egg. It's more or less expected of viewers to think up their own interpretations of what might be meant by everything presented; if not, it's simple to lose themselves in the movie's dark and menacing atmosphere. It has an anime-meets-arthouse vibe, and it is the kind of film that would perfectly complement the renowned Criterion Collection.
5: 'Nausicaä of the Valley of the Wind' (1984)
It would be difficult to list the best anime movies without mentioning several of Hayao Miyazaki's flicks. One of his earliest films, Nausicaä of the Valley of the Wind, exhibits many of the traits that his later films would also show, even though it isn't necessarily one of his greatest. It is a fantasy/adventure film with a strong environmental message that centers on the inhabitants of one of Earth's last strongholds as they struggle to survive against the powers of a dangerous jungle not far away. It's a good plot with some thought-provoking themes, and like other Miyazaki films, it also strives to constantly amaze spectators with stunning visuals.
6: 'Porco Rosso' (1992)
Although Hayao Miyazaki is perhaps most known for his darker fantasy/adventure films, Porco Rosso demonstrates that he also has a keen sense of humor. This comedy adventure from 1992 centers on an Italian World War I fighter pilot who becomes a bounty hunter after the conflict but is also cursed with a pig's head.
7: 'The Wind Rises' (2013)
The Wind Rises, Hayao Miyazaki's most recent feature film, was released in 2013, and his most current film will be released (at least in Japan) in 2023. The 2023 release of How Do You Live? was previously mentioned as the last movie he'd create before retiring, so anime lovers are fortunate to have at least one more. Given that it lacks any fanciful aspects and instead focuses on World War Two and the life of aviation inventor Jiro Horikoshi, The Wind Rises stands out among previous Miyazaki films for how realistic it feels. However, it still contains all the fantastic narration, artwork, and music one could anticipate from Miyazaki, making it a superb addition to his extensive filmography.
You'll find some up-to-date articles and news about anime down below:
8: 'Your Name' (2016)
One of the most well-liked non-English-language films of the 2010s, animated or not, is Your Name. It follows two young people whose lives strangely become intertwined, forcing each to live out the other's life while trying to figure out how they came to be so bizarrely connected. It's simply an animated version of the body swap idea, but given some of the ways it can depict this connection between its two main characters, it elevates the sub-genre and really benefits from being animated. It combines slice-of-life drama, romance, and a hint of fantasy in a way that is interesting, simple to watch, and generally appealing.
9: 'Howl's Moving Castle' (2004)
Howl's Moving Castle is typically near the top of list of Miyazaki's most well-liked films. And that makes sense, considering how fascinating and exciting the title already sounds. It's even the scene for a large portion of the movie, so viewers who tune in to enjoy the novelty of a castle that moves will be thrilled. In order to lift the spell that a witch placed on her, a young woman joins forces with an eccentric wizard and his leg-shaped castle. Even while it features many of Miyazaki's trademarks and artistic cues, it seems uniquely his in every manner and finally offers enough that's original to stand on its own.
10: 'My Neighbor Totoro' (1988)
My Neighbor Totoro is a short and charming film by Hayao Miyazaki, so it certainly doesn't need much of an introduction. With a straightforward yet amusing plot about two young sisters who relocate to the country with their father before encountering numerous magical spirits in a local forest, it is one of the most recognizable and well-liked animated Japanese films of all time.
Only Miyazaki could have created the amazing scenes and creatures on the show. Overall, My Neighbor Totoro would likely be a strong choice if you had to choose just one film to persuade someone of the advantages of anime as a medium. It's difficult to criticize or dislike the film, thus it is rightfully regarded as a classic.