Even though Cannes seems like an odd place for K-pop stars to make their debut, many did so this year, with aespa standing out. SM Entertainment manages the four-member girl band Aespa. On Wednesday, local time, it made its first showing on the red carpet of the prestigious French film festival.
"The Pot-Au-Feu," which competes at Cannes, was shown at Palais des Festivals on Wednesday. This was the group's first time there. It was the first time an entire K-pop group came to the world film festival.
They went to the event because Chopard's artistic director and co-president, Caroline Scheufele, asked them to represent the brand as its official ambassadors, SM said in a statement made on Friday.
With beautiful Chopard jewellery on their fingers and around their faces, the girls wore long black or white gowns and posed beautifully for the cameras. When aespa arrived, the outdoor venue was full of excited fans who cheered and called out the members' names to enjoy the moment with the girls.
She becomes the first K-pop group to attend the Cannes Film Festival Cannes2023: 
Chopard has been an official partner of the Cannes Film Festival since 1998. Since Tuesday, aespa has been going to the 76th Cannes Festival events and parties put on by Chopard.
The group Aespa made up of Karina, Winter, NingNing, and Giselle, came out in November 2020 with the big hit "Black Mamba." It has put out several songs that went to the top of the charts, such as "Next Level," "Savage," "Girls," and "Spicy."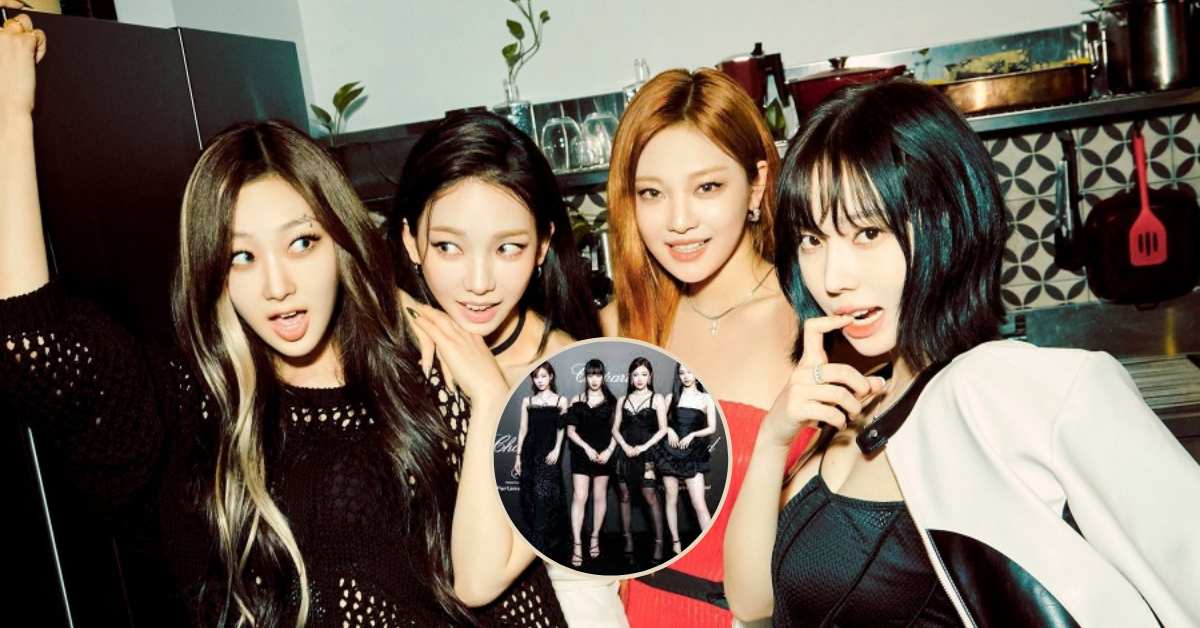 The band's new record, "My World," came out on May 8. The title track, "Spicy," is the first song on the album. The album has helped the girls set new records. In the first week, they sold 1.69 million copies, which is the most a K-pop girl group has ever sold in a week. It went on to sell 2 million copies by the end of the second week.
The group was recently named a "K-Pop Star to Watch" by Billboard and a "Forbes 30 under 30 Asia 2023" by Forbes. In August, the band will also play its first-ever show at the Tokyo Dome as part of a particular version of its world tour called "Synk: Hyper Line."
Also, Blackpink's Jennie and Rose, Bibi, and f(x)'s Krystal Jung were among the other K-pop stars on the red carpet at Cannes this year.