JISOO's "FLOWER" Performance Video Surpasses 100 Million Views: In a remarkable achievement, BLACKPINK member JISOO has become the first K-pop soloist of 2023 to have two videos exceed 100 million views on YouTube.
On July 8, JISOO's "FLOWER" performance video crossed this milestone, showcasing her significant global impact. Impressively, JISOO accomplished this feat in just 92 days since its release, further solidifying her standing as a rising star:
#JISOO '꽃(FLOWER)' DANCE PERFORMANCE VIDEO HITS 100MILLION VIEWS @YouTube
BLINKs worldwide, thank you so much!

'꽃(FLOWER)' DANCE PERFORMANCE VIDEO
🎥 https://t.co/XrRUVHqfEs #지수 #BLACKPINK #블랙핑크 #꽃 #FLOWER #DANCE_PERFORMANCE_VIDEO #안무영상 #100MILLION #YOUTUBE #YG pic.twitter.com/MG3XA4VQ18

— BLACKPINKOFFICIAL (@BLACKPINK) July 7, 2023
Double Milestone: JISOO's "FLOWER" MV and Performance Video
JISOO's success extends beyond her "FLOWER" performance video. Her "FLOWER" music video was the first to surpass 100 million views in 2023, currently standing at an impressive 316.8 million views on YouTube.
This achievement makes it the most-viewed video by a K-pop soloist this year. With both the music video and the dance performance version of "FLOWER" reaching this milestone, JISOO holds the remarkable distinction of being the only K-pop soloist in 2023 to have two videos with at least 100 million views.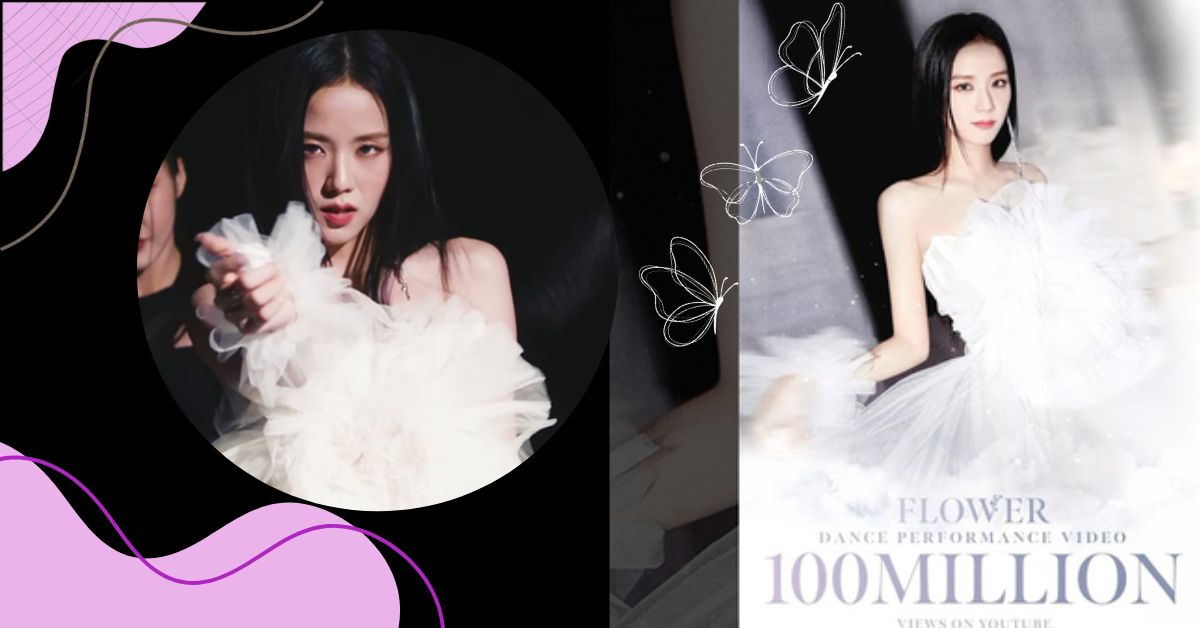 Global Recognition and Congratulations to JISOO
JISOO's exceptional accomplishment demonstrates her strong influence and popularity worldwide. Her talent, charisma, and captivating performances have captured the hearts of fans around the globe, contributing to the remarkable view counts on her videos.
The BLACKPINK member's achievements are a testament to her growing prominence as a solo artist:
Top 5 most-viewed K-Pop music videos on Youtube in 2023 so far:

#1 "FLOWER" by Jisoo – 316.8M
#2 "GANGNAM STYLE" by PSY – 197.1M
#3 "Pink Venom" by BLACKPINK – 186.5M
#4 "Shut Down" by BLACKPINK – 178.6M
#5 "Queencard" by (G)I-DLE – 151.3M pic.twitter.com/X7gITQeuFt

— Viral Takes (@viraltakes) July 8, 2023
The entire BLACKPINK fandom and music enthusiasts alike celebrate JISOO's groundbreaking success. As she continues to shine and make her mark as a soloist, fans eagerly anticipate more remarkable milestones and captivating performances from the talented artist.
Congratulations to JISOO for her outstanding achievements, and may she continue to inspire and dazzle with her remarkable talent and artistry.