Jungkook Embarks on New York Trip for 'Good Morning America' Performance. In an event that stirred a range of emotions among netizens, BTS member Jungkook made his appearance at Incheon International Airport on the morning of July 12 KST. The purpose of his visit was to catch a flight to New York, where he would be performing on 'Good Morning America's '2023 Summer Concert Series'.
Joyful Moments and Natural Aegyo Delight Fans and Press
As Jungkook greeted fans and the press at the airport, he exuded a cheerful demeanor, spreading smiles all around. With his natural charm, he captivated not only the fans but also the press present at the scene:
?????? 웬 미친년이 pic.twitter.com/zEeluvJjAD

— 슙🌙 (@new_moon_suga) July 12, 2023
Alarming Moment Sends Shockwaves Among Fans
Amidst the overall excitement, an alarming incident occurred, leaving fans with a mix of relief and concern. While Jungkook was entering the airport and waving to the fans lined up on either side, separated by safety lines, an individual who claimed to be a "fan" broke free from the crowd and attempted to approach the BTS member.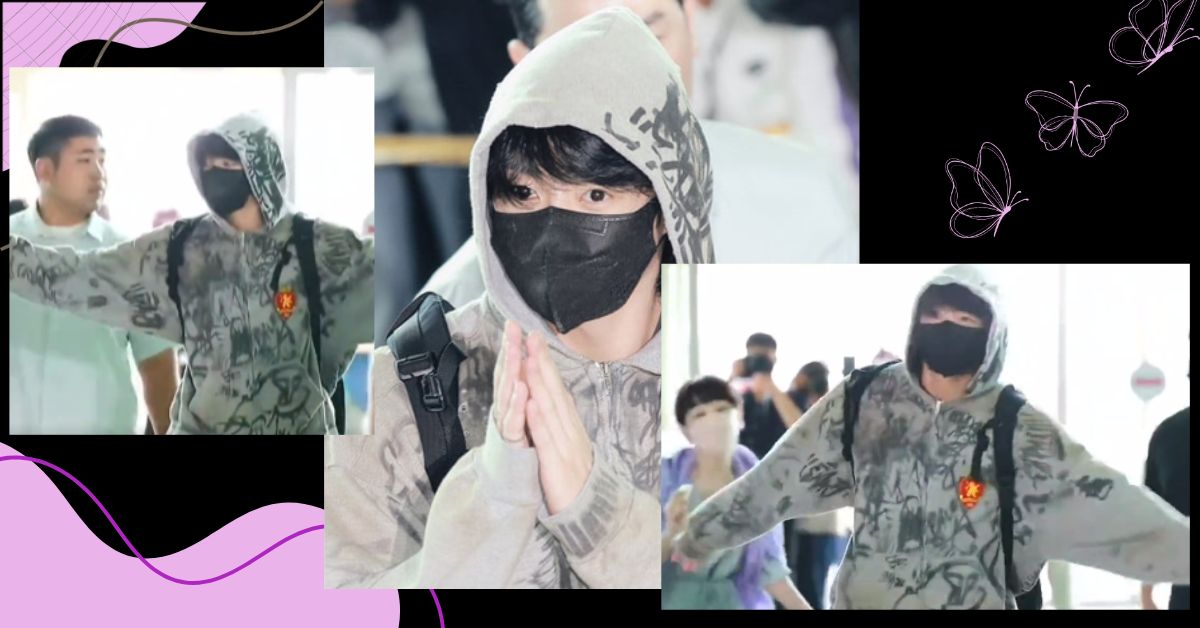 Swift Security Response Averts Potential Harm
Thankfully, the security guards surrounding Jungkook swiftly reacted to the situation, acting promptly to ensure his safety. Their quick intervention prevented the individual from reaching Jungkook and effectively deterred any potential unforeseen incidents.
Netizens were relieved that the security measures in place effectively protected Jungkook from harm. However, the incident raised concerns about the safety of idols and the importance of maintaining a secure environment for both artists and fans.
Content designed for the reading pleasure of K-pop lovers:
While the details surrounding the alleged "fan" and their intentions remain unclear, the incident serves as a reminder of the challenges faced by idols and the need for heightened security measures to safeguard their well-being.
As BTS's Jungkook proceeds with his journey to New York for the 'Good Morning America' performance, fans hope that the remainder of his trip will be smooth and incident-free. The incident at the airport highlights the dedication of security personnel in ensuring the safety of beloved idols like Jungkook, as well as the vigilance required to protect them from potential risks.
Join Pabaon to know about the latest updates on all incidents happening in the K-pop world.