On January 25, Suga from BTS attended Valentino's haute couture show for spring 2023, dressed in all one color. The K-pop star supported the company by sporting a light brown suit over a camel shirt and a long bow necktie as they showcased their newest couture goods.
He matched the outfit with beige shoes. He added a striking necklace made of hardware to his accessories.
Suga's appointment as a Valentino ambassador was announced earlier this month. This month, Suga joined Di. Vas is an abbreviation for Different Values and was designed by Valentino for their brand ambassadors.
The K-pop singer is a "multifaceted artist; he is an interpreter and uses his talent and his work to express himself with vitality and authenticity," said Pierpaolo Piccioli, creative director of Valentino. When the house announced the ambassadorship, they said, "He brilliantly epitomizes all that DI.VA's testimonials stand for diversity, inclusivity, innovation, and passion."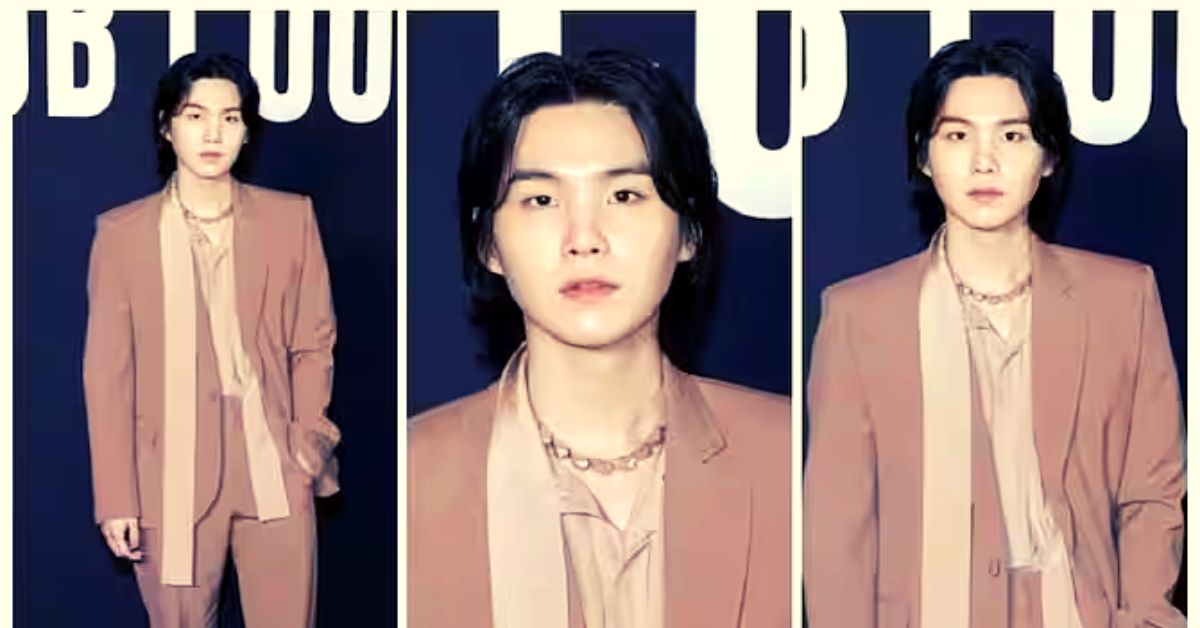 Suga will serve as the face of Maison Valentino's ad for its essential pieces for men. Jimin, a fellow BTS brand member of Suga, just received his brand ambassadorship with Dior. The entire BTS group posed for Louis Vuitton in 2021.
He has already shown himself to be a great addition to the Valentino team for growing the brand's fan base. Hundreds of BTS supporters gathered on the Pont Alexandre III bridge to see and support him as he arrived. Valentino's spring 2023 couture collection was dubbed "party clothing for the post-lockdown set."
Spotted : Au défilé @MaisonValentino haute couture printemps-été 2023, #SUGA du groupe @BTS_twt de #KPOP a fait sensation ! #SUGAxValentinoCouture #SUGAValentinoDiVas #SUGAatParisFashionWeek #BTS
© Vogue pic.twitter.com/tui3WmUL6d

— Vogue France (@VogueFrance) January 26, 2023
The 89 looks in the collection were inspired by retro splendor and the 1980s. "To me, couture is relevant when it talks to a lot of people when you can deliver your message in a very bold way, and I felt during these seasons that the young generation is touched by couture," Piccioli explained to WWD in a preview.
The final day of Paris Haute Couture Week was today. The exhibition features the most recent couture collections from companies like Chanel and up-and-comers like Robert Wun.
Final Words: We genuinely hope the details we provided satisfy your needs. If you liked this article, kindly share your ideas in the comments.