On February 27, BTS's SUGA attended the VIP screening of the film Devil's Deal, which stars Lee Sung Min, Cho Jin Woong, and Kim Mu Yeol. His entrance was greeted with enthusiasm by fans all around the world as it was his first time attending a red carpet event for a movie by himself.
The celebrity arrived at the location wearing Valentino (he was appointed the brand's Global Ambassador early this year), made care to give admirers a high-five, and smiled broadly when greeting media. The rapper's invitation to the premiere piqued the MC's interest. Lee Sung Min, one of the actors in the film, visited SUGA's online program Suchwita, according to SUGA. On March 2, the episode will air.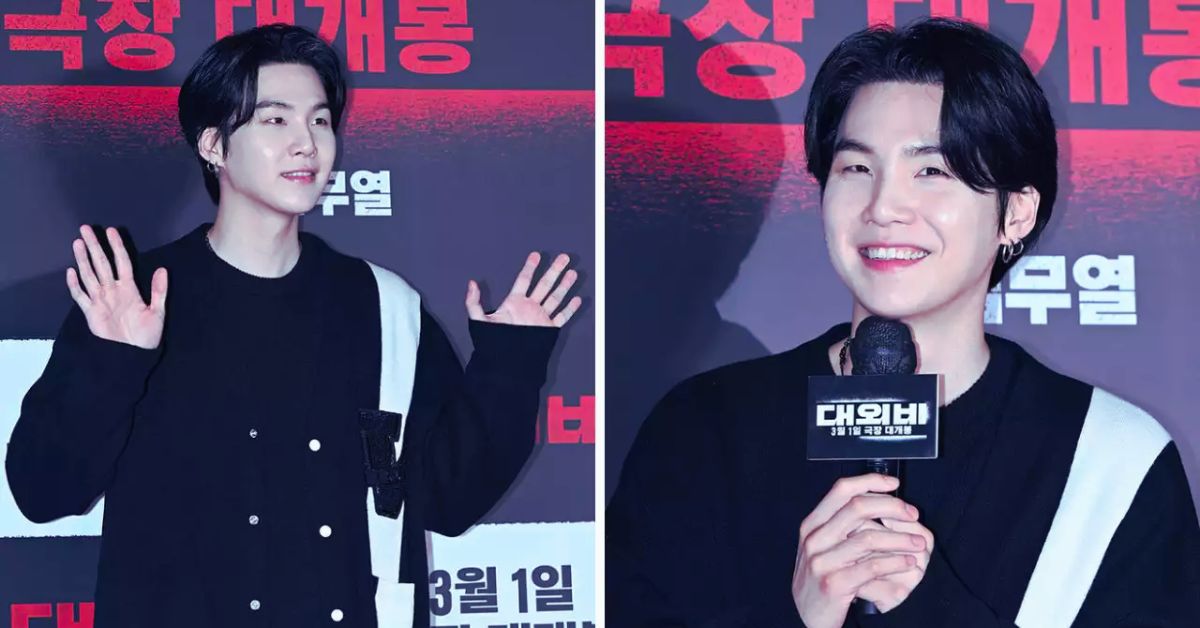 When SUGA replied to their cheers and turned specifically so that everyone could see him, he won the hearts of the crowd. Also, he made a nice move toward ARMY while yelling his name aloud. During the film's premiere, the rapper uploaded several pictures to Instagram with the message, "The Devil's Deal is fun!"
Check out some of the most recent trending news:
Netizens commented on The Qoo: 
1. Hul daebak our kitty
2. Our kitty makes me so proud ㅠㅠㅠ
3. Crazy ㅠㅠ Min Yoongi marries me, divorces me, reports me, gets registered in marriage with me, and takes me, please. I'll become your maid. Fluffy kitty with big hands, I can't do this. I'm bawling, the otaku with tears on her pillow is na ya na
4. Yoongi I'm too happy ㅠㅠㅠㅠㅠㅠㅠㅠ
5. Our kitty dolled himself up and he's too pretty ㅠㅠㅠㅠㅠㅠㅠ
6. So who is he close with that he got an invitation? This is interesting Lee Sungmin. Jo Jinwoong? Kim Muyeol…? I don't think he's close with any of them
7. Is he called Suga(r) because he's white? ㅋㅋㅋㅋ his face is shining
8. Our Yoongi trimmed his hair, he's too too too pretty ㅠㅠㅠㅠㅠㅠㅠㅠㅠㅠㅠㅠㅠㅠ
9. His outfits and his looks are working hard today
10. Look at how shy our kitty is ㅠㅠㅠㅠㅠㅠㅠㅠ
Check out some of the most recent trending news:
We trust that this post will be helpful to you and that you will enjoy reading it. Leave a comment below to let us know if you found this content helpful.