Fans of Love Is Blind have been guessing which couples will make it to the end of the show's fourth season since its debut. In case you forgot, the show follows a group of singles as they participate in a dating experiment by meeting and talking to other singles in small groups known as "pods." The catch? They are blind to one another!
They have lengthy conversations, go on dates, and ultimately become engaged without ever meeting face-to-face. After that, they take a trip, move in together, get acquainted with each other's families, and start making wedding plans.
Some of the partnerships formed by the experiment lasted for quite some time, like Lauren and Cameron, while others, like Deepti and Shake, were highly dramatic and didn't survive long at all. Fans are curious as to whether or if Zack, 31, an attorney, and Irina, 26, a business entrepreneur, are still together this season.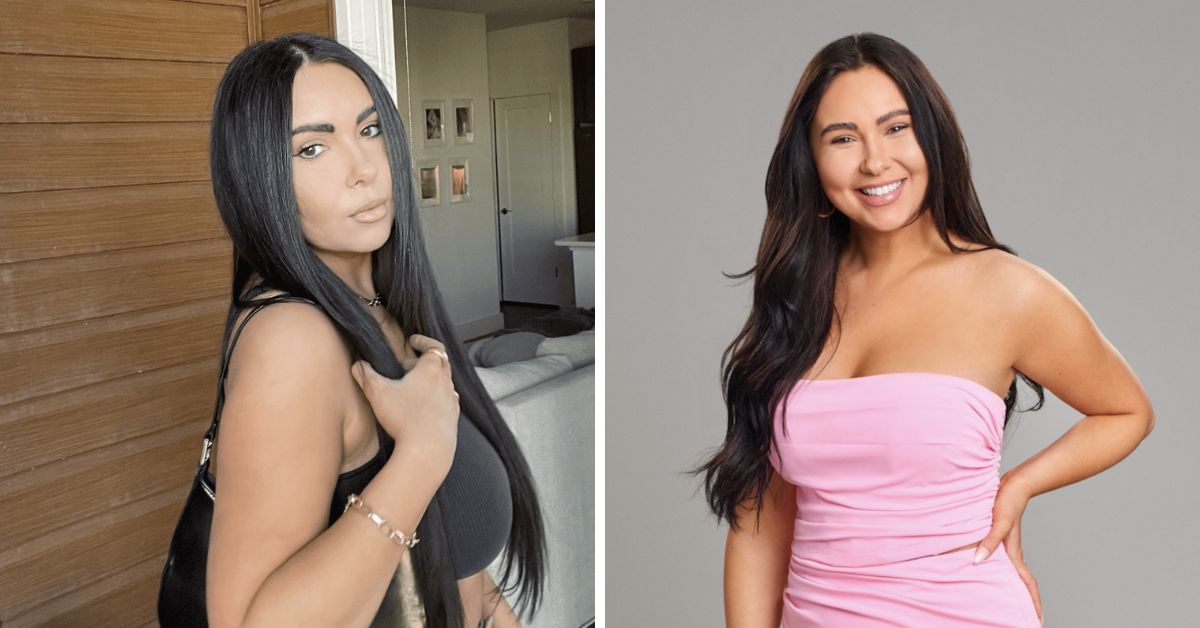 Check out some other new content we've published:-
In the pods, the two were able to feel comfortable enough to talk openly about their shared upbringing and humorous perspectives. Zack also had feelings for Bliss, but he decided to end ties with her in favor of moving forward with Irina, proposing to her while they were still in the pods.
You may be wondering if Zack and Irina are still together, whether you have finished the season and want an update on the couple, or if you simply cannot wait till the end of the season to find out what happens. To learn everything we know about it, read on.
Irina Love is Blind Season 4: Are Zack and Irina Still Together?
Zack and Irina got off to a fantastic start in the pods, but after they finally met, things got a little sticky when Irina told Zack that his prolonged gaze was unsettling. She also didn't appear to enjoy the way he looked, and she joked that he reminded her of a cartoon character.
When in Mexico for the couples' retreat, things appeared to improve, but it soon became evident that the couple was not at ease with one another. Irina told her best friend Micah that she wasn't experiencing the same connection with Zack as she had in the pods.
At a pool party attended by all of the couples, tensions finally reached a boiling point after Irina flirted with Micah's fiance, Paul. Shortly before they were to depart Mexico, Zack decided it was best that he and Irina call it quits after an uncomfortable but honest chat about their relationship, during which Irina admitted that she felt more of a spark with Paul, and Zack pointed out that they never touched or hugged in bed.
It's currently unknown what will happen to the relationship during the rest of the season, but the fifth episode ended on a surprise note when Zack and Bliss finally met. Toward the end of the episode, Zack tells the senior program manager, who is 33 years old, that he made a mistake by choosing Irina.
Love Is Blind: Irina Admits to Moments She Wasn't Her 'Best Self' — but Has No Regrets About Her Journey https://t.co/zo2FNByfMY

— People (@people) March 24, 2023
We hope you have found all the relevant information about Irina Love is Blind Season 4: Are Zack and Irina Still Together?
Frequently asked questions
Who does Zack end up with Love Is Blind?
His decision to break up with Bliss and propose to Irina is met with immediate regret.
Are Irina and Zack together?
To put it simply, no. After meeting and becoming engaged in The Pods on Love Is Blind season 4, Zack Goytowski and Irina Solomonova decided to break up at the end of episode 5 after returning from a trip in Mexico.