JoJo Siwa, an actor, singer, and internet celebrity, gained notoriety in 2015 when she and her mother, Jessalynn Siwa, appeared on Dance Moms. Thanks to her flashy appearance and trademark hair bows, JoJo became an audience favorite very early. And even after her stint on the show, her fame still grew.
JoJo has gained popularity among young adults on social media by posting messages that support acceptance, uniqueness, and the fight against bullying. However, there have been rumors circulating recently that the 20-year-old is expecting. Does this have any merit?
Is Jojo Siwa Actually Pregnant?
No, it isn't thought that JoJo is expecting. It looks like she's just playing about on social media. JoJo recently shared some dubious Snapchat tales that generated a lot of conversation. She appeared to be swollen in one narrative because she was wearing a sports bra that revealed her stomach. It was "Team Boy or Team Girl," she wrote.
WHO TF GOT JOJO SIWA PREGNANT😭😭 pic.twitter.com/rUnKQt5iMF

— 𝗕𝗿𝗲𝗲𝘇𝘆'😵‍💫 (@OvOBrezzzy) March 17, 2023
According to this post, JoJo appears to have written "food baby" on the picture and then shared it. But the rumor mill seemed to have already begun to turn. Many of her admirers thought she was pregnant. JoJo seemed to keep posting whenever she wished rather than attempting to refute these charges right away.
Following her bewildering posts, she uploaded more pictures of herself at Target shopping for baby supplies. Additionally, she appeared to be pregnant in one of these pictures, with her top pulled up to flaunt her tummy once more.
A fan posted a video on TikTok in which she asserted JoJo was expecting.
Here are some other stories that are the same as this one:
JoJo appeared to be laughing off the ridiculousness of the claim when she stitched together a five-second clip of herself laughing in response to this fan's video. However, this baffled a lot of users. JoJo is unmarried as of right now. She came out as LGBTQ in 2021. Her most recent partnership with Avery Cyrus came to an end in December 2022.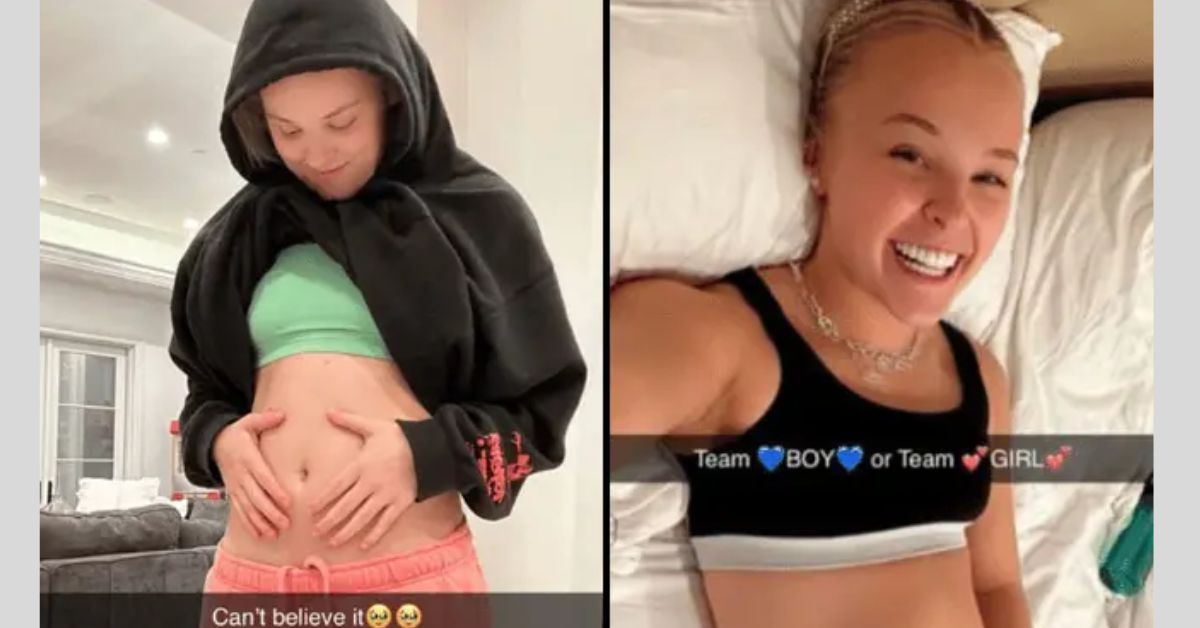 Additionally, the singer has been connected to Kylie Prew, with whom she apparently dated twice before calling it quits in June 2022. There are no stories in the media attesting to her pregnancy. JoJo was purchasing baby things. However, it's unclear why, and there's no indication that she's pregnant.
About Jojo Siwa Pregnancy Rumors
The teen cannot possibly be pregnant. She flaunted her swollen stomach in a social media image. She flaunted her highly toned body in another post, where the bloated stomach formerly was. It appears from the photo that it was shot following the exercise.
View this post on Instagram
You will be able to confirm that Jojo Siwa is not pregnant by reading the next post. She wouldn't have lost weight after working out if she had been pregnant.
To convince her fans that she was not pregnant, she also included a "food baby" sticker in the "pregnancy" post. After eating, the famous figure on the internet made jokes about how pregnant she appeared.
It is logical to suppose that she would have uploaded a more definitive message about her pregnancy, given how active she is on social media and how she updates fans on her personal life.
We tried hard to give you helpful information. Therefore, it would mean a lot to us if you would check out —where you may read articles that are directly related to your quest. If you have any questions or feedback, please don't hesitate to let us know in the comments below.