Jungkook Makes History: As a solo artist, Jungkook has accumulated several accolades, making his name stand out on the music charts and social media. He was the only Korean male singer to make a rolling stone list of the Greatest Singers of All Time. The news was a source of pride for South Korea, and almost all major national TV news outlets in the country, including SBS, KBS, YTN, MBC, TV Chosun, and MBN, covered it.
He and IU were the only Korean singers to make a rolling stone list of the "Greatest Singers Of All Time." Every major Korean media outlet covered the news, including Yonhap, TV Chosun, Hankook Ilbo, JoongAng Ilbo, Herald Economy, Chosun Ilbo, and more. Famous Korean publications like Vogue Korea, W Korea, and GQ Korea published articles about Jungkook being chosen as one of Rolling Stone's "200 Greatest Singers of All Time."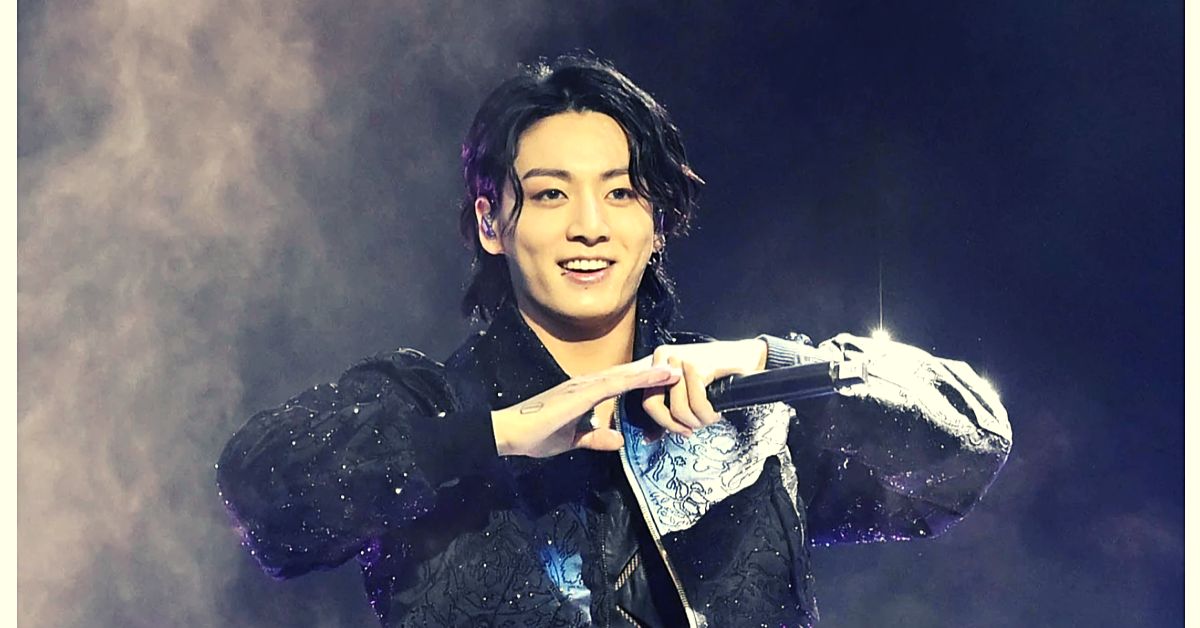 According to Vogue Korea, the greatest singers of all time, IU and Jungkook, wrote: "When it comes to Korean singers who represent the present moment, their names cannot be left out."
As GQ Korea wrote for Jungkook: "Jungkook is adding a variety of titles as a solo artist. He was selected as one of the '200 Greatest Singers' and refreshed the history of K-Pop & even pop music."
On the HOT trending post on K-Community 'theqoo,' congratulating Jungkook and IU, K-Netizens also described Jungkook as the male representative of Korea. "Korea's male & female representatives are awesome."
"There are two Koreans. Please give us a duet to celebrate."
Jungkook
South Korean singer Jeon Jung-kook, also known by his stage name Jungkook (also written as Jung Kook), was born on September 1, 1997. He is a vocalist and band member of the South Korean boy group BTS. In the BTS discography, Jungkook has released three solo songs: "Begin" in 2016, "Euphoria" in 2018, and "My Time" in 2020.
#Jungkook's #Dreamers makes history, scoring the highest debut for a #FIFAWorldCup song ever on the #GlobalSpotifyChart, landing at #2 with +4.88M filtered streams!💪🔝💥🥈🌎🎧💥4⃣.8⃣8⃣Ⓜ️❤️‍🔥👑💜 pic.twitter.com/ad8OgayM8z

— World Music Awards (@WORLDMUSICAWARD) November 21, 2022
These songs have succeeded on the Gaon Digital Chart in South Korea. Additionally, he sang the song "Stay Alive" from the 7Fates: Chakho soundtrack, which BTS created. He was a featured artist on Charlie Puth's 2022 single "Left and Right," which peaked at number 22 on the U.S. Billboard Hot 100.
Later that year, with the release of "Dreamers," he made history as the first South Korean musician to have a song included on the FIFA World Cup soundtrack. He later sang the song at the 2022 FIFA World Cup Opening Ceremony. As a solo artist, Jungkook has had success with his vocals on Spotify charts, with "Dreamers," "Stay Alive," and "Left and Right" setting records for the highest-debuting Korean solo artist songs on the Spotify Global chart.
Jeon Jung-kook (Korean) was born in Busan, South Korea, on September 1, 1997. His parents and his older brother make up his family. He went to Busan's Baekyang Elementary and Middle Schools. He changed schools to Seoul's Singu Middle School after becoming a trainee. When he was younger, Jungkook first wanted to be a badminton player. Still, after watching G-Dragon perform "Heartbreaker" on television, he changed his mind and decided he wanted to be a singer instead.
Jungkook participated in the 2011 Daegu auditions for the South Korean talent competition Superstar K. Seven entertainment organizations made casting offers to him even though he was not chosen. He ultimately decided to join Big Hit Entertainment as a trainee after seeing RM, now his bandmate and BTS's leader, perform.
#JUNGKOOK makes history 💙✨ pic.twitter.com/xT8DSbFiGz

— val⁷ (@thebluesiide) November 21, 2022
He traveled to Los Angeles in the summer of 2012 to take dance instruction at Movement Lifestyle to hone his dancing abilities before his debut. He performed in Jo Kwon's "I'm Da One" music video in June 2012, and before his debut, he supported Glam as a backup dancer.
Final Words: We hope this article will be adequate for your needs and that you enjoy it. If you found this helpful post, kindly comment in the area below. We will modify the website pabaon.com, so please check back frequently. You should share this with your loved ones. Please visit and comment on how well you grasp our aims. Check out other stories like Never Have I Ever Season 4 Release Date Status, Plot, Cast, And Latest News.