BTS's Jungkook is now riding high on the charts with his Solon single. The new digital single Seven by Jungkook, featuring Latto, marks his solo debut. Soon after its debut, the song dominated national music charts like Melon's Top 100 and the real-time charts maintained by Bugs and Genie.
Jungkook "Seven" — 12AM KST

#1 Melon Top 100 (+1) *RE-PEAK*
#1 Genie (+1) *RE-PEAK*
#2 Bugs (=)
#2 FLO (=)

Melon ULs: 281,799 (NEW PEAK)

— BTS Charts & Translations (@charts_k) July 18, 2023
Seven didn't just dominate the iTunes charts in Korea; it did it in a slew of other countries as well. Including the United Kingdom, Canada, Germany, France, and Japan, seven of them had already topped the iTunes Top Songs rankings.
Seven also charted at No. 2 and No. 3 in numerous countries with instrumental and acoustic renditions, respectively. Meanwhile, Seven's music video has been amassing views at a dizzying rate. The video has already topped 34.6 million views on YouTube.
Watch Jungkook's Seven here:
Jungkook of BTS has released his debut solo track, Seven, which features Latto. The song has a catchy melody and warm acoustic guitar sounds, making it a staple of the UK garage genre. The song's lyrics are a romantic ode to the idea of spending a full week with one's sweetheart.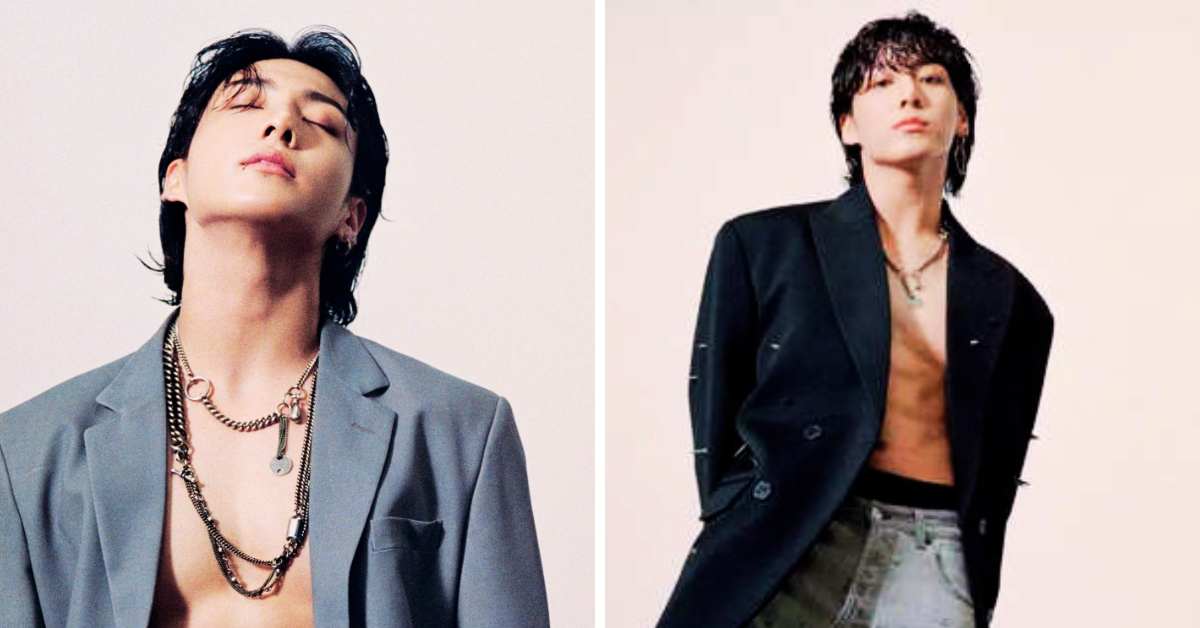 The epic music video has captivated fans and set the internet on fire thanks to Jungkook's smooth voice and Han So Hee's acting. Latto also made a cameo in a hilarious burial scene in the music video. Fans were caught off guard by surprising developments in the music video. It's also the first time an actress has appeared in a video with a member of BTS in over a year.
Anticipation skyrockets as Jungkook, and DJ Snake unveil a collaboration teaser, highlighting Jungkook's evolving artistry and his subsequent seven international awards:
This is the first time that American rapper Latto has worked with Jungkook. One who is stunningly beautiful Nonetheless, the music video also included one of the best performances by star Han So Hee.
BigHit Music announced Seven in a statement uploaded to Weverse last month. Digital single number seven from Jungkook.
The statement stated, "Hello. This is Big Music. We are pleased to inform you about the release of Seven, the solo digital single by BTS member Jungkook. Seven is an invigorating summer song that is sure to make you experience the full breadth of Jungkook's charm."
Jung Kook Solo Digital Single "Seven" Release
Release Date: 1 PM, Friday, July 14, 2023 (KST)#Jungkook
—
Hello.
This is BIGHIT MUSIC.

We are pleased to inform you about the release of "Seven," the solo digital single by BTS member Jung Kook.

"Seven" is an invigorating… pic.twitter.com/TzIndCFkde

— Golden Times (@JJK_Times) June 29, 2023