The "K-Pop Generation" major teaser from TVING has been made public. The trailer opens with a never-before-told tale of Kpop's origins as seen through the bright eyes of several K-pop performers (including LE SSERAFIM, EXO, Stray Kids, NCT, and Super Junior), industry insiders, and fans.
Expectations are high as people wait to witness how K-pop, a popular genre worldwide, is filmed both inside and outside Korea. Additionally, fans may anticipate commentary from some of their favorite groups, including ENHYPEN, IVE, MAMAMOO, SHINee, (tribute to jonghyun)NiziU, 2 PM, TXT, Highlight, and more.
Putting aside the stigma associated with producing idol music, the documentary will highlight the work musicians put in, fandom, and the evolution of how artists interact with their audiences. In this documentary, K-pop musicians active on the international scene will be prominently featured, from the history of music video production to their influence on fan makers.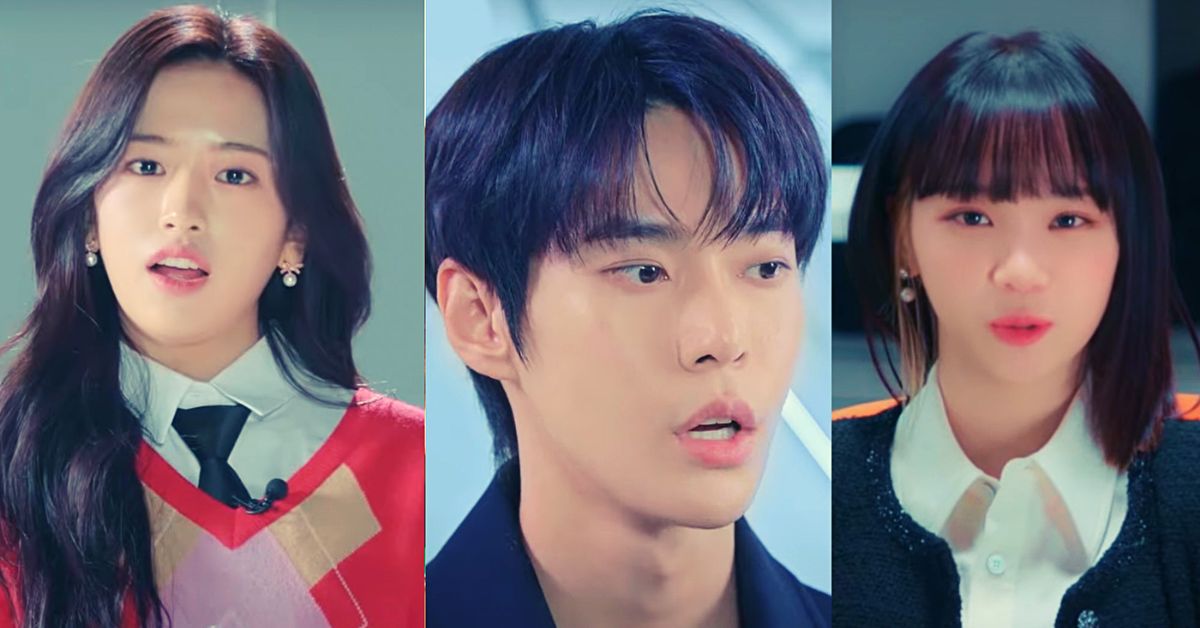 The documentary will also cover fan culture, including the enthusiasm with which people support musicians and the love with which those same artists show their support for their followers. January 26 will see the debut of TVING's "K-Pop Generation."
TVING
A joint venture between CJ E&M (CJ Group), Naver, and JTBC, TVING Corporation runs the South Korean online streaming service TVING (Korean). It is a site where dramas, comedies, and exclusive television movies and specials are streamed. CJ HelloVision introduced TVING on May 31, 2010.
#ENHYPEN will appear on TVING's music documentary 'K-pop Generation' which will be released on January 2023!

ENHYPEN will have their own episode in the documentary with interview from them, from music critics, fans, and more. pic.twitter.com/lHRKHzhufO

— PROD BY ENGENE (@PRODBYENGENE) December 29, 2022
CJ E&M took over the service in January 2016. An MOU to form a joint venture business to run the service was signed by CJ E&M and JTBC on September 17, 2019. Yang Ji-eul was appointed as the organization's first CEO on October 1, 2020, when the joint venture business officially began operating as TVING Corporation.
TVING announced on April 29, 2021, that real-time TV channels would no longer be free; instead, a paid subscription would be required to access the programming. Following CJ E&M as the second-largest shareholder at 15%, it was revealed on June 30, 2021, that Naver had invested 40 billion into TVING Corporation.
TVING releases teaser for anticipated documentary 'K-Pop Generation'https://t.co/ll9L9mlZOB

— allkpop (@allkpop) January 18, 2023
They announced plans to introduce the service in Japan and Taiwan by 2022 at the TVING Connect online event. To establish the platform in other Asian nations, TVING is engaged in further discussions with Naver subsidiary Line Corporation. TVING may soon begin broadcasting in America and Europe.
Final Lines:  We hope this article will satisfy your needs and that you enjoy it. If you found this helpful post, kindly comment in the area below. We will modify the website pabaon.com, so please check back frequently. You should share this with your loved ones. Please visit and comment on how well you grasp our aims. More Stories like Jungkook Makes History.