The popular sci-fi monster fighting series "Kaiju No. 8" centers on Kafka, a 32-year-old protagonist who obtains the ability to transform into a Kaiju and has to survive a hostile environment while keeping his vow.
Kafka struggles with his secret identity as Kaiju No. 8, yet he longs to keep the vow he made to himself as a child. The release date, trailer, plot, and other information for Kaiju No. 8 are all listed here.
Kaiju No 8 Anime Release Date
Kaiju No. 8 anime series is scheduled to release in April 2024. The precise release date of the anime has not yet been disclosed as of this writing. An anime called Kaiju No. 8 is based on a manga that Naoya Matsumoto wrote and drew.
You can see the tweet below.
"Kaiju No. 8" NEW TV ANIME TRAILER REVEAL!

Air Date: April 2024
Animation Studio: Production I.G. pic.twitter.com/PAHODSbgjB

— Manga Mogura RE (@MangaMoguraRE) August 5, 2023
Kaiju No. 8 Cast
The just-announced voice cast features Masaya Fukunishi (Yuuji in The First Slam Dunk, Gege in Kikai Sentai Zenkaiger) as Kafka Hibino / Kaiju No. 8, Wataru Kato (Touka in The Legendary Hero Is Dead!, Martis in Aoashi) as Reno Ichikawa and Asami Seto (Nobara in Jujutsu Kaisen, Aoi in Birdie Wing) as Mina Ashiro.
Kaiju No. 8 Plot
Japan has been battling the appearance of deadly kaiju, monstrous creatures wreaking destruction on its cities, for years. The brave Defense Force takes on dangerous missions to neutralize these dangers in order to protect the population.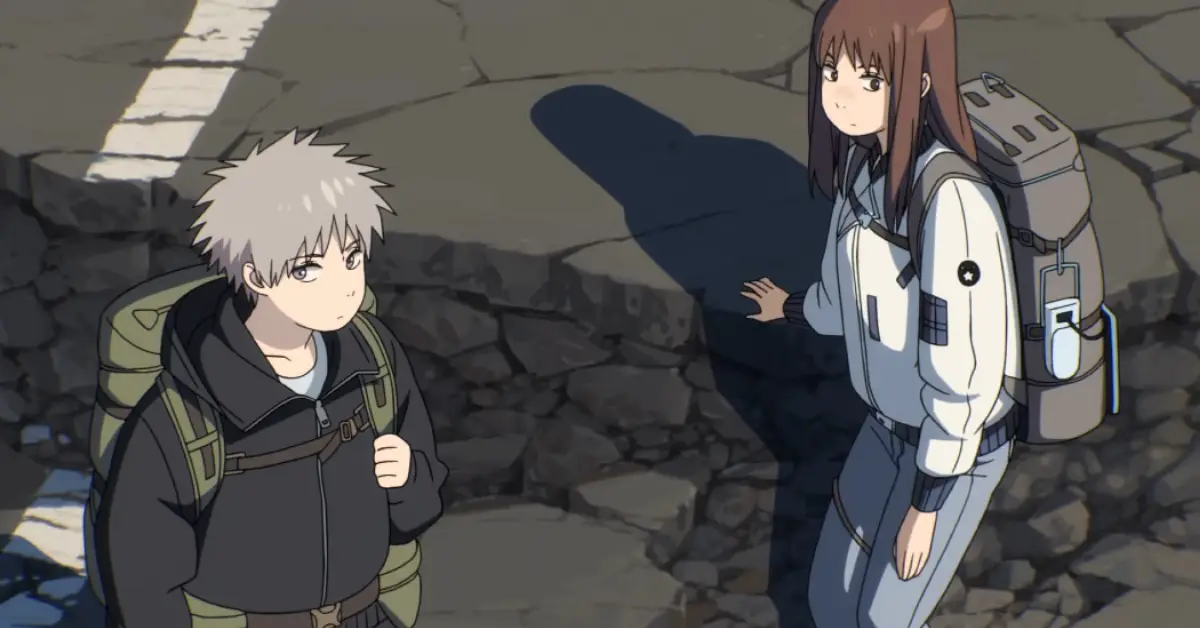 The Professional Kaiju Cleaner Corporation assigns sweepers, including Monster Sweeper Inc., to dispose of the kaiju bodies after eradication. Kafka Hibino, a 32-year-old sweeper, is one of these people.
Kafka's early aspirations to join the Defense Force and fight the kaiju threat were dashed, but he eventually decided to settle for the security of a regular income.
Leno Ichikawa, an enthusiastic 18-year-old recruit, joins his cleaning crew, and his enthusiasm for military service rekindles Kafka's long-buried ambitions.
Kaiju No. 8 Character Visual Revealed!

With heightened energy throughout its entire body,
the powerful Kaiju No. 8's latest visual has been released!

▼ Latest trailer available here:https://t.co/EnNPahXHGg#KaijuNo8 pic.twitter.com/IpvYWk6GWD

— KAIJU NO. 8 (@KaijuNo8_O_EN) August 8, 2023
Kafka must contend with an unidentified airborne kaiju that infiltrates his body and turns him into a humanoid monster in the meantime due to a series of terrible occurrences.
He is now referred to as Kaiju No. 8, and Kafka seizes this chance with a fresh zeal to achieve his long-cherished desire.
Upcoming release dates for several entertainment seasons and Anime series are detailed in the subsequent articles:
Where To Watch Kaiju No. 8
In the US, the UK, and Europe, Kaiju No. 8's official streaming partner is Crunchyroll. The huge streaming service has also declared that it will broadcast Kaiju's No. 8 anime in India with subtitles and an English dub.
Kaiju No. 8 Trailer
FAQs
Q: When Is The Release Date of Kaiju No. 8 Anime?
A: The release of the anime is scheduled for April 2024.
Q: What Is Kaiju No. 8 Anime About?
A: The protagonist, 32-year-old Kafka, is given the ability to turn into a Kaiju and must navigate a hostile world while keeping his vow.