Lori Vallow Daybell was found guilty on all charges of conspiring to kill her husband's first wife and killing her two children.
Having entered a not guilty plea, Vallow Daybell was charged with two charges of first-degree murder and three counts of conspiracy in the 2019 killings of her children, 7-year-old Joshua "JJ" Vallow and 17-year-old Tylee Ryan, as well as Tammy Daybell, her husband Chad Daybell's first wife.
When sentenced, she might receive a life sentence. On Friday afternoon, a jury of seven men and five women returned a unanimous guilty judgment after deliberating since Thursday afternoon. For additional proceedings and punishment, she will be moved from Ada County to Fremont County. Sentencing will take place in about three months, according to Judge Steven Boyce.
Cross-armed Vallow Daybell stood as the jury was dismissed, chatted to her lawyer for a while, and then hurriedly left the courtroom while being escorted by a bailiff.
According to an indictment from May 2021, Vallow Daybell was accused of grand theft on the grounds that she allegedly changed bank accounts in order to obtain Social Security benefits on behalf of her children after they passed away. According to prosecutors, she didn't report her children missing on Thursday in order to keep receiving the money, according to the East Idaho News.
After the verdict was read, JJ's biological grandfather, Larry Woodcock, thanked the jury for their service outside the courtroom, CNN affiliate KBOI-TV reported.
He raised his arms and said, "Thank you all, thank you all, thank you." "What they experienced and witnessed is mind-boggling."
In January 2020, Woodcock and his wife Kay offered a $20,000 prize for information that would result in the children's recovery.
Here is a tweet related to this news: 
Idaho mom Lori Vallow found guilty in murders of her 2 children, husband's first wife https://t.co/yuasq6zeuU

— One America News (@OANN) May 12, 2023
He remarked on Friday, "I hope that nobody ever has to go through this." I sincerely hope that no one ever has to witness or hear the specifics of what happened to JJ, Tylee, and Tammy.
A separate trial will be held for Chad Daybell, who likewise entered a not-guilty plea to his charges. In October 2019, Tammy Daybell passed away peacefully; a few weeks later, Vallow Daybell wed Daybell.
In June 2020, law enforcement officials in Fremont County, Idaho, found Daybell's stepchildren's remains in his backyard. Two felony counts of conspiracy to destroy, alter, or hide evidence as well as two criminal counts of evidence destruction, alteration, or concealment are brought against him.
Rob Wood, the Madison County prosecutor, encouraged the jury in closing arguments, which came to a conclusion on Thursday after a month-long trial, to find Vallow Daybell guilty on each count for which she is accused.
Wood told the jury on Thursday, as pictures of Tammy Daybell and Vallow Daybell's kids were projected onto the courtroom wall, "You must convict her," according to East Idaho News.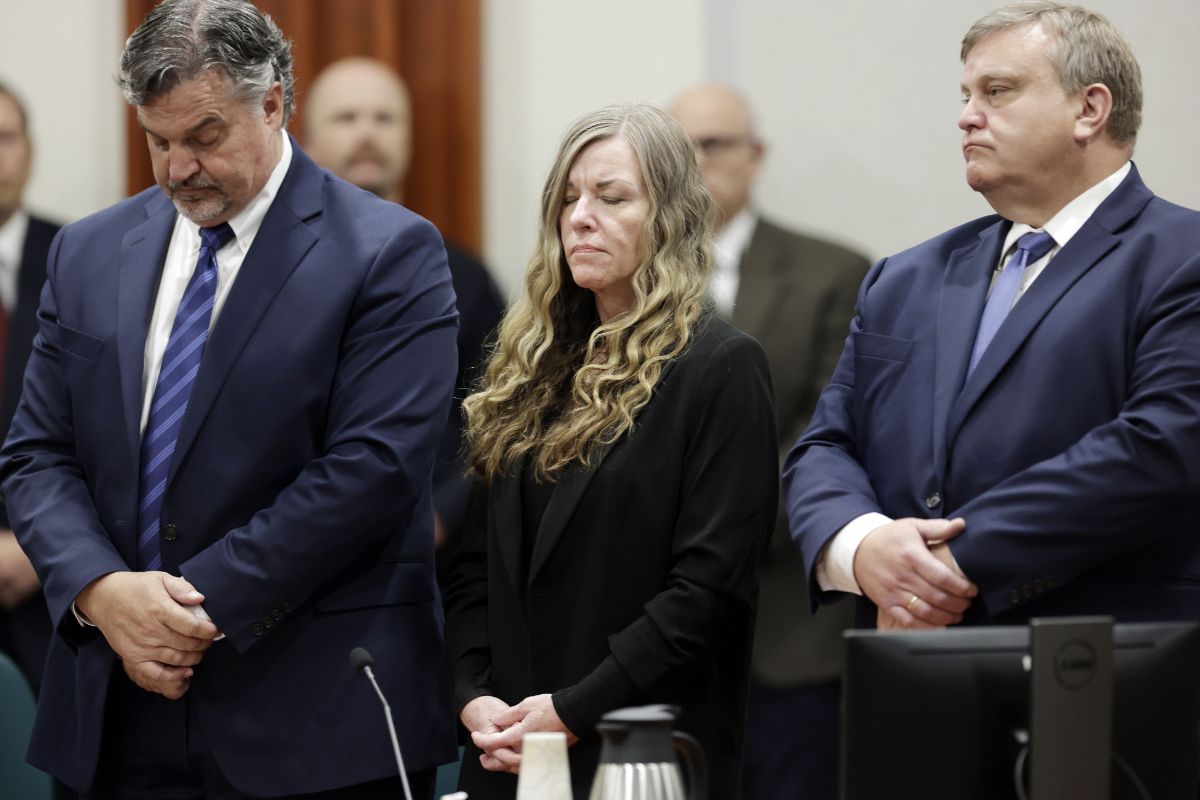 In a statement released on Friday, Wood and Fremont County prosecutor Lindsey Blake expressed their "great satisfaction" with the verdict.
According to KBOI-TV, the defense filed a Rule 29 motion before resting their case on Tuesday, asking for a judgment of acquittal before the case is presented to the jury on the grounds that there was insufficient evidence to support the allegations. On Thursday, Judge Steven Boyce rejected the request on all counts.
According to Jim Archibald, Vallow Daybell's attorney, "No one here believes Lori actually killed anyone, which is why she's being charged with conspiracy."

"Will the kids return if you find her guilty? Nope. Will the kids return if you find her not guilty? No," Archibald reportedly answered, as quoted by East Idaho News.
People who know the pair, who wed soon after Vallow Daybell's kids vanished, have portrayed them as members of an extreme religious doomsday cult, according to the East Idaho News.
The May 2021 indictment said that the pair "did endorse and espouse religious beliefs for the purpose of" defending or promoting the murders of the kids and Tammy Daybell.