Lysa TerKeust is a popular Christian non-fiction author and public speaker from the United States. Her books have been bestsellers all over the world, and she has written over a dozen of them. One of her most popular works is Left Out, Lonely, Uninvited: Living Loved When You Feel Less Than.
Critics and readers alike have lauded most of her books. The 53-year-old is the driving force behind Proverbs 31 Ministries' mission to reach millions of women every day with biblical truth and wisdom through the organization she founded.
Is Lysa TerKeurst Divorced?
Lysa TerKeurst and her spouse Art TerKeurst are officially divorced. Before their divorce, the pair had been married for nearly 30 years. The author's relationship with her husband was rocky since she suspected him of infidelity.
Lysa also disclosed that she and her spouse had previously split up due to his substance misuse. In 2017, she told the world she was leaving her cheating husband. But in December of 2018, Lysa and Art got back together and got married again close to where they live in Waxhaw, North Carolina.
Lysa TerKeurst announces divorce after battling to save a marriage: 
Lysa TerKeurst announces divorce after battling to save marriage, standing 'firm' in faith despite pain https://t.co/dtBlc8bD6Q pic.twitter.com/r82Kg4VRyh

— The Christian Post (@ChristianPost) January 2, 2022
Lysa charged that her husband had violated God's law and the marital vows they had taken. The 53-year-old woman wrote on Facebook in January 2022 to discuss the problems in her marriage. She said that she and her spouse were officially splitting up after she tried to rescue the marriage for the last time.
For More Insights: Dive into Our Other Divorce-Related Articles:
Lysa TerKeurst Children And Family
Jackson, Mark, Hope, Ashley, and Brooke are Lysa TerKeurst's five children. Jackson and Mark are two of her adopted children. She picked them up from a Liberian orphanage when they were 13 and 14 years old. Oprah Winfrey featured the inspiring tale of Lysa's adoption of the two boys on her show.
The two brothers and their adoptive mother Lysa were featured on an episode of Oprah: Where are they Now? She shared that after finishing high school, both Mark and Jackson went separate ways; Mark joined the family business, and Jackson attended Union University.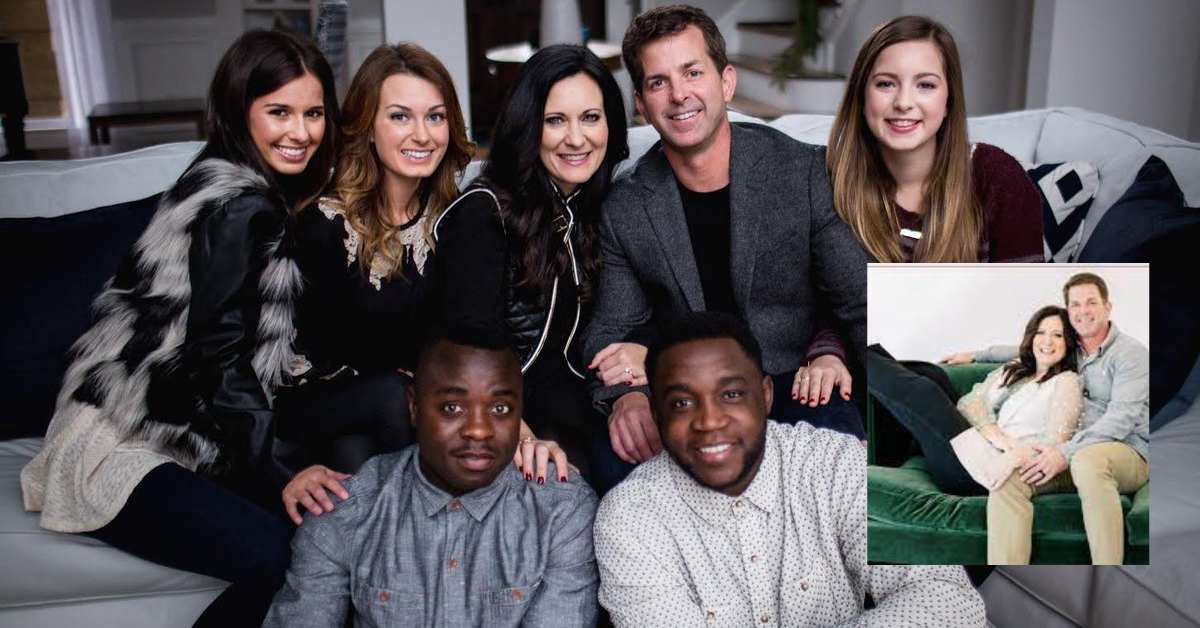 A while back, Jackson took a mission trip to Liberia, where he grew up in an orphanage. Mark is now doing music under the name T Markus. His singles have achieved considerable popularity. Hope is the eldest daughter of Lysa and she is a popular fashion blogger.
She has almost 57,000 Instagram followers and frequently writes about home improvement projects. Michael Houser is her husband. Similarly, Brooke is a social media blogger and works as a hair and cosmetics artist. She's tied the knot with Nick Issac.
Ashley has almost 115,000 followers on Instagram, where she writes about fashion and lifestyle. She raises her kid, Ryser, on her own. Lysa TerKeurst entered the world on July 21, 1969, in Tallahassee, Florida. She was just entering middle school when her parents split up.
A degree was bestowed upon TerKeurst by Furman University in South Carolina. After being diagnosed with breast cancer, Lysa announced on social media in 2017 that she had undergone a double mastectomy. The Christian author is fully recovered and doing good at the present time.