A South Korean television show called My Dearest is currently airing, and it stars Namkoong Min, Ahn Eun-jin, Lee Hak-joo, Lee Da-in, Kim Yun-woo, and Lee Chung-ah. Author Hwang Jin-young claims that the 1936 book Gone with the Wind served as inspiration.
August 4, 2023, marked the debut of the show on MBC TV. It now airs every Friday and Saturday at 21:50 (KST). Additionally, it can be streamed on Viki in some areas and Wavve in South Korea.
✨️ MY DEAREST ✨️#UPCOMING #KDRAMA

NETWORK: MBC
EPISODES: 10
GENRE: Historical, Romance, Drama
RELEASE DATE: August 4, 2023 —
RUNTIME: Fri & Sat 21:50
COUNTRY: South Korea

CAST:
Namkoong Min – Lee Jang-Hyun
Ahn Eun-Jin – Yoo Gil-Chae
Lee Hak-Joo – Nam Yeon-Joon
Lee Da-In pic.twitter.com/Ejwz1iO50t

— MY KDRAMA DIARY (@MyKdramaDiary_) July 17, 2023
The show is split into two parts: Part 1 ran for ten episodes from August 4 to September 2, 2023. Here in this post, all recent details are provided below.
My Dearest Last Episode Release Date
The actors in My Dearest and the South Korean media source Spotvnews have not yet received the script for episode 20. They were busy filming the nineteenth episode. The broadcast station MBC declared that it would prolong the drama to 21 episodes due to the busy schedule and the delay in the scripts for episodes 19 and 20.
 The purpose of expanding the episode is to improve the production value and provide viewers with additional context for the romance between Jang-hyun and Gil-chae.
My Dearest will premiere episode 20 on November 17 at 21.50 KST and episode 21 on November 18 at the same time following the scheduling adjustment. We appear to be in for more drama with the release of Part 2's trailer by MBC. Watch the trailer.
Do you know which trending series are primarily searched in 2023? These are some links you can visit to learn more about:
My Dearest Story
The historical-romance K-drama My Dearest is sure to win us over! Yu Gil Chae, a noblewoman who lived in Neunggun-ri during the Qing conquest, is the subject of the television program.
She is an arrogant woman who becomes humble after the conflict. During this period, she encounters Lee Jang Hyun, a mysterious man, and develops feelings for him.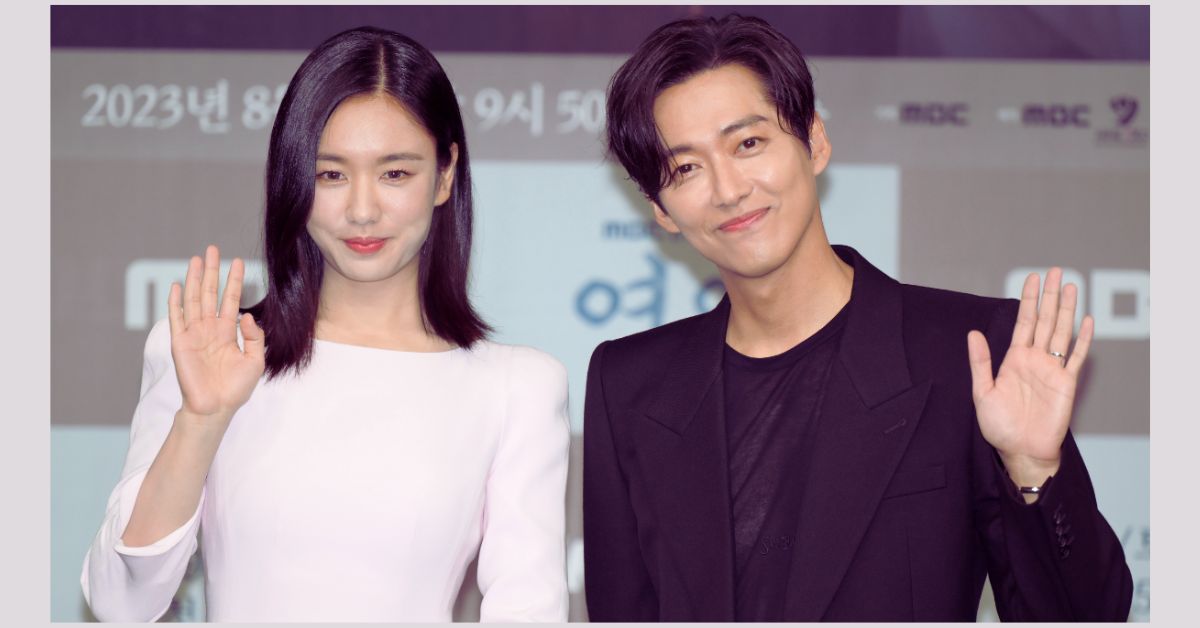 Lee Jang Hyun is a multifaceted individual who is concealing some dark secrets. Since he has nothing to lose, he lacks sincerity, and love is never in his goals. But after meeting Yu Gil Chae, he becomes a different person.
My Dearest Cast
Namkoong Min as Lee Jang-hyun
Moon Seong-hyun as young Lee Jang-hyun
Ahn Eun-jin as Yoo Gil-chae
Lee Hak-joo as Nam Yeon-joon
Lee Da-in as Kyung Eun-ae
Kim Yun-woo as Ryang-eum
Lee Chung-ah as Gak-hwa
Ji Seung-hyun as Gu Won-moo
Park Jung-yeon as Jong Jong-yi
Kwon So-hyun as Bang Du-ne
Here is a Twitter post related to cast:
#MYDEAREST (2023):
namkoong min as lee jang hyun
pic.twitter.com/gNhdEiKNYw

— moo | free palestine 🇵🇸 (@yartinos) August 29, 2023
This post will be helpful to you and you will enjoy reading it. We hope it has been informative and engaging.  Comment below to let us know if you found this content helpful.