Grinding Gear Games' free-to-play hack-and-slash RPG Path of Exile 2 will significantly change things by adding a new story, ascendancy classes, etc. Even though the first game in the series is still being updated regularly, the release date of the second game has been a hot topic ever since it was first announced.
Since it was officially released, the long-awaited next chapter has spent much time under the radar, but as we head into 2023, it looks like we're very close to getting our hands on the game. Here is everything we know about Path of Exile 2, like when it will come out, how it will be played, what its story is about, videos, and more.
Path of Exile 2 Release Date
When Path of Exile 2 was announced, the creator clarified that the game still needed to be worked on for a long time before it would be ready. Path of Exile 2 creator Grinding Gear Games said it would be at least a year before players could get their hands on the game.
Even though it showed in-game footage and a playable part of the game at ExileCon 2019, the path of Exile 2's complete information will be revealed at ExileCon 2023, which takes place expected at some point in 2023. This is after the game didn't come out for years. We hope this is when we'll finally find out when it will be out.
🚀 Crucible Launch Day Thread 🚀

We've taken the realm down to begin deploying Path of Exile: Crucible. Follow this thread for updates on queues, patching and more. pic.twitter.com/yRYAaWNqSo

— Path of Exile (@pathofexile) April 7, 2023
Path of Exile 2 Beta Test
Path of Exile 2 will have a beta test before it comes out, just like the first game in the series did. This will let players try out the new features and give feedback. At first, Grinding Gear Games had hoped to start in late 2020, but that didn't happen. At ExileCon 2023, the full details of the game will be shared, as well as the times of its beta tests.
If you are interested to know more articles related to games. So you can check the link below:
Path of Exile 2 Gameplay
Path of Exile 2 has a brand new seven-act story campaign that, interestingly, leads to the same endgame centred on the Atlas of Worlds that current players should already be familiar with. Grinding Gear Games has added new material to the game over the years, and the sequel keeps all of that while adding a new skill system.
The current class archetypes will stay the same, but players will have 19 new Ascendancy classes to choose from when making builds. In Path of Exile 2, support gems will go straight into skill gem sockets. This could turn every skill gem into a 6-link.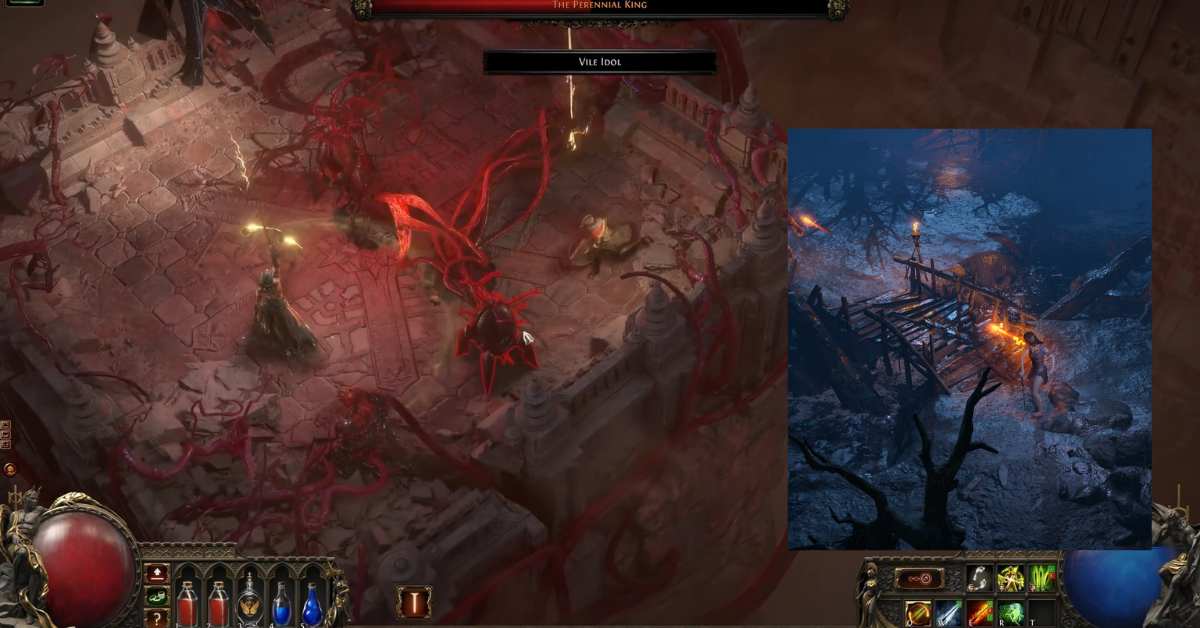 This means that armour no longer has slots for things. Aura users can use more than one aura with just one button press. Path of Exile 2 changes how gear levels up and adds new stuff for players to find, make, and experiment with.
Shapeshifting is also coming to the game, and it will have a smooth system that lets players change forms even in the middle of a motion. During their new trip through Wraeclast, players will go to new areas and fight new monsters and bosses.
Based on the footage shown, many of the new monsters and bosses are based on those from later expansions with more complicated fights. The game's look will also be changed. New character models and better movements will be added. When it comes to microtransactions, they can be used in both games.
Path of Exile 2 Trailers And Gameplay Videos