Picard from Star Trek The third season of the Paramount+ show will be it's last, and it will bid one of the franchise's most beloved characters farewell. Fans are undoubtedly anticipating Patrick Stewart's final appearance in his show, and while we don't yet know all the specifics of this season, we do know a few things already.
If Star Trek lovers want to watch Picard Season 3, they should read the information provided below. If they weren't already intending to, many people will probably be persuaded by the information below to keep their Paramount+ subscriptions for the premiere.
Picard Season 3 Release Date
Star Trek: Picard was only given a release window in early 2023 for months. The program debuted on February 16, 2023. One new episode of the program debuted each week during its first two seasons. Following suit, Season 3 will debut on February 16 with new episodes running every Thursday. There will be 10 episodes in Season 3.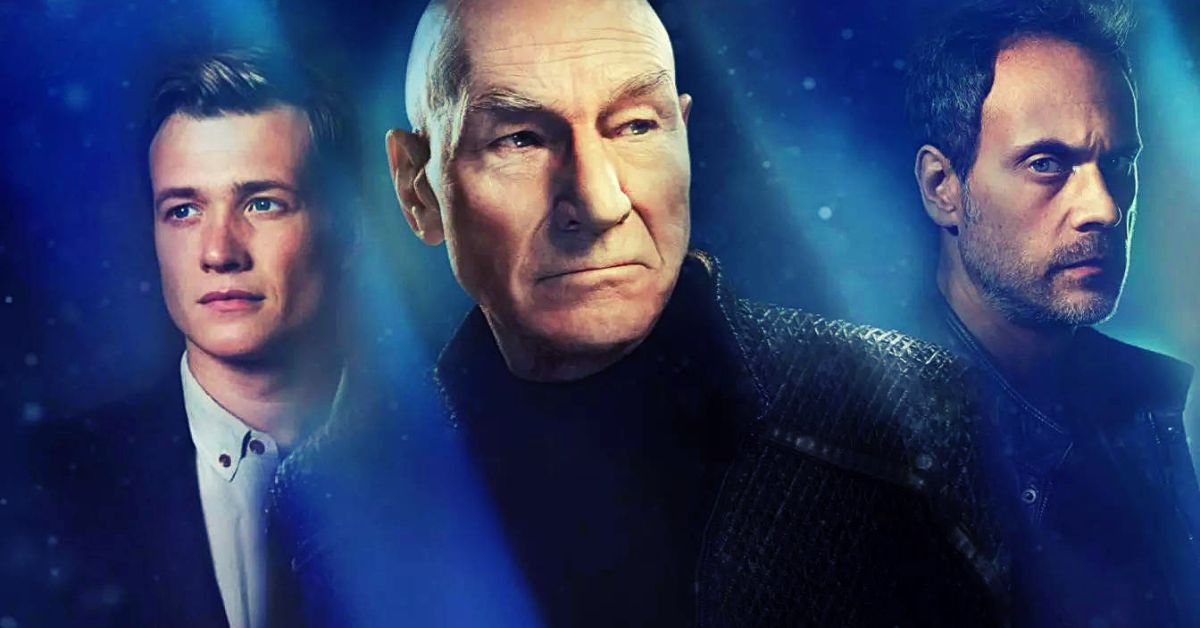 Picard Season 3 Cast
Star Trek: Picard's last season is expected to make the most of its returning cast members. With so many legendary characters to pick from, Picard season 3 will see the return of fan favorites. The normal TNG crew is back together in a brand-new poster for the forthcoming season. a lot to the supporters' satisfaction.
Here's the full list of confirmed main cast members and characters for Star Trek: Picard season 3:
Patrick Stewart as Jean-Luc Picard
LeVar Burton as Geordi La Forge
Michael Dorn as Worf
Gates McFadden as Beverly Crusher
Brent Spiner as Lore
Jonathan Frakes as Will Riker
Marina Sirtis as Deanna Troi
Daniel Davis as Moriarty
Ashlei Sharpe Chestnut as Ensign Sidney La Forge
Mica Burton as Ensign Alandra La Forge
Star Trek: Picard season 3 UK release date confirmed by Prime Video https://t.co/HdqkHoVMVw pic.twitter.com/JKzzdD7NAA

— Digital Spy (@digitalspy) November 4, 2022
Picard Season 3 Expected Plot
A desperate communication from a long-lost friend propels Starfleet legend Admiral Jean-Luc Picard into the most perilous mission of his life, pushing him to enlist allies from both the old and the new generations, according to the official synopsis for season 3.
"This final adventure sets him on a collision course with the legacy of his past and explosive, new revelations that will alter the fate of the Federation forever."
Stewart commented to Den of Geek about his character's obviously altered perspective in season 3: "I've always believed that one of the aspects of Picard's work that he valued the most was how frequently the unexpected happened. And I believe that greatly aroused him.
"In Picard season 1, he realised quite early that he was still accessible to those who needed help or some kind of protection, which is what he was principally motivated by through the seven years of Next Generation."
The canon introduction of the Enterprise-F spaceship, which has been a favorite of devoted fans since it first appeared in the video game Star Trek Online, is one aspect of the season that has drawn notice.
However, in an attempt to keep expectations at a reasonable level, Matalas later told Trek Central: "I would caution fans season does not take place on the Enterprise-F. It is important, I will say, but it's not the focus of the season."
We have worked hard to provide you with helpful information, therefore, it would mean a lot to us if you would check out —where you may read articles that are directly related to your quest.