Get Ready for a Rollercoaster Ride with 'Queen of Tears': A Highly Anticipated Netflix K-Drama!
Lights, camera, action! The filming for Netflix's latest K-drama series, 'Queen of Tears,' is underway. Brace yourself for an exciting new weekly show to hit your screens in 2023.
Starring the talented Kim Soo Hyun from 'It's Okay Not to Be Okay' and the charming Kim Ji Won from 'Lovestruck in the City,' this drama is set to mesmerize audiences worldwide.
Penned by the acclaimed writer Park Ji Eun and skillfully directed by Kim Hee Won and Jang Young Woo, 'Queen of Tears promises to be an internationally licensed Netflix Original romantic drama.
Produced by Studio Dragon, the same powerhouse behind hit Netflix shows like 'Crash Landing on You,' 'Sweet Home,' and 'My Holo Love,' expect nothing short of a captivating and emotional journey with this much-anticipated series."
What is the scheduled release date of 'Queen of Tears' on Netflix?
The Netflix release date for 'Queen of Tears' remains undisclosed. However, it has been confirmed that the highly anticipated K-drama is slated to arrive sometime in 2024.
The series will have 16 episodes, each with an expected runtime of approximately 70 minutes. Viewers can look forward to a weekend treat, as new episodes are scheduled for release on Saturdays and Sundays.
The release pattern follows a weekly schedule, with the initial airing on the Korean cable network tvN before becoming available for streaming on Netflix. Fans can expect to be spellbound by the emotional journey of 'Queen of Tears' as the episodes unfold, leaving them eagerly waiting for each new installment.
CJ E&M announcement of its drama productions this 2023 for TVN
Weekend dramas ( arranged acdg to its tentative release date)
1. Pandora
2. Tale of the Nine Tailed 1938
3. Arthdal Chronicles 2
4. Uncanny Counter 2
5. Queen of Tears pic.twitter.com/gE755caE72

— Pia24711 (@pia24711) February 9, 2023
The storyline of 'Queen of Tears
In a tale of miraculous love, we witness the journey of Baek Hyun-Woo (Kim Soo-Hyun) and Hong Hae-In (Kim Ji-Won), a married couple who navigate a challenging crisis.
Baek Hyun-Woo holds the prestigious position of legal director at the renowned conglomerate Queens Group. Having risen to success from his humble hometown of Yongdu-ri, he has become the village's pride.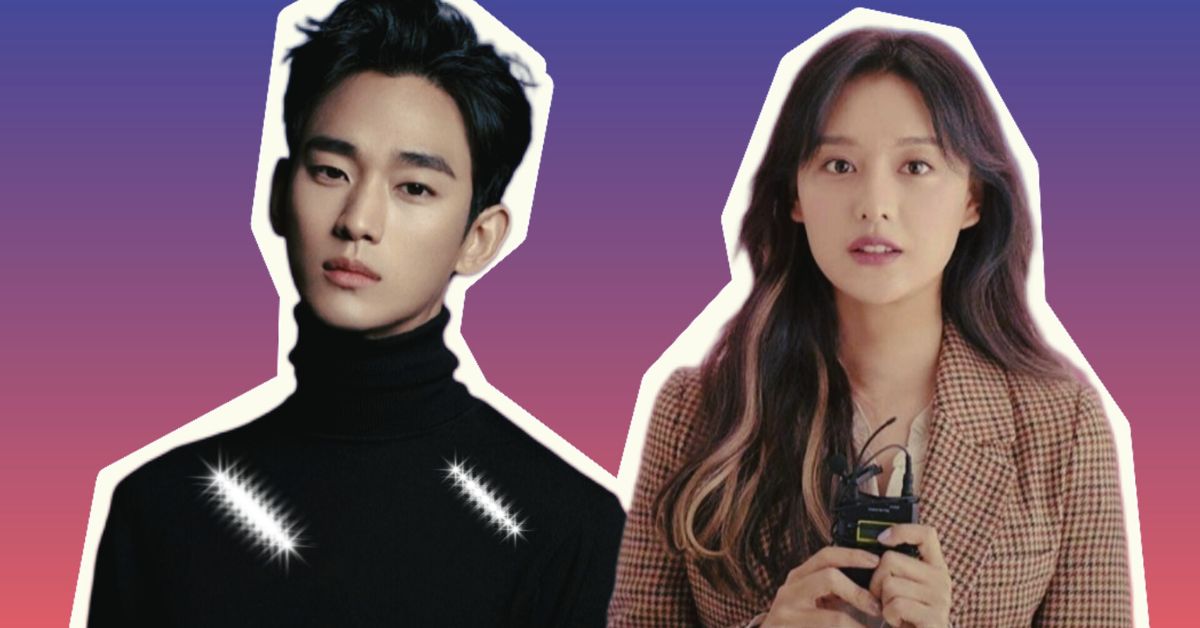 His life is intertwined with that of Hong Hae-In, his wife and the daughter of the influential family that owns and runs Queens Group. Known as the "Arrogant Queen" at Queens Department Store, Hong Hae-In exudes confidence and poise. Together, they embark on a journey of love and resilience, facing fate's trials.
The cast members of Queen of Tears
In the upcoming series Queen of Tears,' Kim Soo Hyun takes on the lead role of Baek Hyun Woo. Fans may recall his captivating performances in the popular drama 'It's Okay Not to Be Okay,' which aired on Netflix in 2020, as well as his guest appearance in the beloved rom-com 'Crash Landing on You.'
#ParkSungHoon and #KwakDongYeon are reportedly cast to join #KimSooHyun and #KimJiWon in the romance drama #QueenOfTears! pic.twitter.com/IZEbncBq4X

— kdrama tweets (@iconickdramas) February 23, 2023
Playing the female lead, Hong Hae In, is the talented Kim Ji Won, another familiar face for Netflix subscribers. She has graced the screen in various series, including 'My Liberation Notes,' 'Lovestruck in the City,' 'Arthdal Chronicles,' and 'Mr. Sunshine.'
Park Sung Hoon, who portrays Yoon Eun Seeong, joins the cast in a supporting role. With an exciting year ahead, Park Sung-Hoon stars in Queen of Tears and gears up for the second season of the hit show 'Squid Game.'
Another supporting character, Kwak Dong Yeon, takes on the role of Hong Soo Cheol. Netflix audiences may remember his appearances in the 2021 series Our Beloved Summer,' both as a guest and in a supporting role, and his guest appearance in 'It's Okay Not to Be Okay.'
Stay tuned to discover the other talented members of the supporting cast, as 'Queen of Tears' promises to bring together an ensemble of exceptional performers in this enthralling K-drama.
The remaining supporting cast members are as follows:
Na Young Hee as Kim Seon Hwa
Kim Joo Ryoung as Secretary/Butler
Kim Jung Nan
Kim Gab Soo as Hong Man Dae
Lee Joo Bin as Cheon Da Hye
Lee Mi Sook as Mo Seul Hee
Jung Jin Young as Hong Beom Jun
Yoon Bo Mi as Secretary Na
Jung Ji Hwan as Baek Hyun's Secretary
Jeon Bae Soo
Park Jung Pyo
Park Yoon Hee
Lee Soo Ji as Bang Sil
Kim Do Hyun
Kim Dong Ha as Baek Ho Yeol
Kim Geon as Baek Hoyeol (Young)
You must read our recent post:
Latest Production Update: Filming in Progress (Last Updated: 25th July 2023)
As of the most recent update, 'Queen of Tears' is currently in the filming phase, which commenced in April 2023 and is anticipated to conclude by September 2023. The dedicated team is hard at work, bringing this highly-awaited drama to life, ensuring that every moment on screen is nothing short of extraordinary. Stay tuned for further updates as the production continues to unfold.
Sighting photo of #KimJiWon filming #QueenofTears

©️.📕 pic.twitter.com/NYN9ABHzMG

— Che.🍒 (@redche28) July 25, 2023
"Excited to catch 'Queen of Tears' on Netflix? Share your anticipation with us in the comment section!"