Road House is one of the most famous movies from the 1980s because it is so bad that it is good. Patrick Swayze played Dalton, a famous "cooler" with a strange past who is hired to take over security at a club called the Double Deuce in Jasper, Missouri. Brad Weasley (Ben Gazzara), the local crime boss and business magnate who will do anything to run Dalton out of town, quickly learns that Dalton is an unbreakable and dangerous force who can stand toe-to-toe with any man.
When And Where Is Road House Remake?
Amazon Studios, which is making the movie, hasn't announced an official date yet, but it's likely to come out in the second half of 2023. Reports say that the remake of Road House will come out first on Prime Video, but this hasn't been proven either.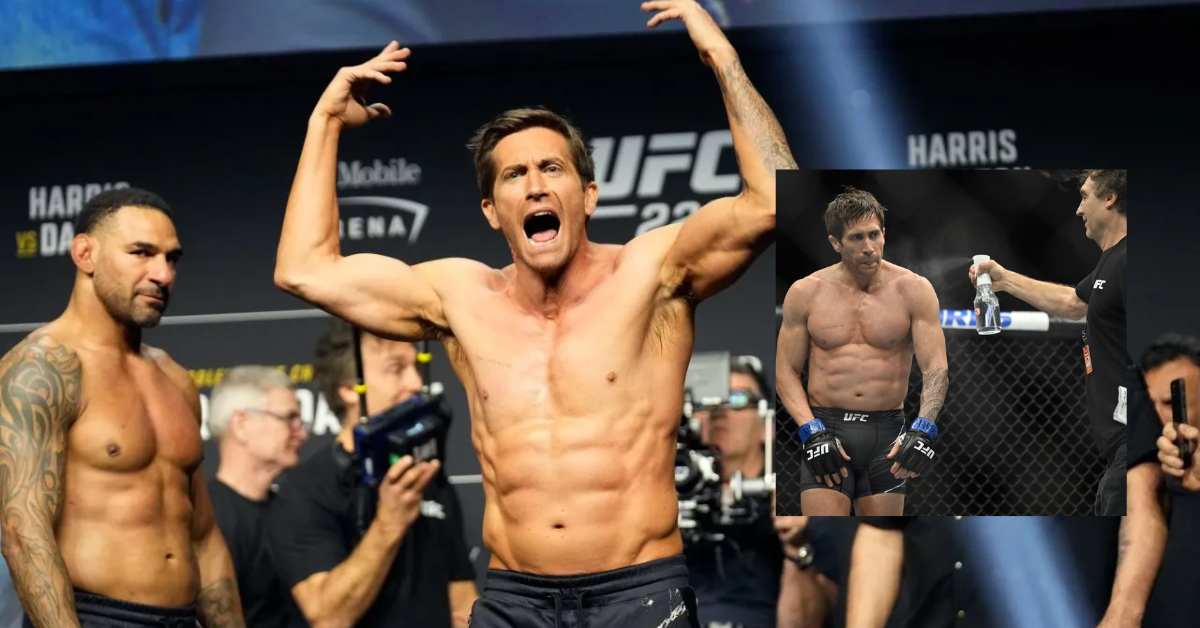 Is There a Trailer For Road House?
There hasn't been a trailer for the remake of Road House yet, but MMA fans got a sneak peek when Gyllenhaal made a surprise appearance at the UFC 285 event on March 3 in Las Vegas. There, the ripped, mean, and in-character Oscar-nominated actor took part in a ceremonial weigh-in for a fake fight against an unnamed opponent played by UFC veteran Jay Hieron.
During the break at UFC 285, the two would then film a fight scene in the cage, which surprised and delighted the crowd at the MGM Grand. In the movie below, you can see what goes on behind the scenes.
What's The Plot Of Road House About?
In the remake of Road House, Gyllenhaal will play James Dalton, a former UFC fighter who gets a job as a guard at a loud bar in the Florida Keys. Dalton finds out quickly that not everything in this tropical paradise is as it seems.
You Won't Be Able to Stop Watching These Addictive remake: 
Who's In The Cast of Road House?
Road House stars Jake Gyllenhaal as Elwood Dalton. Gyllenhaal is known for his roles in Brokeback Mountain and Donnie Darko, for which he was nominated for an Oscar. Daniela Melchior (The Suicide Squad), who plays Ellie, and Joaquim de Almedia (Fast Five).
who plays Sheriff Black, round out the rest of the group. Billy Magnussen (from "Into the Woods"), Lukas Gage (from "The White Lotus"), Darren Barnett (from "Never Have I Ever"), Beau Knapp (from "Death Wish"), and Connor McGregor (from "UFC") will all be in the movie, but their parts haven't been revealed yet.
Who Are The Creatives Behind Road House?
Doug Liman is in charge of Road House. He was also in charge of The Bourne Identity and Edge of Tomorrow. The director is Joel Silver, who worked on The Matrix and the first Road House. The cinematographer is Henry Braham, who worked on Guardians of the Galaxy Vol. 3. The story was written by Anthony Bagarozzi (The Nice Guys) and Chuck Mondry.