In the town of Schmigadoon, everything has changed. Fans of Schmigadoon! can celebrate when the show's eagerly awaited second season debuts on April 5. This time, the endearing pair Melissa and Josh are finding their daily life as doctors in New York City to be boring.
As fate would have it, they wind themselves up in a universe that is a tongue-in-cheek tribute to the seductive and enigmatic musicals of the 1960s and 1970s. Eager for adventure and excitement, they return to the forest to find the quaint and picturesque village of Schmigadoon.
With a recognizable all-star ensemble taking on new characters and a humorous plot that parodies some of the most cherished classics in the genre, the new season promises to be just as entertaining and whimsical as the first. Continue reading for our guide to Schmigadoon's cast and characters! Period 2.
Official Trailer – Schmigadoon! Season 2

Now entering #Schmicago!
Cecily Strong@KeeganMKey @DoveCameron @KChenoweth @AaronTveit @jaimecamil @Instatituss@cincopedia

Get ready to jazz things up when #Schmigadoon! returns April 5 on Apple TV+ https://t.co/g9xBy9sudX pic.twitter.com/X0H4EAyfOK

— Apple TV+ (@AppleTVPlus) March 7, 2023
Cecily Strong as Melissa Gimble 
Cecily Strong plays Melissa Gimble, an OB-GYN from New York City who is Josh's girlfriend. Melissa is initially dubious about Schmigadoon and its residents in the first season, but she eventually learns to appreciate the romanticism and whimsy of the musical universe she has found herself in. But Melissa is in for a huge surprise when Schmigadoon takes a darker turn in Season 2.
Strong made a name for herself as a cast member on Saturday Night Live from 2012 to 2022, thanks to her quick wit and deft impersonations. She has also appeared in the films The Boss (2016) and Ghostbusters (2016). (2016).
Official Trailer – Schmigadoon! Season 2

Now entering #Schmicago!
Cecily Strong@KeeganMKey @DoveCameron @KChenoweth @AaronTveit @jaimecamil @Instatituss@cincopedia

Get ready to jazz things up when #Schmigadoon! returns April 5 on Apple TV+ https://t.co/g9xBy9sudX pic.twitter.com/X0H4EAyfOK

— Apple TV+ (@AppleTVPlus) March 7, 2023
Keegan-Michael Key as Josh Skinner 
Keegan-Michael Key plays Josh Skinner, who is an orthopedic surgeon from New York City and Melissa's boyfriend. Josh first opposes the notion of being in a musical, just like Melissa did. Yet, he eventually starts to love the romance and magic of the environment. Of course, that was before Season 2 when he appeared in a darker rendition of Schmigadoon.
When he and Jordan Peele co-created and starred in Comedy Central's Key & Peele, Key established himself as a prominent figure in the entertainment world. Along with the sketch show, Key has appeared in Parks and Recreation and Fargo, as well as playing a variety of roles in movies like The Super Mario Bros. Movie, Jingle Jangle: A Christmas Adventure, and others.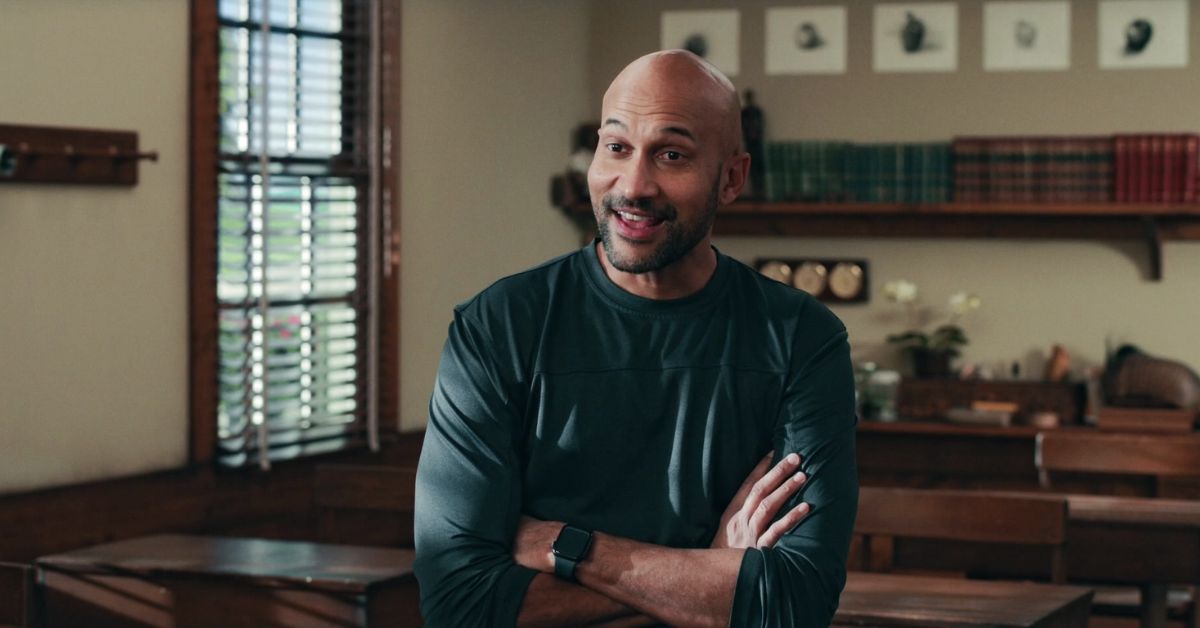 Dove Cameron as Jenny Banks 
Dove Cameron portrays Jenny Banks, a spoof of Sally Bowles from Cabaret. Fans can anticipate that she will embody the same carefree and free-spirited attributes as Sally Bowles, conveyed through her bright and fascinating performances, even though little is known about the character.
Cameron rose to fame as a young actress on the Disney Channel, where she appeared in the popular shows Liv and Maddie and the Descendant's original film series. Schmigadoondebut!'s season featured Cameron in the role of waitress Betsy McDonough.
Dove Cameron as Jenny Banks in #Schmigadoon… yeah pic.twitter.com/YVkPsQuFAK

— Liv is a trash can not a trash can't (@liv_starlight) April 5, 2023
Ariana DeBose as Emcee 
Ariana DeBose plays the Emcee, a spoof of the same role in Cabaret. The Emcee is the master of ceremonies of the Kit Kat Klub, a filthy nightclub where Sally Bowles plays in the original musical. Emcees will probably exhibit the same witty and flamboyant traits as their Cabaret counterparts in Schmigadoon!
DeBose earned an Oscar Award for Best Supporting Actress for her work in Steven Spielberg's West Side Story. She was a member of the original ensemble cast of Lin-Manuel Miranda's critically acclaimed musical Hamilton. She additionally made an appearance in the first season of Schmigadoon! as schoolmarm Emma Tate.
Ariana Debose as the emcee in Schmicago 💀💀💀💀💀

— Gema (@igemsun) April 7, 2023
Jaime Camil as Sergeant Rivera 
Jaime Camil will portray Sergeant Rivera in the upcoming season. Although there isn't much information available about him yet, it appears that he might be a serious and powerful individual. Camil played Doc Jorge Lopez, a lovely but stern widowed doctor who was partially modeled after Captain von Trapp from The Sound of Music, in the first season of the program.
For his part as Rogelio de la Vega in the popular television series Jane the Virgin, Camil is well known. Moreover, Camil has made appearances in several Mexican and American telenovelas as well as movies, including Pulling Strings and My Boyfriend's Meds.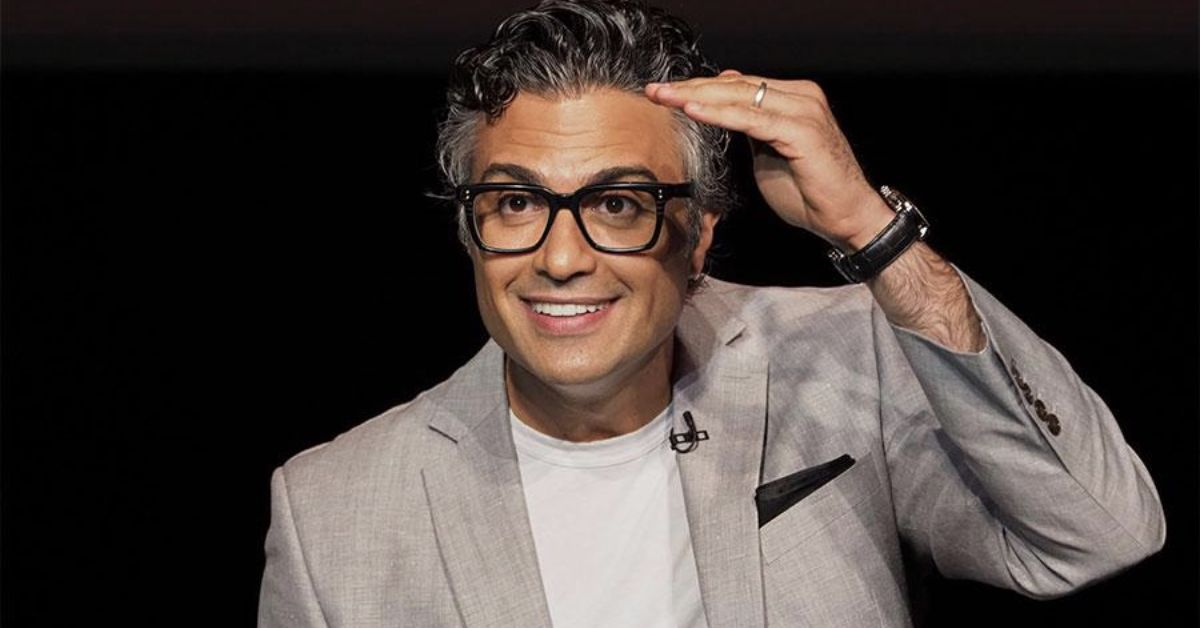 Kristin Chenoweth as Miss Codwell 
Kristin Chenoweth portrays Miss Codwell, a funny parody of two well-known musical villains: Miss Hannigan from Annie and Mrs. Lovett from Sweeney Todd: The Demon Barber of Fleet Street. It's anticipated that Miss Codwell will inject the program with her special brand of levity and mischief.
Actress Chenoweth, who has won both Tony and Emmy Awards, has performed in several Broadway plays, including Wicked and Promises, Promises. She has gained notoriety on television as the lead in programs like Glee and Pushing Daisies. Chenoweth played Mildred Layton, the wife of the preacher, in Schmigadoonfirst !'s season.
Alan Cumming as Dooley Flint
Alan Cumming plays Dooley Flint, a comic twist on the legendary Sweeney Todd role. Although nothing is known about his persona, it is safe to presume that he will bring his special sense of humor and style to the program.
Tony Award-winning actor and vocalist Chris Cumming is well-known for his roles both on stage and in films. He performed in movies like Emma, Spy Kids, and X2: X-Men United and played the emcee in the Broadway version of Cabaret. In the first season, Cumming portrayed Mayor Aloysius Menlove, the secret gay mayor of Schmigadoon.
You may also read about the other season's cast:
Ann Harada as Madam Frau
Ann Harada portrays Madam Frau, a satirical take on Cabaret's Fraulein Schneider. Although not much is known about Madam Frau's personality just yet, we may anticipate that she will be a no-nonsense business owner in the absurd town of Schmigadoon.
Harada is a Broadway actress who has performed in several shows, including Avenue Q, Cinderella, and Les Misérables. She is a Tony nominee. She is renowned for her work in both film and television, having appeared in programs including Smash. Harada portrayed Florence Menlove, the mayor's wife, in the first season.
Jane Krakowski as Bobby Flanagan 
Jane Krakowski plays Bobby Flanagan, a character based on Billy Flynn from the musical Chicago. In the program, Flanagan is a quick-witted, cunning attorney who consistently gets his clients off the hook. We can anticipate Krakowski to perform with her trademark wit and humorous timing, which will make for an unforgettable performance.
For her part as Elaine Vassal in the legal comedy-drama series Ally McBeal, for which she was nominated for a Golden Globe, Krakowski shot to prominence. Later, she played Jenna Maroney in the popular NBC show 30 Rock. In Schmigadoon's debut season, Krakowsi played Countess Gabriele Von Blerkom!
Aaron Tveit as Topher 
Aaron Tveit portrays Topher, a parody character who borrows traits from the protagonists of the well-known musicals Pippin, Godspell, and Hair. Tveit played the town's rapscallion, Danny Bailey, in the first season of the program.
Tveit is an American singer and actor who has starred in a lot of Broadway, movie, and television musicals. Danny Zuko in Grease Live!, Enjolras in Les Misérables, and Christian in Moulin Rouge! The Musical are just a few of his well-known performances. In the USA Network television series Graceland, he played the character Mike Warren.
Martin Short as Leprechaun 
Martin Short plays Leprechaun, a magical imp based on the classic song Finian's Rainbow's Og. Although nothing is known about his particular role in the upcoming season, it is anticipated that he will add a dash of whimsy to the story.
Canadian actor and comedian Short rose to stardom in the 1980s as a member of the SCTV cast and enjoyed success in films like Three Amigos and Father of the Bride. He presently plays the lead in the Hulu comedy series Only Murders in the Building, for which he received nominations for various awards.
Tituss Burgess as Narrator 
In Schmigadoon!, Tituss Burgess portrays Narrator, a new character who is, as you might expect, a storyteller. Burgess has received four straight Primetime Emmy nominations for Outstanding Supporting Actor in a Comedy Series for his performance as Titus Andromedon in the Netflix comedy series Unbreakable Kimmy Schmidt.
Patrick Page as Octavius Kratt 
Another new character in Schmigadoon is Octavius Kratt, played by Patrick Page. Playwright, performer, and singer Page have received praise for his roles in musicals and plays, especially the classics. The Grinch from Dr. Seuss' How the Grinch Stole Christmas and Scar from The Lion King are two of his well-known theater performances.