In the eighth episode of Succession's final and probably most dramatic season, "America Decides," the Roys are camping out at ATN's headquarters and watching the votes come in. Jeryd Mencken (Justin Kirk), who is running as a Republican, and Daniel Jiménez (Elliot Villar), who is running as a Democrat, are the frontrunners.
The brothers aren't sure who to vote for. Even though episode 8 has the usual family drama and some funny moments—shout out to cousin Greg (Nicholas Braun) for that amazing wasabi scene—the Roys are under a lot of pressure because they have to decide which candidate they're going to support on ATN.
This episode is about American politics, but if you're Roy, presidential elections are also a chance to make your own moves. The siblings are not only picking who they want to be the next president, but they are also making bets on who will help them get what they want.
'Succession' Season 4 Episode 8: Explaining The Show's Election
Here is a tweet below: 
"Succession" recap: It's election night in America. Stay away from the bodega sushi. https://t.co/4O3Olml4gy

— The New York Times (@nytimes) May 15, 2023
Who Are Mencken And Jiménez?
Mencken and Jiménez are both running for president, but what makes them different isn't just their political groups. Mencken was first introduced to us in Season 3, Episode 6, "What It Takes." Here, we found out that the unnamed past president of the United States in Succession, who was good friends with Logan (Brian Cox), wasn't running again.
So, Logan and the kids go to Virginia to meet with important Republicans in a secret meeting to choose a winner. Roman (Kieran Culkin) and Logan finally like Mencken and decide to support him. Mencken, on the other hand, is a very scary choice because he is a far-right nationalist whose ideas are close to fascism. But Logan and Roman agree, despite Shiv's (Sarah Snook) concerns, that they needed someone extreme to get voters' attention, and they're right.
Mencken gets a lot of votes and becomes the Republican choice in just a few short months. Mencken has also paid for ads to run on ATN and has a "direct line" to editing meetings. This means that Roman and Mencken have a "you scratch my back, I scratch yours" deal going on, which Shiv finds out in Season 4, Episode 5, much to her horror. Jiménez, on the other hand, is a brand-new figure.
We don't know much about him except that he's the Democratic candidate, which we found out earlier in Season 4. We also know that Shiv's (Sarah Snook) ex-boyfriend Nate (Ashley Zukerman) works on Jiménez's team and that Shiv is on his side. Aside from that, it's important to remember that Mencken and Jiménez's predictions about the race are pretty accurate. In episode 7, "Tailgate Party," we found out that Jiménez is only four points ahead of Mencken, and that the Roys have a good chance of closing this small gap.
Who Do The Roys Support And Why?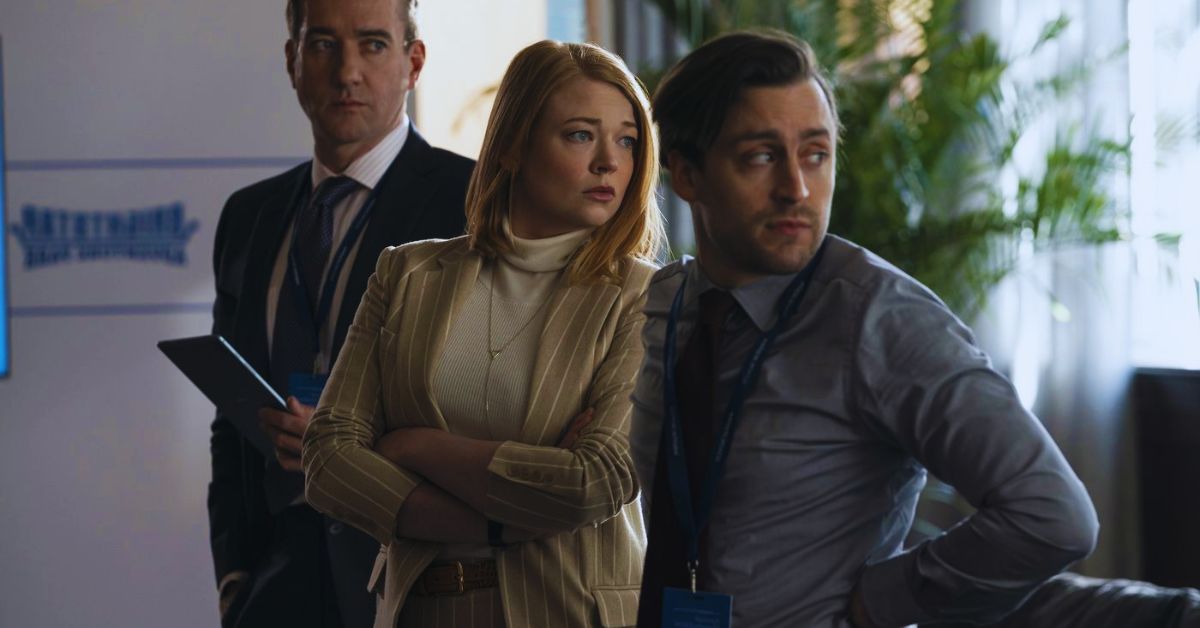 Which Candidate Does Roman Support?
Roman likes Mencken a lot. Romulus does a lot of shady things over the course of the four seasons, and he also has a deal with Mencken to kill the GoJo deal. Since episode 5, we've known that Kendall (Jeremy Strong) and Roman have been trying to stop Waystar Royco from buying Royco, which would make them both co-CEOs until further notice and help them reach their own goals.
In episode 8, Roman says that Mencken can use foreign policy differences to stop the GoJo deal from happening. Roman can do good business with Mencken, and he can do the same for him. This is why he worked so hard to help him in this episode.
Which Candidate Does Shiv Support?
Shiv is pro-Jiménez. Part of the reason for this is that she is afraid of what Mencken would do as president, which goes against her own political ideas and values. In another, maybe the bigger reason, it's because she likes GoJo. Jiménez would agree to the GoJo deal and let it happen.
Shiv is also pulling all the right strings to make Matsson (Alexander Skarsgrd) and Jiménez friends. By doing this, she is basically passing the Waystar torch to both of them while keeping herself in a powerful position. Shiv's plan was to get rid of Roman and Kendall as CEOs, but Matsson accepted that she would still be a key player. Jiménez being chosen would help her get there.
Which Candidate Does Kendall Support?
During the show, Kendall wavered between both candidates, but in the end, she decided to support Mencken, just like Roman. On the one hand, Kendall, like Shiv, was worried about what Mencken would do as president and thought Jiménez would be better for the country.
One of Mencken's fans also harassed his daughter on the street, so it's not a good idea to give the guy who made that happen more power. On the other hand, Kendall wants to be CEO, and since Mencken is president, he can help Kendall get there. Throughout the episode, Kendall is torn between wanting what's best for his family and what's best for America.
He also wants what's best for himself, which may be more important. When Kendall finds out that Shiv has been lying to him and working with Matsson, he drops all of his moral doubts and decides to back Mencken with Roman. This solidifies Kendall's position as CEO and gives Shiv a hard stab in the back.
So What's Going To Happen Next?
The Roys used the presidential election as another place to test out their own hidden goals, and it's not over yet. By the end of episode 8, ATN had openly backed Mencken and said that he would win the election, even though 100,000 votes had been "lost" in Milwaukee, which Roman chose to ignore. Roman has called the race for Mencken, Kendall no longer disagrees with him, and they both now know that Shiv was plotting against them.
The decision on the presidency hasn't been made yet, and based on Shiv's explosive phone call with Matsson at the end of the show, it looks like more dangerous games will be played. Succession's fourth season is now available on HBO Max, and new episodes air every Sunday at 9 p.m. ET on both HBO and HBO Max.