One of the most well-known video games ever is Tetris. Practically any device, from your phone to your desktop, can be used to play video games. In reality, you may access Tetris Online right now and play, but first, read this! We have all the information you need to know about the Tetris movie that will air on Apple TV+.
Now, you're probably familiar with the video game Tetris. But just in case you don't, it's a game where you have to rapidly consider how to arrange puzzle pieces in order to prevent them from piling up and hitting the top.
Despite its apparent simplicity, the game requires skill. Needless to mention, the game is quite addictive and has a nice melody. The history of how the game was made is fascinating.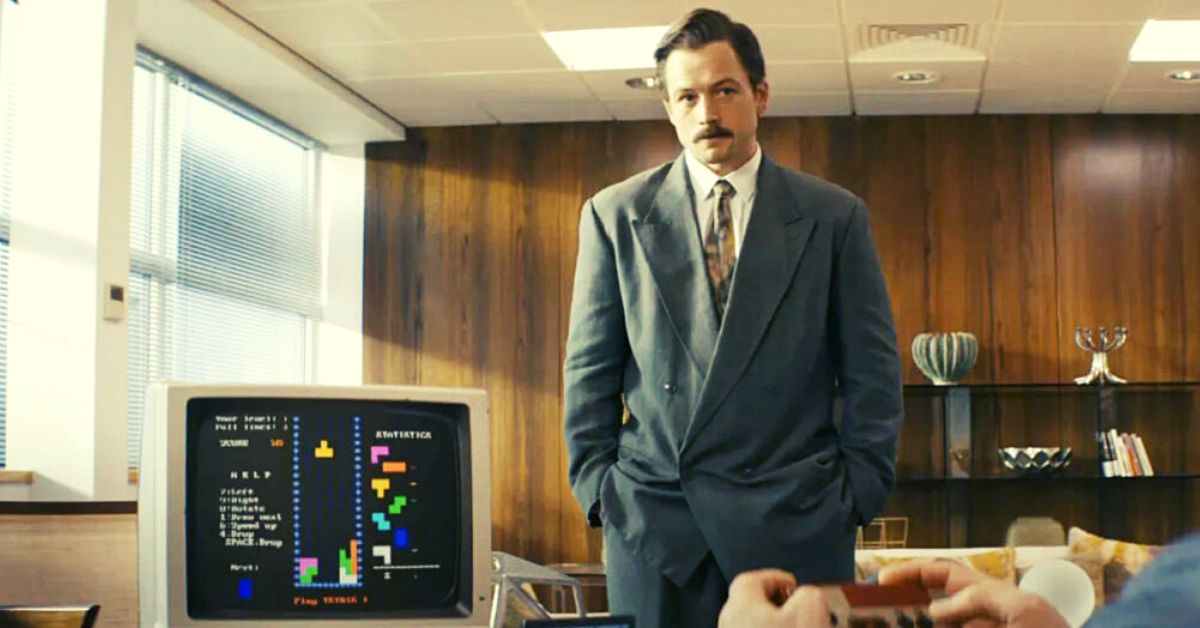 Tetris Movie Release Date
The movie will debut on Apple TV+ on March 31, 2023, so gaming fans won't have to wait too long to view it. You will only be able to see it via streaming, thus you will need an account. Taron Egerton plays Henk Rogers, a Dutch video game designer who is featured in the cast. Ben Miles, Toby Jones, Sofia Lebedeva, Anthony Boyle, and Nikita Efremov are also featured in Tetris.
Related Articles:
Tetris Movie Cast
Taron Egerton, who plays Henk Rogers, will be the star of Tetri's movie cast. Aside from Toby Jones, who will play Robert Stein, Ben Miles, from the cast of Andor, will also appear alongside him.
Cast members of the Tetris movie include:
Taron Egerton as Henk Rogers
Toby Jones as Robert Stein
Ben Miles as Howard Lincoln
Matthew Marsh as Mikhail Gorbachev
Nikita Yefremov as Alexey Pajitnov
Roger Allam as Robert Maxwell
Anthony Boyle as Kevin Maxwell
Togo Igawa as Hiroshi Yamauchi
Ken Yamamura as Minoru Arakawa
Rick Yune as Larry
the trailer for the tetris movie just dropped

it looks absolutely incredible 🤯 pic.twitter.com/8ZdT1Rn200

— juan (@juanbuis) February 16, 2023
Tetris Movie Plot
The little-known beginning of the game that has captivated people for more than 30 years will be covered in the Tetris movie. The official synopsis is as follows:
"Tetris tells the unbelievable story of how one of the world's most popular video games found its way to avid players around the globe. Henk Rogers discovers TETRIS in 1988 and then risks everything by traveling to the Soviet Union, where he joins forces with inventor Alexey Pajitnov to bring the game to the masses.
Based on a true story, Tetris is a Cold War–era thriller on steroids, with double-crossing villains, unlikely heroes, and a nail-biting race to the finish." Tetri's script was written by Noah Pink (Genius).
Related Articles:
We hope this article will satisfy your needs and that you enjoy it. If you found this helpful post, kindly comment in the area below. And also, follow us on our social page, Google News.