U.S.-born celebrity chef, author, and travel documentarian Anthony Michael Bourdain (June 25, 1956 – June 8, 2018) was best known for his shows that took a gastronomic and cultural tour worldwide. Bourdain worked as the executive chef at Manhattan's Brasserie Les Halles for several years after graduating from The Culinary Institute of America in 1978. The book "Kitchen Confidential: Adventures in the Culinary Underbelly" first brought him to prominence (2000).
Call 988 to connect with the Suicide and Crisis Lifeline if you or someone you know is in immediate danger. The network (formerly known as the National Suicide Prevention Lifeline) can be reached by dialing 800-273-8255, texting HOME to 741741, or visiting SpeakingOfSuicide.com/resources.
The final communications Anthony Bourdain exchanged with his ex-partner Asia Argento and ex-wife Ottavia Busia-Bourdain, as well as other gruesome details, are detailed in a new unauthorized biography of the late travel writer.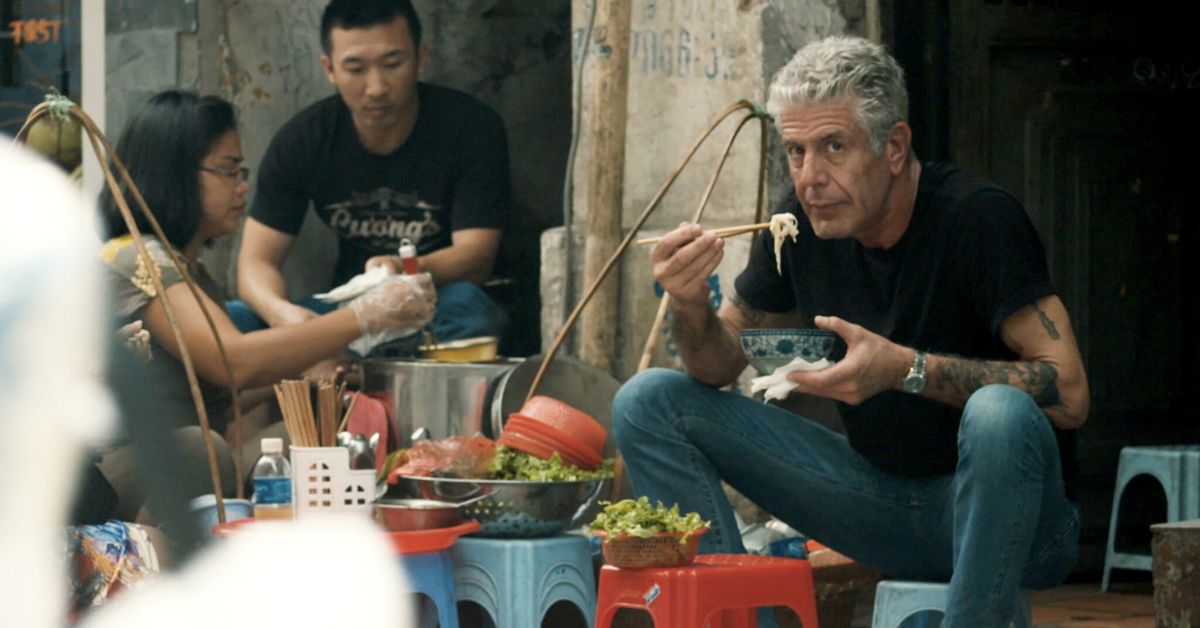 Simon & Schuster, the book's publisher, called "Down and Out in Paradise: The Life of Anthony Bourdain" "the first book to convey the true and full Bourdain narrative" because author Charles Leerhsen drew from more than 80 interviews as well as files, messages, and emails from Bourdain's phone and laptop.
Read More:
In an interview with TODAY, Leerhsen said, "If I've written an unauthorized biography, I've also written a sympathetic one, and I think that's true to the man."
Media Personality Anthony Bourdain This photo was taken at the "Parts Unknown Last Bite" event hosted by Atomic Liquors on November 10, 2013, in Las Vegas, Nevada, and features Anthony Bourdain. WireImage / Isaac Brekken
Although Bourdain's life is chronicled from his early years until he became a global TV star, the book is mainly concerned with his final days and the emotional pain he experienced after his breakup with Argento.
Today, Leerhsen said Bourdain's final days reflected his entire life: he worked nonstop, ate expensive meals, drank frequently, and battled substance abuse and mental illness.
Anthony Bourdain was found dead in his France hotel room early Friday morning. The reported cause of death was suicide. https://t.co/suQ5zmzUvK

— New York Magazine (@NYMag) June 8, 2018
According to Leerhsen, "he worked himself into an exquisite anguish in his final days." According to Leerhsen, Bourdain's last texts with Argento before his death show him in emotional agony about the breakup of their relationship.
Bourdain assured Argento through text message that he was well. I don't mean any ill will. I'm not envious of your relationship with another guy. I have no right to call you mine. The chains have been broken, and you can finally relax.
What I meant to say was. Because I said, I would. To put it plainly, this is what I intended. You were careless, though. The way you treated my emotions was wild. This is my life." She was questioned, "Is there anything I can do?" he said.
Related:
That night, Bourdain died by suicide in a hotel room in France.
In a second text interaction with Busia-Bourdain, Bourdain is said to have said, "I despise my fans, too," according to the book. It's the very thought of fame that I detest. My job is the worst.
Some of Bourdain's relatives have contested the book's claims and asked Simon & Schuster to pull it from publication. Despite NBC News' repeated attempts, neither Argento, Busia-Bourdain, nor Bourdain's other acquaintances have commented.
The success of his TV show "Parts Unknown," in which he traversed the world to eat and drink with locals, made Bourdain a household celebrity with a vast following. Additionally, he was well-liked for his work as a culinary and travel writer. His works covered a wide range of topics, from a cookbook to an in-depth analysis of the restaurant business.