When you see your favorite K-pop performance, what do you focus on the most? It can be the captivating music, the eye-catching choreography, the hairdo, or the dress of the day! All of those are excellent things to look for, but there are other characteristics that capture the eye as well.
We've been seeing more and more distinctive makeup looks as K-pop improves and develops. Particularly, the use of eye shadow cosmetics has been explored in the k-pop community. Happily, the experimented-with "models" are breathtaking!
We'll be looking at several idol stars who wore cool and distinctive eye shadow makeup for their promotions today. You can see how well they pulled off the appearance by how far they went and how much effort their makeup artist put into it. Therefore, let's find out which celebrities rocked some outrageous eye makeup while still looking amazing!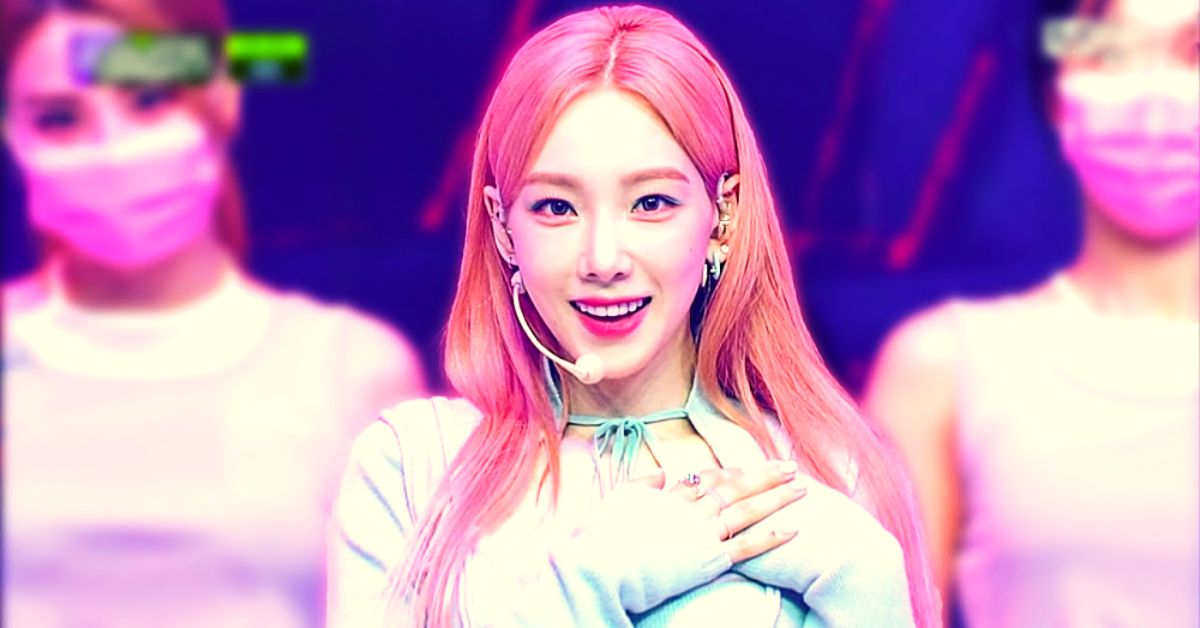 Taeyeon – Weekend
With her "Weekend" promotions, Taeyeon was already putting on a fashion show, but her green and pink eye shadow really brought the spotlight to her!
Related News:
(G)I-DLE Minnie – FIRE
When promoting "FIRE," Minnie fully went RED with her eye shadow, showcasing a fiery side of herself.
STAYC Yoon – Stereotype
Yoon always has their own aesthetic and idea for each song, and in "Stereotype," she experimented with green eye shadow.
Oh My Girl Mimi – Nonstop
While advertising "Nonstop," Mini matched her hair color and went all purple with her eye shadow, and she looked amazing!
BLACKPINK Jennie – Ice Cream
When it comes to eye shadow, Jennie is a must-have because of the adorableness of her distinctive rainbow eye shadow in the "Ice Cream" music video.
Sunmi – LALALAY
As Sunmi applied red and green eye shadow for the "LALALAY" advertising, she went all out! She almost had the cooling effect of a watermelon!
SHINee Taemin – Advice
Who said that men can't wear eyeshadow? Taemin can pull off anything, and his eye shadow in a performance of "Advice" is incredibly beautiful and dreamy.
Can you agree that some of these eye shadow looks are simply ridiculous after viewing this list? But despite how absurd it is, these celebrities did an amazing job at pulling it off! It's wonderful to see K-pop celebrities break the mold and attempt new things because it makes the genre more exciting and fun.
What do you think about this list? Do you know any other famous people who have successfully worn outrageous eye shadow makeup? Is there a person on this list that you hold in the highest regard? Please share your thoughts in the comments section below.
Related News:
We hope this article will satisfy your needs and that you enjoy it. If you found this helpful post, kindly comment in the area below.