Which holiday do you like to observe? Is it possibly Christmas—the best time of the year? It can be Valentine's Day, a time to celebrate your loved ones. Or perhaps your preferred holiday is Halloween because you enjoy being spooky? There are undoubtedly many holidays to observe around the world, but did you know that Korea celebrates celebrations that go beyond the norm?
There are actually A LOT of unofficial holidays that Koreans celebrate, even though they are not recognized by the government. The "unofficial" holidays are enjoyable to observe, and it's a wonderful way to escape the harsh reality of Korean culture. They compensate for life's minor pleasures, and it's the little things like this that make a day enjoyable.
We won't discuss any widely observed holidays that are already well-known internationally today; instead, we'll look at a few unofficial festivals that Koreans observe. Let's investigate and discover what a genuine K-holiday is.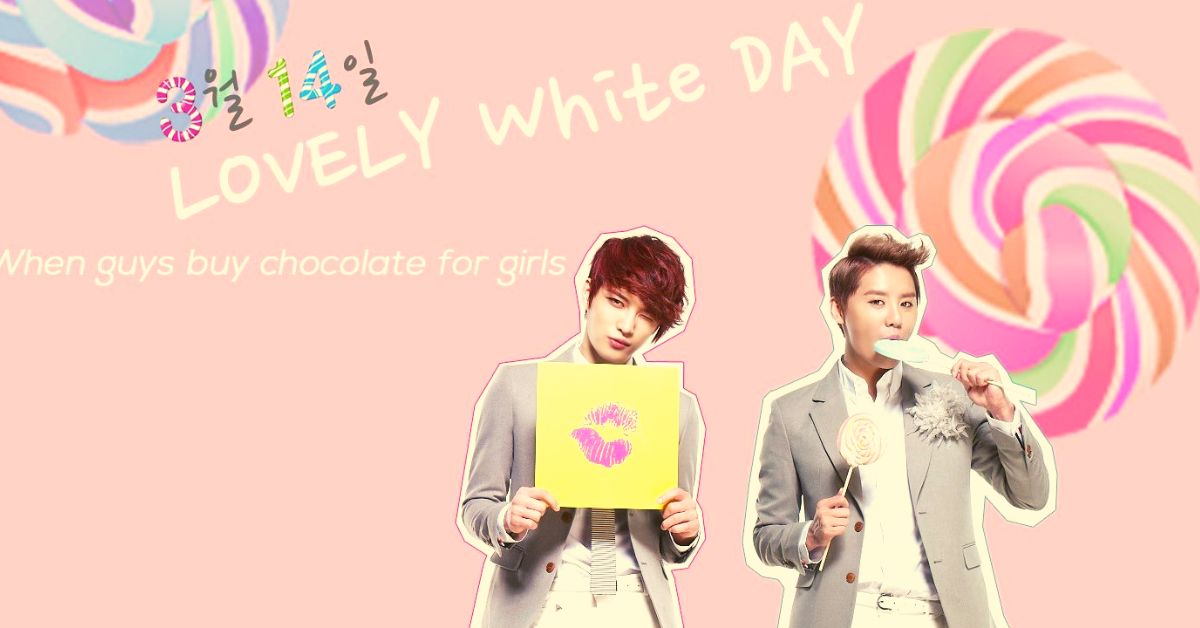 March 3rd – Samgyupsal Day
Because the dates coincide with the name of the dish (samgyupsal), where the number "3" is "sam" in Korean, the third of March is informally recognized as Samgyupsal Day. It's a fantastic justification to treat yourself and your loved one to some Korean pork belly!
March 14th – White Day
Valentine's Day is observed in Korea by a girl giving a guy chocolates. But the girl also has to get some! Korea came up with White Day, where a guy offers a girl chocolates, exactly a month later, as a result.
April 14th – Black Day
So what if you're not married? Can't observe White Day or Valentine's Day? You can celebrate "Black Day," where you treat yourself to a bowl of black bean noodles, and jjajangmyeon if you're alone and unable to observe the two romantic festivals.
May 2nd – Cucumber Day (Oi Day)
We are aware that there is a small group of cucumber enthusiasts, and now is the ideal time to rejoice. Since the Korean word for cucumber, "oh-ee," is made up of the numbers 5 and 2, May 2 is observed as Cucumber Day.
May 14th – Rose Day
Just feels like a holiday on the fourteenth of every month! Koreans celebrate "rose day," a day on which you should offer a bunch of roses to someone you love.
Check out some trending news:
June 14th – Kiss Day
And once more it's the fourteenth. This day is a national kiss day in South Korea, so make sure to pucker up!
July 14th – Silver Day
You're expected to trade silver rings on July 14th to symbolize your commitment to a happy future.
August 14th – Music Day
You'll enjoy this holiday if you love music a lot! "Music day" is observed on August 14th, which is the ideal excuse to hit up your favorite club or karaoke establishment!
September 9th – 99(GooGoo Day)
Wow, a holiday that doesn't fall on the fourteenth! Googoo Day is observed on this day. It's a good day to eat chicken because, apparently, that's the sound chickens make when they weep. You can't skip this holiday when you live in a place like Korea, where they have some of the best-fried chicken!
September 17th – Confession Day
Alright, this day actually makes a lot of sense. Confession Day got its name because if you start dating on this day, your 100th day will fall on Christmas!
October 14th – Wine Day
If you enjoy drinking wine with your loved ones, you'll enjoy this holiday if you are a wine aficionado.
November 1st – Hanwoo Day
The first of November is set aside for eating "hanwoo," a rare beef unique to South Korea. Because the date is 11/1 and hanwoo is regarded as one of the finest slices of beef in the world, it was chosen as the first day of the month.
Here is some news related to this post:
November 11th – Pepero Day
Pepero Day, observed on November 11th, is when you give peperos to friends or family members. Around this time of year, pepero sales soar, and it is widely celebrated!
November 14th – Movie Day
If you enjoy watching movies, you'll enjoy this day because it's set aside for taking a special someone to the movies.
December 14th – Hug Day
Last but not least, Hug Day, when you express your love by giving your significant other a Huge embrace, brings the "fourteenth" cadence to a close. There are numerous unofficial Korean holidays that are observed by particular groups of people in addition to those that have already been mentioned.
The list is endless. There are holidays dedicated to pen pals, pets, and other topics not just in the US but also in Korea. Even though not everyone observes every holiday, it's fun to be aware of these lesser-known occasions so you have something to look forward to.
What are your thoughts on these holidays? Have you heard of any of them? Have you celebrated any of these holidays? Is there another unofficial Korean holiday that you know that's not listed on this list? Which holidays will YOU be celebrating in 2023? Make sure to let us know in the comments below!

We hope this article will satisfy your needs and that you enjoy it. If you found this helpful post, kindly comment in the area below. And also, follow us on our social page, Twitter.