Actor Ahn Bo-hyun and Blackpink member Jisoo were the focus of Korean entertainment news on Thursday when local media claimed the two were dating. Ahn may not be the most well-known name among overseas fans of K-pop or K-dramas, but he has steadily built a career for himself, having participated in over 20 titles since 2014. As Many People want to know about him in this article we gonna talk about who is ahn bo hyun.
Who is Ahn Bo Hyun?
Ahn Bo Hyun is a South Korean actor. His roles in popular dramas include Itaewon Class, My Name, and Yumi's Cells. He is also well-known for his good looks, engaging attitude, and flexibility as an actor.
Ahn Bo Hyun began his career as a model, but he swiftly moved on to acting. In the 2014 drama Golden Cross, he made his acting debut. He later participated in a variety of dramas as a supporting actor, including Descendants of the Sun, Undercover, and Her Private Life.
Ahn Bo Hyun made his debut in the drama Itaewon Class in 2020. He portrayed Jang Geun-won, the drama's major antagonist. His performance was well applauded, and it helped him receive a great deal of attention.
Is Ahn Bo Hyun Dating Jisoo?
There isn't much information regarding Ahn's dating past, but Jisoo is without a doubt the most high-profile star he has been linked to. YG Entertainment, Jisoo's management, stated Thursday that the two are "in a stage where they are slowly getting to know each other with good feelings." They dated for serval months but unfortunately they broke up.
BLACKPINK's Jisoo Reportedly Breaks Up With Ahn Bo Hyunhttps://t.co/XDDQ9evNyE

— Koreaboo (@Koreaboo) October 24, 2023
Previously, fellow Blackpink singer Jennie was linked to boy band BTS member V, Big Bang member G-Dragon, and EXO member Kai. This is the first time YG Entertainment has confirmed a relationship rumor involving a Blackpink member.
How Did Ahn Start His Career?
Ahn was a model before beginning his acting career, making his debut in 2007 with a presentation in the Seoul Collection. During his school years, he was a boxer, and he once told local media in an interview that being an athlete benefited him later in his preparation for playing roles.
While walking the catwalk for fashion shows, Ahn met fellow model-turned-actor Kim Woo-bin and was cast in his debut part in the 2014 KBS drama "Golden Cross."
The first of Ahn's appearances in a major hit drama was "Descendants of the Sun," in which he played Kwang-nam, a first sergeant in the military's alpha unit. Despite his little part, this was the first time Ahn's name became publicly recognized.
How Old is Ahn Bo Hyun?
Ahn Bo Hyun was born on May 16, 1988, making him 35 years old on August 4, 2023. He is a South Korean actor best known for his appearances in Itaewon Class, My Name, and Yumi's Cells. He is well-known for his good looks, engaging attitude, and flexibility as an actor.
Despite being in his mid-30s, Ahn Bo Hyun seems young and full of energy. He's also in great shape, considering he used to be a boxer before becoming an actor. He serves as a role model for many young people, inspiring them to pursue their aspirations.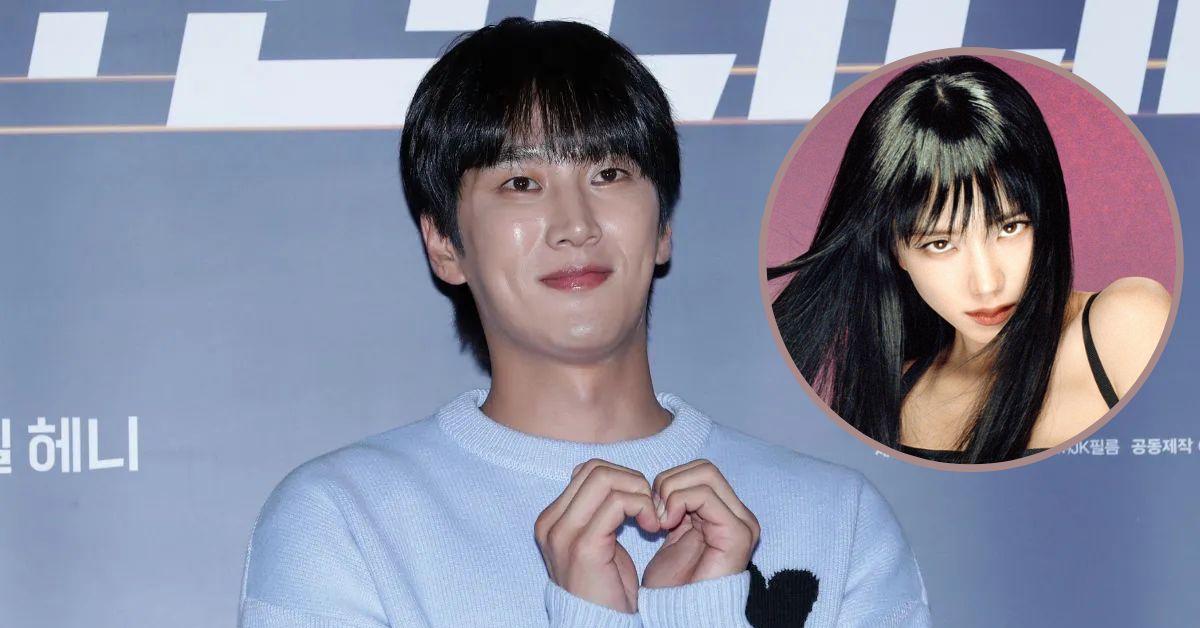 You might also like to know about these other celebrities:
Ahn Bo Hyun Family
Ahn Bo Hyun is a highly quiet guy who seldom discusses his family on social media or in interviews. He does, however, have a strong bond with his mother. He participated in the reality program Home Alone in 2022, when he welcomed his mother over for the first time in 17 years.
Ahn Bo Hyun said in an interview that his mother is his staunchest supporter. He said that even when he was suffering, Mom constantly encouraged him to pursue his ambitions. He also said that she is his hardest critic, but she is also the one who has the greatest faith in him.
Ahn Bo Hyun is appreciative of his family and friends' support. He is well aware that he would not be where he is now without their assistance.
Conclusion: Korean entertainment rising sensation Ahn Bo-hyun has been in the limelight for relationship allegations involving Blackpink's Jisoo. He may not be a household name globally, but his modeling career has flourished since 2007. Ahn starred in blockbuster dramas including "Descendants of the Sun." Born on May 16, 1988, he is known for his young enthusiasm and close relationship with his mother, who has supported him throughout his career.
Thank you for reading! We hope you'll bookmark Pabaon and come back for more great content.