It's hard to imagine that Michael Jordan, one of the biggest players to ever play the sport, hasn't been the subject of a genuine biography that focused on the sport's rich and vibrant cinematic past. A more exact true story hasn't yet been told, though we wouldn't ever try to downplay Space Jam (1996), in which the NBA legend assisted the Looney Tunes in fending off a horde of psychotic aliens.
Actor, producer, and director Ben Affleck will now partially tell Michael Jordan's genesis tale in a very distinctive manner. The reason we say somewhat is that Affleck's next film won't explicitly depict Michael's ascent to basketball greatness; instead, it will center on the iconic athletic shoe that would later become the all-star of the sports shoe industry.
The film, simply named Air (2023), is Ben Affleck's fifth feature-length directorial effort and stars Matt Damon, his longtime friend and creative collaborator, as Sonny Vaccaro, a budding sports executive guru best known for signing a young Michael Jordan to a historic contract with Nike.
Air will explain how Nike developed from a sports accessories industry joke to one of the most well-known brands in the world, in addition to exploring Michael Jordan's humble beginnings.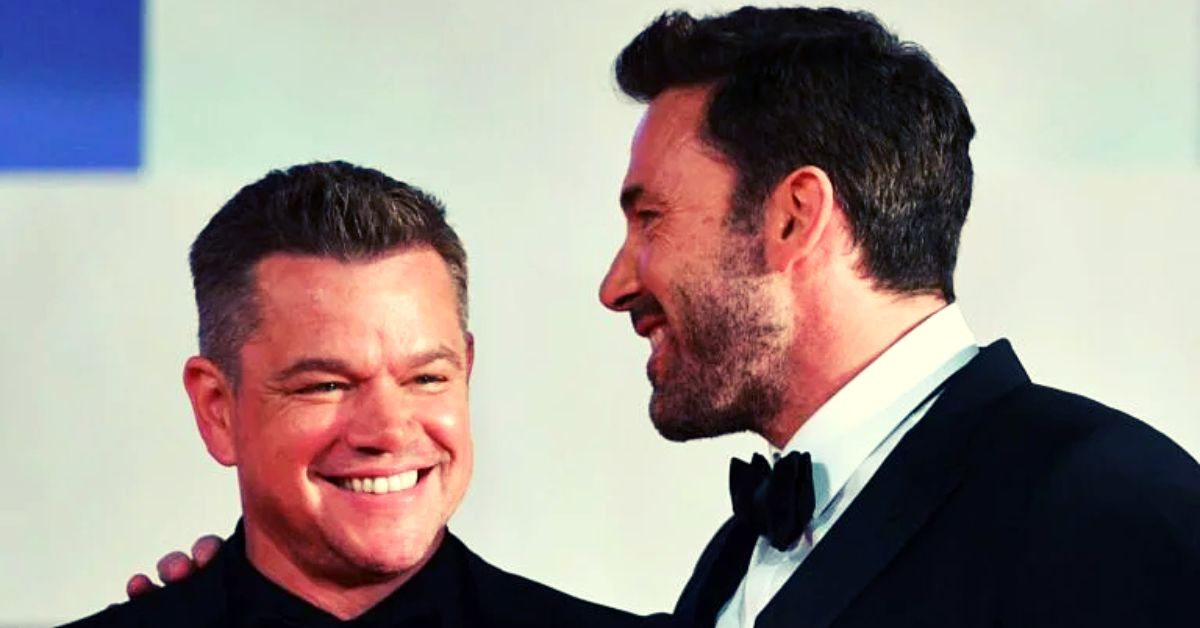 Air Movie Release Date
On Wednesday, April 5, 2023, Air will debut exclusively in theaters with its shoes fastened and ready to go. Despite being an Amazon Studios production, Air will only be seen in cinemas after its premiere in April 2023.
Given how heavily Amazon has invested in its streaming juggernaut Amazon Prime Video, the decision to release Air theatrically is rather surprising, but it also means that it will qualify for awards consideration, including those from the Academy Awards. However, after Air's theatrical run is through, Prime Video will very certainly serve as the film's primary distribution platform.
Ben Affleck's movie about the birth of Nike's Air Jordan brand has set a global theatrical release date. https://t.co/FEQbr2YQrs

— Variety (@Variety) January 23, 2023
Related Articles:
Air Movie Cast
In addition to portraying superheroes like Batman and Daredevil, Ben Affleck has also starred in dramatic productions like Gone Girl (2014) and humorous ones like Mallrats (1995). Despite playing such fantastic characters, Affleck is a true maestro of the camera, churning out success after smash with Gone Baby Gone (2007), The Town (2010), and Argo (2012).
Affleck will be directing his first movie that is not a grimy crime drama with Air. In addition, Affleck's writing and producing credits have elevated him to a position of ubiquity and respect within the business. Affleck will produce Air as well. The circulating draft of the project's script, authored by relative newbie Alex Convery, was named the Best Unproduced/Blacklist Screenplay of 2021.
This is the third film that Matt Damon and Ben Affleck have written together, following The Last Duel (1997) and Good Will Hunting (1997). (2021). Editor William Goldenberg (Zero Dark Thirty), production designer François Audouy, and cinematographer Robert Richardson (Once Upon a Time in Hollywood) complete Air's strong cast (Ford v Ferrari).
Air Movie Plot
The incredible, game-changing relationship between a rookie Michael Jordan and Nike's budding basketball business, which altered sports and modern culture with the Air Jordan brand, is revealed in the Oscar-winning director Ben Affleck's film Air.
A mother who is unwavering in her belief in her son's incredible talent, a career-defining risk made by an unorthodox team with everything on the line, and the basketball prodigy who would go on to become the greatest of all time are all featured in this compelling story.
Related Articles:
We really hope that the details we've offered will fulfill your needs. The information we've provided should be adequate. If you found this post useful, kindly provide feedback in the section below.