The region will soon be able to watch a fresh lineup of South Korean and Japanese series on Disney+. Here is what to anticipate, even though specific release dates for each title have not been announced.
South Korean actor, Jung Hae-In described a deep bond between himself and Japanese director, Takashi Miike as he spoke about their work on the new Disney+ series "Connect". #AsiaPrime pic.twitter.com/m1gZhcfRfu

— Metro Globe Network (@mglobenetwork) October 10, 2022
BTS Monuments: Beyond the Star 
The Hybe and Disney+ original documentary series follows the ascent of the K-pop boy band BTS. The program will draw from the group's extensive discography and video archive to examine the seven members' everyday activities, inner thoughts, and plans as they prepare for the group's next phase.
We are SO excited for the new docu-series BTS MONUMENTS: BEYOND THE STAR! We've been making documentaries since 2018 waiting for this moment 🥺pic.twitter.com/YtMl8I25XD

— BTS ARMY DOCUMENTARY TEAM⁷ 💜 (아포방포) (@amidocumentary) December 1, 2022
Han River Police
The fictional comedy series follows two police officers as they patrol the Han River in Seoul: Han Du-jin (Kwon), a hot-tempered sergeant, and Chun-seok (Kim), a laid-back lieutenant. Their exploits as they cope with everything from terrorism to common mishaps will be followed on the show.
The Cast of Han River Police
South Korean shows 
1. Moving
Kim Bong-seok (Lee), Jang Hee-soo (Go), and Lee Kang-hoon (Kim), three high school students with superpowers inherited from their parents, are the main characters in the television series. Hee-soo, who is highly athletic, has the ability to recover from injuries, while Bong-seok and Kang-hoon both have the ability to fly.
The parents battle to keep their children from being abused by others while the students try to keep their secrets hidden. The program, which will debut on August 9, is based on a webtoon of the same name created by Kang Full.
Cast of Moving
Lee Jeong-ha
Kim Do-hoon
Go Yoon-jung
You also like our recent post: 
2. Vigilante
The drama centers on Ji Yong (Nam), a college student preparing to join the police department to get revenge for the passing of his parents. He becomes a vigilante on the weekends, hunting out and punishing offenders. His acts are monitored by reporter Choi Mi-rye (Kim) and detective Jo Heon (Yoo). The show is based on the same-named webtoon.
The Cast of Vigilante
Nam Joo-hyuk
Lee Joon-hyuk
Yoo Ji-tae
Kim So-jin
3. The Worst of Evil
The crime-action thriller, set in the 1980s, follows undercover police as they infiltrate a sizable criminal gang in charge of the illicit drug traffic between South Korea, China, and Japan. Ji plays the main cop Kang Joon-mo, and Im plays the drug enforcement officer Yoo Eui-jung. Wi portrays Jung Ki-Cheol, the gang's boss, at the same time.
The Cast of The Worst of Evil
Ji Chang-Wook
Wi Ha-Joon
Im Se-mi
4. Soundtrack #2
Hyeon-seo (Keum) and Suho (Noh), two university band members, are the performance's focus. They were together practically every day for six years until splitting up under the strain of adult life. They part themselves after four years. After Suho, now a successful chief executive, finds a piano coach, it turns out that the tutor is Hyeon-seo, and they reunite.
The Cast of Soundtrack #2
Keum Sae-rok
Steve Sanghyun Noh
Japanese Programmes 
1. Dragons of Wonderhatch
The television show combines live-action and anime. It centers on Tyme (Okudaira), a young man who lives in a world where riders can hear dragon screams and converse with them, and high school student Nagi (Nakajima), a student in the actual world.
Demizu Posuka, artist of The Promised Neverland, will be the Character Designer & Concept Artist for Disney's 'Dragons of Wonderhatch'.

The fantasy blockbuster will be streaming on Disney+ on Winter, 2023. https://t.co/wY8cBlUjCL pic.twitter.com/0cF3UlRD6u

— Shonen Jump News (@WSJ_manga) November 30, 2022
The Cast of Dragons of Wonderhatch
Sena Nakajima
Daiken Okudaira
2. Phoenix: Eden17
The anime, also based on a manga, follows Romi and her companion George as they try to flee a dystopian version of Earth. On an Eden planet, they have their best chance at a better existence. They soon learn Eden is no longer there when they attempt to go there. Romi then discovers that she must scrape out an even stricter existence there.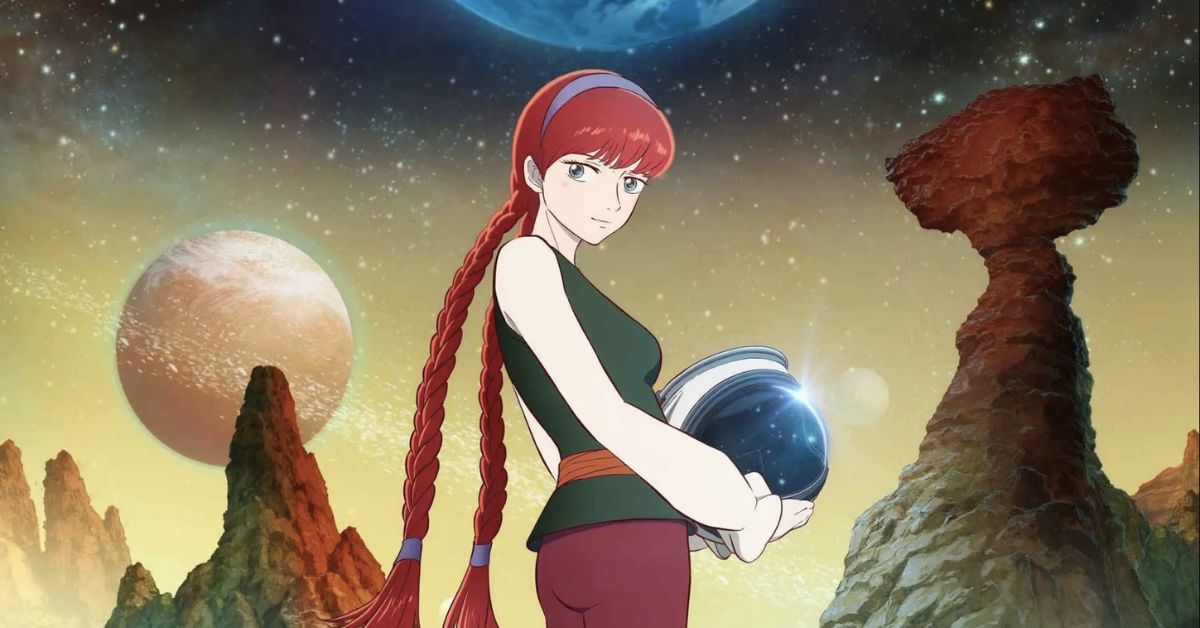 The anime will return for its second season. It is based on the same-named manga series. Takemichi, the protagonist of Tokyo Revengers, leads an unfulfilling life and learns that his ex-girlfriend Hinata had perished in a conflict with the Tokyo Manji Gang. The following day, he is pushed off a subway platform but sent back in time just before being hit. He goes back to when he first started dating Hinata and promises to do all he can to save her.
4. A Town Without Seasons
After a tragedy strikes Japan, Hansuke (Ikematsu) is hired to spy on the remaining citizens of a tiny village housed in temporary quarters. But after observing how the citizens decide to carry on, he quickly accepts the improvised community as his new home. He also can get the catastrophe that robbed him of everything.
The Cast of A Town Without Seasons
Sosuke Ikematsu
Taiga Nakano
In short, with a mix of thrilling action, heartwarming stories, and gripping mysteries, the upcoming series on Disney+ promise to captivate viewers across the region.