The Pogues face their biggest struggle yet in Season 3 of Netflix's Outer Banks. John B, Sarah Cameron, and the others journey from Barbados to Venezuela after escaping the marooned life on Poguelandia and finding that Pope's cross is linked to El Dorado.
When a villain by the name of Singh tries to get to the famous Lost City of Gold before them, they've gone full National Treasure. The Pogues aren't just rushing to get to the gold, so it's a daring adventure.
Once the genius deciphers the cryptic map, they seek to stop Singh from killing John B's father, Big John. The stunning conclusion serves as a reminder to the Pogues that this is a serious matter with long-lasting repercussions.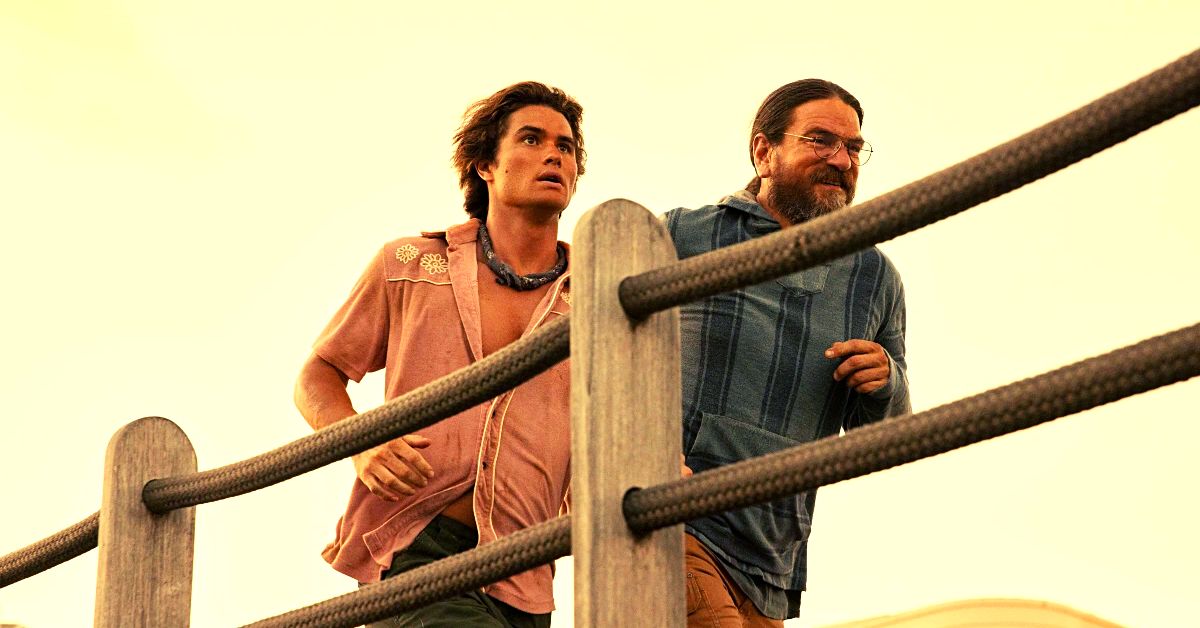 Check out some other trending articles here:
Does Big John Die in Season 3
After escaping Singh's ambush in the Orinoco rainforest, John B, Big John, and Sarah proceed to locate the cave. They stock up on gold, but time is running out because Big John was shot. Singh surrounds them, but Big John detonates dynamite to destroy the cave.
Finally, he put his son's needs ahead of the riches because doing so effectively closes off the cave from outsiders and makes the loot unrecoverable. On the outside, however, Sarah's malevolent father Ward approaches the group.
After initially attempting to assist them, he struck a deal with Singh to securely return Sarah to her house. Ward, who is now the target of her derision, goes back to his old methods and holds them at gunpoint in order to steal the loot.
Once the rest of the Pogues arrive to save them, things take an unexpected turn when Ryan, Singh's top goon, tries to grab the gold. As Ward finally understands what he's done, Ryan shoots him as punishment for rushing him. But Ward gets the final word, spearing him off a cliff, and kills both of them.
The Third Season of Outer Banks Reminds the Pogues of Family
The Pogues were put to the test during the third Outer Banks season by small arguments that tore them apart. When Sarah cheated on John B with Topper while they were apart for a while, she was still able to persuade him that their love was still important.
As Big John succumbs to the injuries and passes away on the boat ride home, she becomes even more crucial to John B. They put the past behind them and go on, acknowledging that their love is imperfect yet powerful.
About Pope, he and Cleo have made up, and Pope is no longer envious of JJ and Kiara. When they are acknowledged at a ceremony back home in Kildare 18 months from now, this aids Pope in getting back on the right academic track.
By highlighting the contributions made by slaves to the region's history, he is achieving his goal of transforming the area's history. Kiara has also discovered her passion, studying turtles, and JJ has used his cut to purchase a boat, launching his job as a legitimate profession.
While Kiara and JJ appear to be developing a romance gradually, it appears that he has made peace with her family, who previously viewed him as a terrible influence. In the end, they discover the importance of family and that no matter what, they are better together, much like Fast & Furious.
An aristocrat approaches them to help uncover Blackbeard's treasure for Outer Banks Season 4, enabling them to carry on Big John's legacy while also promising a test to determine if they are actually renowned hunters. This is the perfect way to cap it off.
Other fascinating articles like this can be found here:
We hope this article will satisfy your needs and that you enjoy it. If you found this helpful post, kindly comment in the area below. And also, follow us on our social page, Twitter.