Futurama will return for an eighth season with 20 new episodes on Hulu. The Futurama reboot updates have already built up a lot of excitement for the return of the Planet Express and its crew. The Futurama reboot, called season 8, will come out ten years after the end of the highly acclaimed Futurama series on Comedy Central.
This isn't the first time a new network has picked up the Emmy-winning animated drama-comedy Futurama. The show first aired on Fox but has since been shown on Adult Swim on Cartoon Network, Comedy Central, and 20th Century Fox. The famous cartoon comedy-drama is now being shown on Hulu, 10 years after the last episode of Futurama.
The Latest Futurama Season 8 News
As promised in May 2023, the release date for Futurama season 8 has finally been set. The release date for Futurama season 8 was leaked in a 20-second clip on May 18. The clip showed a video from the next season without any dialogue.
Even though there is no speech in what Hulu called "Hulurama," the video is full of screams and strange alien noises. The best part is when Zapp Brannigan screams in pain when his chest hair is pulled off. As the preview shows, Kif Kroker, Amy Wong, Hermes Conrad, and Scruffy will also be back.
Futurama Season 8 Release Date
Season 8 of Futurama will come out on July 24, 2023, and new episodes will appear every week. Even though it's been 10 years since the end of season 7, it's hard to think that a new season of Futurama is coming out soon. Even though the last episode of Futurama ended perfectly, the cast and team still wanted the show to go on before Fox cancelled it. Co-creator David X.
After first being announced in 2022, 'Futurama' is back after a 10-year hiatus on Jul. 24. https://t.co/3rvn5NUwXd

— Yahoo (@Yahoo) May 20, 2023
Cohen even wanted to make a movie after season 7. He said, "The coolest thing would be if FOX said, 'Hey, let's make a feature film for theatrical release,' which is something we haven't done" (via IGN). In 2022, Hulu saved the day by giving the show the green light for a 20-episode season.
These Seasons Will Keep You Up All Night:
Futurama Season 8 Cast
The most important question about the voice cast for Futurama's eighth season was whether John DiMaggio would return as Bender. John DiMaggio, who did the voice of Bender, will be back after all. Even though Hulu's plans for a Futurama reboot split longtime fans, fans still used DiMaggio's #BenderGate hashtag to unite against what seemed to be planning to leave him out of the reboot.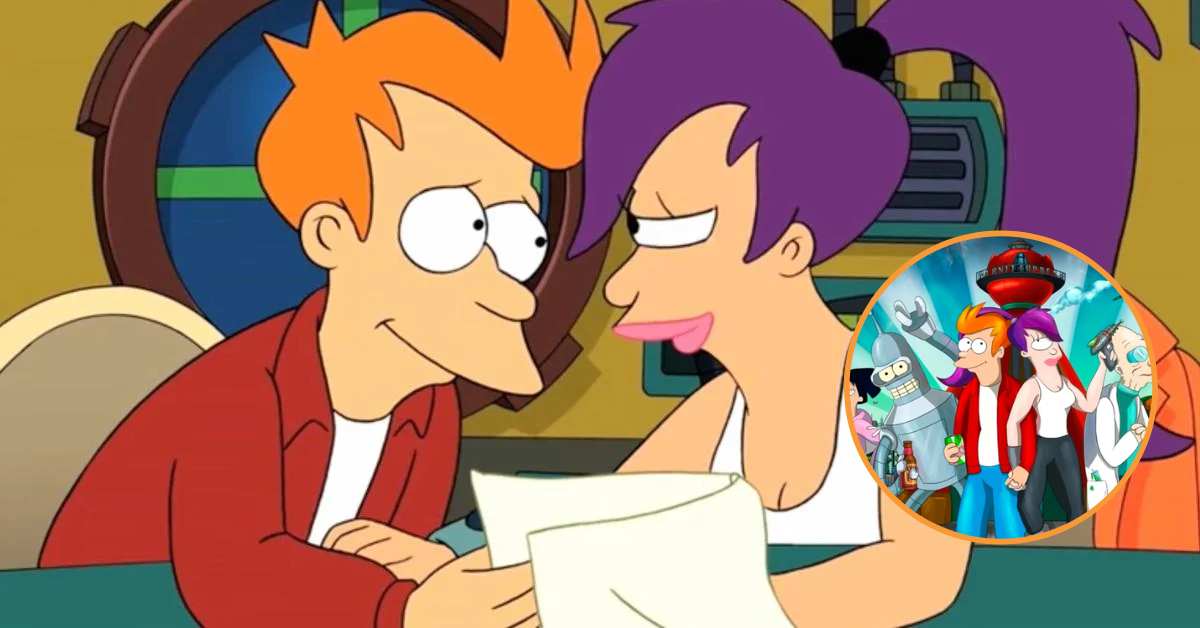 DiMaggio says he almost didn't return to Futurama because he wanted everyone to get paid more. Even though the contract issue is over and DiMaggio is confirmed to be back for Futurama's 8th season, the actor said that he didn't get what he wanted, but he did earn the respect of his peers.
He said, "I didn't get more money, but I did earn the respect of my peers," which suggests that the fight may not be over. But I got a lot of respect and a lot of head nods from people who said, "Hey bro, I see you and thank you" (via Slashfilm). The Planet Express crew, including DiMaggio, will be back to play their old parts in the new episodes of Futurama season 8.
Billy West, who plays Fry, Professor Farnsworth, and Dr Zoidberg, Katey Sagal, who plays Leela, Tress MacNeille, who plays Leela's mom, Linda, and Nerdbot, Phil LaMarr, who plays Hermes Conrad, Lauren Tom, who plays Amy Wong, and Maurice LaMarche, who plays Calculon, Kif, and Morbo, are also in the reboot of Futurama.
Futurama Season 8 Story Details
The names of the first 10 episodes of Futurama season 8 are the only real clues to what will happen in the story. These are, in order: "The Impossible Stream," "Rage Against the Vaccine," "Zapp Gets Cancelled," "The Prince and the Product," "Related to Items You've Viewed," "Kip Gets Knocked Up a Notch," etc.
"How The West Was 1010001," "I Know What You Did Last Christmas," "Parasites Regained," and "Down." It looks like there will be more genre-bending episodes of Futurama coming soon. The names of the last 10 episodes of the Futurama reboot have not been announced yet.