Kang You Seok has been confirmed to star with Go Yoon Jung and Shin Si Ah in the "Hospital Playlist" spin-off drama.
Go Yoon Jung is confirmed to play the lead role in the spin off of the hit drama "Hospital Playlist."

Airing: 2024#GoYoonJung #HospitalPlaylist pic.twitter.com/XzKpKmKqkP

— Oppa Is Life (@theoppaislife) September 20, 2023
On September 25, it was announced that Kang You Seok would play the role of a first-year Obstetrics and Gynecology resident at the Jongro branch of Yulje Medical Center in the upcoming drama "A Life of a Resident That Will Be Wise Someday" (literal title).
Go Youn Jung and her co-stars for the 2024 Hospital Playlist spin-off Someday Wise Resident Life (literal title).
Shin Shi Ah, Han Ye Ji, Kang You Seok, and Jung Joon Won
Actress Han Ye Ji is the latest addition. https://t.co/klniNYab47#GoYounJung #고윤정 pic.twitter.com/dCynrdE25L

— GO YOUNJUNG PILIPINAS (@gyjpilipinas) September 28, 2023
Soon after making his acting debut in the 2018 drama "God's Quiz: Reboot," Kang You Seok starred in a number of other films, such as "Dr. Romantic 2," "Once Again," "Light On Me," and "Growing Season." Recently, the actor became well-known for his performance as Sa Wol in the Netflix original series "Black Knight," despite the odds of 1500 to 1 against him getting the part in the audition.
Many people are looking forward to seeing Kang You Seok's acting evolution and his chemistry with Go Yoon Jung and Shin Si Ah in his upcoming film. There will be a premiere for "A Life of a Resident That Will Be Wise Someday" in the first half of 2024.
Hospital Playlist: The K-Drama That You Need to Watch in 2023
Lee Woo-jung and Shin Won-ho created the South Korean show Hospital Playlist. It follows Prison Playbook (2017–18) as the second book in the Wise Life series. You'll recognize Jo Jung-suk, Yoo Yeon-seok, Jung Kyung-ho, Kim Dae-myung, and Jeon Mi-do in their roles.
•kdm•
hospital playlist 1: nemenin pas lagi skripsian ✔️

hospital playlist 2: nemenin pas lagi kena c word✔️

in conclusion: best drama in my life😭🙏 pic.twitter.com/0qzK3b4sxV

— K-Drama Menfess (@kdrama_menfess) November 3, 2023
From March 12, 2020, till May 28, 2020, the first season aired on tvN every Thursday. After airing on television in South Korea, Asia, the Pacific, Latin America, and English-speaking regions, each episode was made available on Netflix.
After its first season, it had the highest-rated premiere ever for a Korean drama on cable television.
The air dates for the second season were from June 17th, 2021, until September 16th, 2021. Nielsen Korea reported that 10.007% of Koreans watched the launch, making it the most-watched program debut in the history of the network.
Hospital Playlist Premise
Friends since medical school, Lee Ik-jun (Jo Jung-suk), Ahn Jeong-won (Yoo Yeon-seok), Kim Jun-wan (Jung Kyung-ho), Yang Seok-hyeong (Kim Dae-myung), and Chae Song-hwa (Jeon Mi-do) are depicted in Hospital Playlist as they navigate their careers and personal lives at the Yulje Medical Centre.
Lee Ik-jun is a divorced father of one, Woo-joo (Kim Joon), and an assistant professor of general surgery who specializes in liver transplants. He is well-liked by both patients and staff thanks to his infectious positivity and ability to strike up conversations with everyone.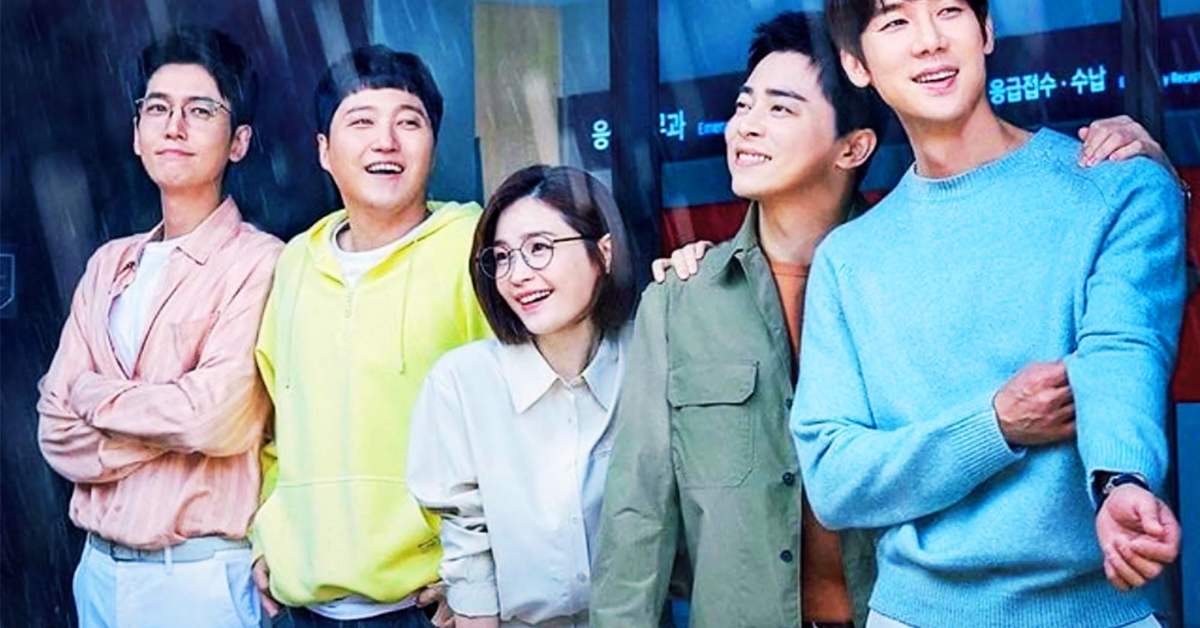 Ahn Jeong-won is the son of the hospital's founder and an assistant professor of pediatric surgery; his patients adore him for his kindness and common sense. Despite his mother Jung Ro-sa's (Kim Hae-sook) desires, he is secretly intending to become a priest since he finds the suffering of his patients upsetting.
Associate professor and then chairman of the cardiothoracic surgery department at Yulje, Kim Jun-wan is both respected and feared by his subordinates for his formidable surgical prowess and icy temperament. Since he was a kid, he's been friends with Ik-jun and his family, particularly Ik-jun's vivacious sister Ik-sun (Kwak Sun-young).
The journey of Wakana and Marin in "My Dress-Up Darling" left fans eager for more; when is Season 2 arriving:
Assistant Professor of Obstetrics and Gynecology Yang Seok-hyeong may seem distant and uncaring at first, but his reclusive nature actually makes him very in tune with his patients. He had a troubled past and is now a single parent, but he will always put his mother first.
Chae Song-hwa is the only female member of this group of pals. She is an associate professor of neurosurgery and is often regarded as the ideal physician due to her stellar professional achievements, friendly demeanor, and infectious optimism.
Please leave your thoughts in the comments section if you found this article helpful. Visit our pabaon.com to learn what's new in entertainment and pop culture.