What happens when the vivid culture of Korea washes over the stage in London, interweaving the rhythmic attraction of Korean music, the beautiful gestures of traditional dance, and the contemporary twist of Korean fashion? This mesmerizing fusion is brought to light during "Korea on Stage in London," during which Korean artistry steals the show!
K-pop Explosion in London: Let's See Who Will Take the Stage?
On November 8 at 7 PM (local time), Ovo Arena Wembley in London will host "Korea on Stage in London," a special event commemorating 140 years since diplomatic relations between Korea and the UK were first established.
[KOREA ON STAGE IN LONDON🎤]

Hi there💕
Did you hear…? STAYC, Xdinary Heroes and JANNABI are up for a special stage! 🫢

In commemoration of the 140th anniversary of diplomatic relations between Korea and the UK, STAYC, Xdinary Heroes and JANNABI will perform the legendary… pic.twitter.com/k2rGhByvF5

— MyMusicTaste (@_mymusictaste) November 1, 2023
While the full cast announcement earlier in the year raised hopes among international fans, the sequential release of several teaser videos on the KBS K-pop YouTube channel has also garnered interest.
First, a teaser video featuring MC and actress Gong Seung-yeon was published. Gong Seung-yeon uses the UNESCO World Heritage site of Jongmyo Shrine as a backdrop in the film to highlight the splendor of Korea's cultural treasures.
The phrase "Joseon actor who went to Yeonggili" also highlighted the shared cultural heritage of Korea and the United Kingdom.
Additionally, Jannabi's teaser video was also released. In anticipation of their performance at Wembley, Choi Jeong-hoon said, "I feel like my dream has been half-fulfilled by being able to perform at Wembley, which I have longed for," while Kim Do-hyung remarked, "I am excited to share the music of children who grew up listening to British music in Korea."
The Xdinary Heroes trailer has finally been unveiled. Jooyeon, the bassist, transforms into a different person onstage, and his fiery performances are gaining him worldwide acclaim.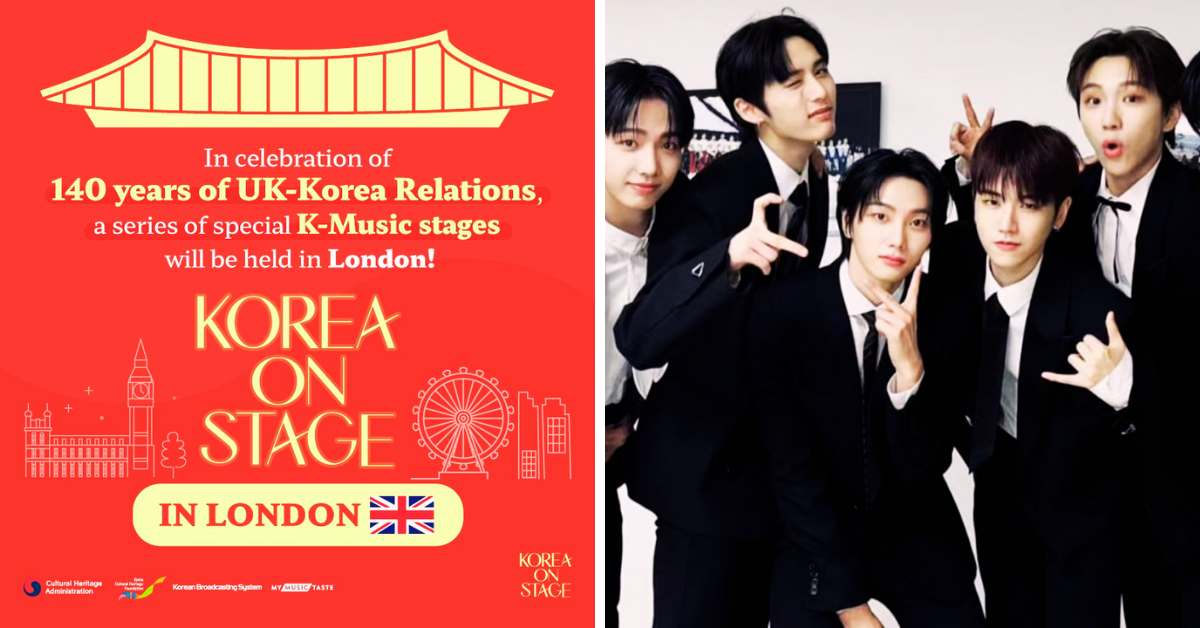 In particular, Jannabi and Xdinary Heroes are expected to perform entirely live in honor of their status as a "Chosun Band" on this day. To celebrate the 140th anniversary of diplomatic relations between Korea and the UK, the first presentation of Korea's cultural treasures, titled "Korea on Stage," will take place in London this year.
Singer-songwriter Henry Moodie will be performing alongside ATEEZ, P1Harmony, STAYC, Jannabi, Lee Young Ji, Xdinary Heroes, xikers, BOYNEXTDOOR, Yageum Yageum, and xikers at this Gong Seung-yeon-hosted event. You can expect to hear well-known songs from both Korea and the United Kingdom performed, giving you a sense of the warm musical interaction that has taken place between the two countries.
ATEEZ will be in London soon for #KoreaOnStage very soon!
Will we also be seeing them at @SpursStadium again for #TOTCHE this weekend? 👀✨@Spurs_KR @ATEEZofficial #에이티즈x토트넘 #ATEEZatSPURS pic.twitter.com/MSuJYfiHok

— UK ATINY (@ATINY__UK) October 31, 2023
You can also take part in a number of events, like getting your picture taken with the performers, getting a free CD signed by the band, and receiving free official goods from the Korea Cultural Heritage Foundation, all while watching a vlog video hosted by actress Choi Ji-hye and documenting your time in Seoul.
You can must read the below recent live concert details:
Also, near the end of November, KBS 2TV will air a special titled "Korea on Stage in London" that will be simulcast internationally via KBS World to commemorate the 140th anniversary of the establishment of diplomatic ties between Korea and England. Those interested in purchasing tickets can do so by visiting the promoter's (MyMusicTaste) social media page.