iOS 17 is the next version of Apple's iPhone operating system. During the opening keynote of WWDC 2023, the Cupertino company focused on three main things: connection, intelligence, and new experiences. Here's what you need to know about this operating system before it becomes available later this fall.
iOS 17 Release Date
After giving a sneak peek at iOS 17 at the WWDC 2023 address on June 5, Apple gave developers the first beta to try out the new features. The public test will be available to users in July, and the official release will likely happen in September when the iPhone 15 is announced.
Features
iOS 17 has a lot of new things. The most important ones were gathered by BGR.
iOS 17 is one of the smallest updates ever it seems. #WWDC23 pic.twitter.com/hbjHPRPATB

— Aaron Zollo (@zollotech) June 5, 2023
FaceTime, Messages, And The Phone
Apple changed the Phone app for the first time since iOS 7. It adds personalized Contact Posters, giving users a new way to show themselves by changing their appearance. This gives incoming calls a whole new look.
They can choose effects for pictures or Memoji and fonts and colours that stand out. After you change your contact information, you can send it to NameDrop. It makes it easy for people to share their contact information by just putting their iPhones next to each other.
This is how you start SharePlay to play a game, watch a movie, or listen to music. With Live Message, you can see a real-time transcription when someone leaves a message. Calls that carriers think are spam won't show up as Live Voicemail and will be turned down immediately.
FaceTime users can leave a voice or video message for someone unavailable when they call. This message can be listened to or watched later. The app also includes Reactions like hearts, balloons, fireworks, and more.
For example, the Messages app lets you make Live Stickers, and a new drawer in the keyboard makes it easier to find all of a user's stickers across iOS. With just one tap, you can open a menu that lets you see iMessage apps. A new "catch-up" arrow shows where the user left off in the chat last, and all you have to do to reply inline is swipe on a text bubble.
Check-In Is One Of The Most Important Safety Features That Apple Has Ever Made
Check-In is a part of Messages, but it gets its own subheadline. This is a useful feature when a person wants to let a family member or friend know that they have arrived safely at their destination. When a user starts a Check-In, their friend or family member will be notified immediately as soon as they arrive.
If they are not getting closer to their destination, useful information, like the device's position, battery level, and cell service status, will be shared briefly with the chosen contact. All information shared is secured from one end to the other.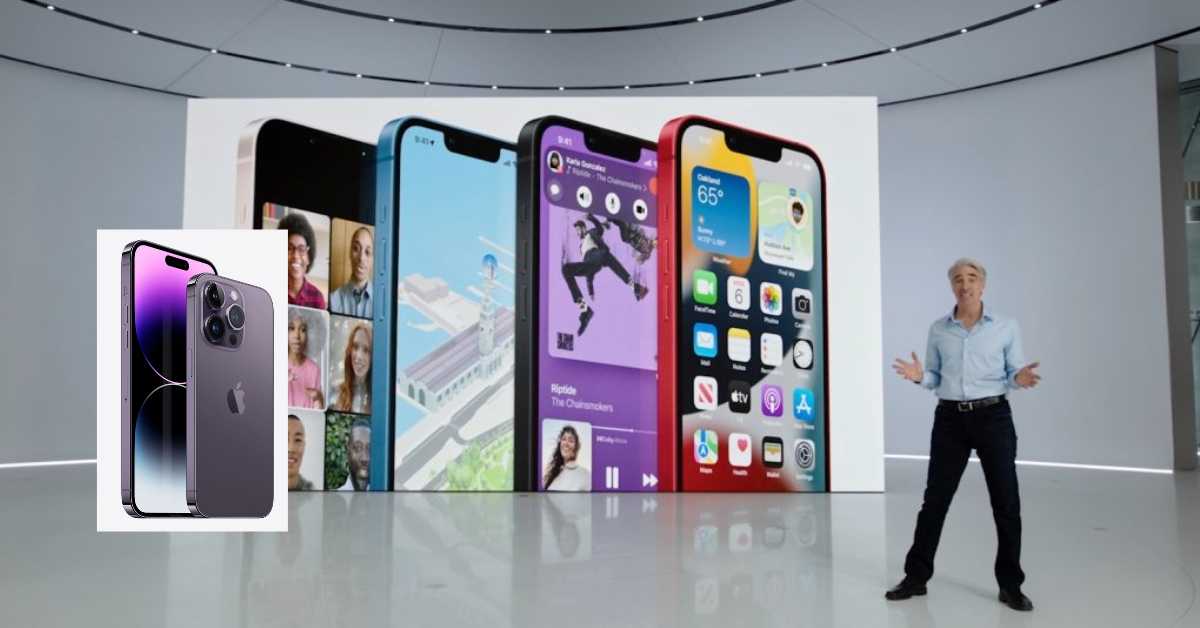 Both Autocorrect And Voice Recognition Are Smarter Than Ever
Apple says Autocorrect got a full update, adding a transformer language model to guess words. It also got a new look to make it easier to type, and it can now fix more grammar mistakes at the sentence level.
Users can get suggestions as they type, so adding whole words or finishing sentences is as easy as hitting the space bar. This makes it faster than ever to type text. Dictation also has a new model for recognizing speech, which makes it even better.
StandBy Gives You The information You Can See Quickly While Your iPhone Is Charging
StandBy is a new feature that gives users a full-screen experience with information that can be seen quickly and from a distance when the iPhone is charging on its side. StandBy makes the iPhone even more useful from a distance by letting it work with Live Activities, Siri, incoming calls, and bigger messages.
StandBy saves the user's favourite view when charging with MagSafe. You can open StandBy by hitting the screen at any time, and it is always there on the iPhone 14 Pro with the Always-On display.
Journal App Will Come Out Later
Another thing that Apple called a "new experience" is an app called "Journal." Using machine learning on the device will show the user personalized ideas that can help them write in their journal. Recent photos, people, places, workouts, and other activities are used to make suggestions. This makes it easy to start a diary entry; scheduled reminders can help build a journaling habit.
Apple Has Already Said These Things About iOS 17
In a press release before WWDC, Apple mentioned "new features for cognitive accessibility, along with Live Speech, Personal Voice, and Point and Speak in Magnifier." They'll be out "later this year," meaning they'll come out simultaneously as iOS 17.
One of the most exciting features is Personal Voice, a new feature that lets users record about 15 minutes of audio to make their voice sound like it did when they were younger. Apple says this function was created to help people who might be losing their voices.
Another new feature is that Personal Voice will work with Live Voice. Live Voice will let people type what they want to say and then have it spoken for them over the phone or FaceTime.
If you use Personal Voice, the person on the other end of the call will hear your real voice, even if you just typed an answer. Assistive Access, which gives the Phone FaceTime, Messages, Camera, Photos, and Music apps a more personalized feel, was also shown off by the company.
Apple says the feature has a "distinct interface with high contrast buttons and large text labels, as well as tools to help trusted supporters customize the experience for the person they support." For example, Messages has a keyboard with only emojis for people who like to talk visually and the option to record a video message to send to friends and family.
Devices That Can Run iOS 17
Apple took a big step when it stopped supporting old iPhones with iOS 16. This meant that no more iPod touches could run the latest iOS version. Also, iOS 16 could only be updated on iPhones made in 2017 or later.
iOS 17 is always getting rid of old phones. This time, this new operating system will not work with the iPhone 8 and iPhone X. Here are all of the iPhones that can run the new OS:
iPhone XR, XS, and XS Max
11th iPhone
The iPhone 11 Pro and 11 Pro Max
iPhone SE (2nd gen)
iPhone 12 and iPhone 12 small
The iPhone 12 Pro and 12 Pro Max
iPhone 13 and iPhone 13 mini
The iPhone 13 Pro and 13 Pro Max
iPhone SE (3rd gen)
The iPhone 14 and 14 Plus
The iPhone 14 Pro and 14 Pro Max