Jimin of BTS frequently uses unexpected events to demonstrate his popularity in South Korea and across the globe. BTS's Jimin appeared on the first page of USA TODAY on February 6 to the delight of American fans. With a daily readership of around 3 Million people, this newspaper has the largest circulation in the nation.
Though they weren't present, BTS was nominated for Album of the Year for Music of the spheres, Best Pop Duo/Group Performance for My Universe, and Best Music Video for Yet to Come. When it came to coverage of the 65th Grammy Awards, Jimin was featured on the front page alongside international superstars Jay-Z and Adele.
The newspaper covered the event's top stars, trendiest moments, best attire, backstage interviews, and more. In keeping with this, it is well known that Jimin is frequently referred to as the thumbnail fairy. The Recording Academy utilized a Jimin-focused image as the thumbnail for the BTS "Butter" stage during their electrifying performance at the Grammys last year.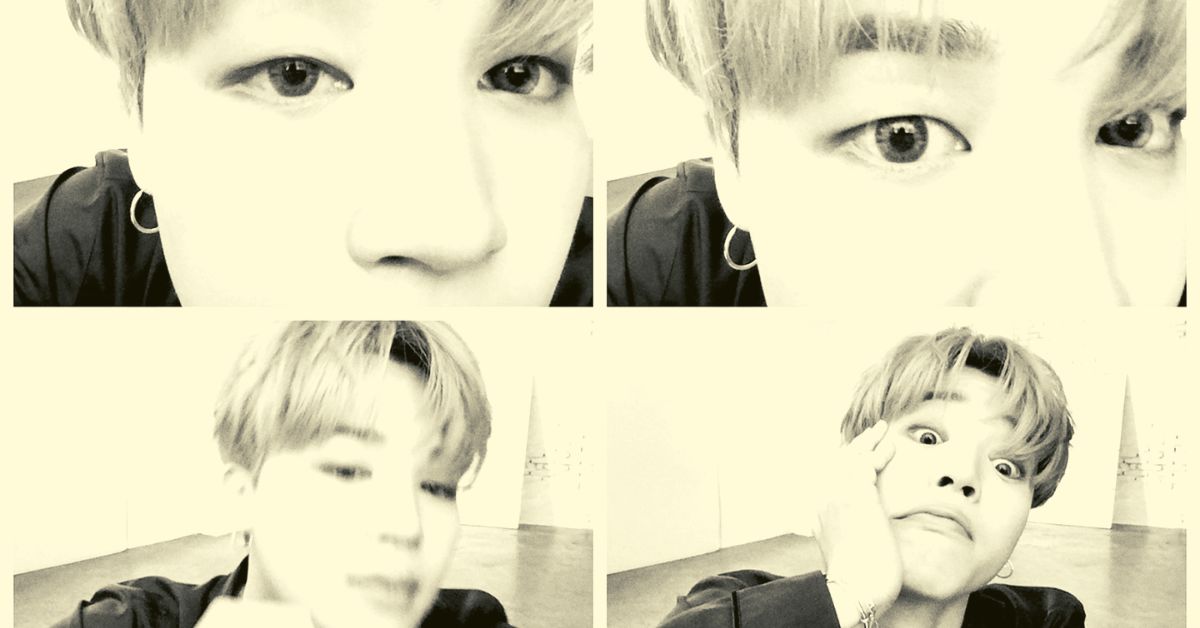 BTS has also made appearances in articles and performed in front of audiences at the Billboard Awards, Korean music shows, The UN, and other venues. The term "jimmerica" was created by Korean media to express the unique bond and level of popularity he has in the United States.
The American media, radio stations, and TV celebrities like James Corden and Jimmy Fallon have all voiced their affection for him, in addition to the fact that all of his solo singles have sold more than 2.2 Million units there.
He is also a favorite of American celebrities, including singers like Shawn Stockman of Boyz II Men, Pink Sweats, Cardi B, Meghan thee Stallion, Khalid, and Citizen Queen; authors like Marie Lu; journalists like Andrea Mitchell, who won the Matrix Award for Outstanding Women in NBC News; film directors like Gus van Sant; and actors like Jennifer Aniston, Sharon Stone, and Ryan Reynolds.
USA TODAY's editor Fatima Farha has frequently expressed her admiration for the BTS member and has previously put "Friends" to their playlist of "The essentials" from the group. When The National Defense Daily launched a hidden object game featuring Jimin on February 8, it furthered The Global Boy's already-extensive appeal in South Korea.
A design of him from the jigsaw was based on the Dior W Korea costume he wore to announce his appointment as a worldwide brand ambassador. Finding 7 objects—nail clippers, a squid, a loach, a conch shell, a golf club, a bear, and a coat hanger—was the task.
iNews, another popular Indonesian news show from RCTI, the biggest TV channel in the country and No.1 in viewership, highlighted Jimin's speech at the White House during their coverage of #BTSatTheWhiteHouse🔥

Jimin is the best!#WithYou #JIMIN #BTSJIMIN #BTS @BTS_twt Sungwoon pic.twitter.com/JnW51ZdRDx

— JIMIN DATA (@PJM_data) June 4, 2022
The same newspaper spoke about BTS's song "Friends," written, composed, and produced by Jimin, being featured on the soundtrack for Marvel's Eternals in October 2021, saying that it was well accepted in Korea and listing its accomplishments.
For his significant contribution to the internationalization of K-Food, such as Ttoekbokki, Jimin has been profiled in other media in his own country, such as The JoongAng Daily and Hankyoreh. The Korean Times also reported seeing women from South America holding an "I love Jimin" sign in the front row of the AMAs in 2021, demonstrating his popularity there.
Fans enjoyed trying to answer the challenge and expressed their admiration for Jimin, who frequently appears in this kind of riddle. A fan said that "With you" was played on Seattle student radio stations, and Jimin also provided an answer for a crossword question in The Seattle Times, which asked what Jimin's K-POP group was.
Earlier, Jimin served as the sole member of an imagined chat with ARMY followers in the Korean language textbook issued by the Japanese broadcaster NHK for the April–September 2022 school year. Additionally, the textbook used him to describe how the dialects of Gyeongsan-do and Seoul differ.
We hope this article will satisfy your needs and that you enjoy it. If you found this helpful post, kindly comment in the area below.