Thunder (Korean: RR: Cheondung) is the stage name of South Korean singer, composer, actor, and model Park Sang-hyun (born October 7, 1990). As a former member of the MBLAQ boy band in South Korea, he is well-known. His departure from the band was announced on December 16, 2014, so that he could devote more time to his musical education.
After signing with APOP, a company owned by Mystic Entertainment, on February 11, 2015, he dropped his first EP on December 7, 2016.
Who is MBLAQ's Thunder in love with, and do they make a great pair in the K-Pop world? Who helps him make his music, and do they together represent a perfect example of a pop culture romantic duo? As we find out who Thunder's fiancée is, are we looking at an ideal K-Pop power couple?
Who is MBLAQ's Thunder Fiance?
Thunder, a former member of MBLAQ, and Mimi, a former member of Gugudan, both made surprise appearances in the promo for next week's episode of KBS2's 'Second House 2' on the evening of July 13 KST.
It was disclosed that Thunder and Mimi have been together for four years. In reality, the pair had agreed to make their relationship public on the upcoming episode of "Second House 2." Soon afterward, Thunder and Mimi both proved their relationship to be true.
You can look at former MBLAQ member Thunder, and his fiancée, former Gugudan member Mimi Pictures together:
BEAUTIFUL PARK SIBLINGS 💖

LOOK: Sandara Park and her sister Park Durami grace the wedding photoshoot of their brother, former MBLAQ member Thunder, and his fiancée, former Gugudan member Mimi. | 📷: Park Durami, Mimi, j_hyeokz/Instagram pic.twitter.com/CqPRGPDxFW

— Inquirer (@inquirerdotnet) October 30, 2023
Now, on July 14 KST, the media reported exclusively that Thunder and Mimi are not only dating seriously but are engaged to be married. The media source allegedly claimed that the pair is currently making plans to hold a wedding sometime in the first half of next year.
Soon-to-be married, #MBLAQ #Thunder and #Gugudan #mimihttps://t.co/mDxuBRWhEF

— allkpop (@allkpop) October 31, 2023
Meanwhile, Dara's younger brother Thunder debuted with MBLAQ in 2009 and quickly became a fan favorite. Mimi made her acting debut not long after her debut with the band Gugudan in 2016.
Who is Mimi Gugudan?
Mimi(미미) is a singer and actress signed to Badahae Entertainment from South Korea. She is a former member of the female group Gugudan.
On June 23, 2016, Mimi was unveiled as the third member of gugudan. On June 28 they released their first mini album, titled Act. 1 The Little Mermaid, marking their formal debut.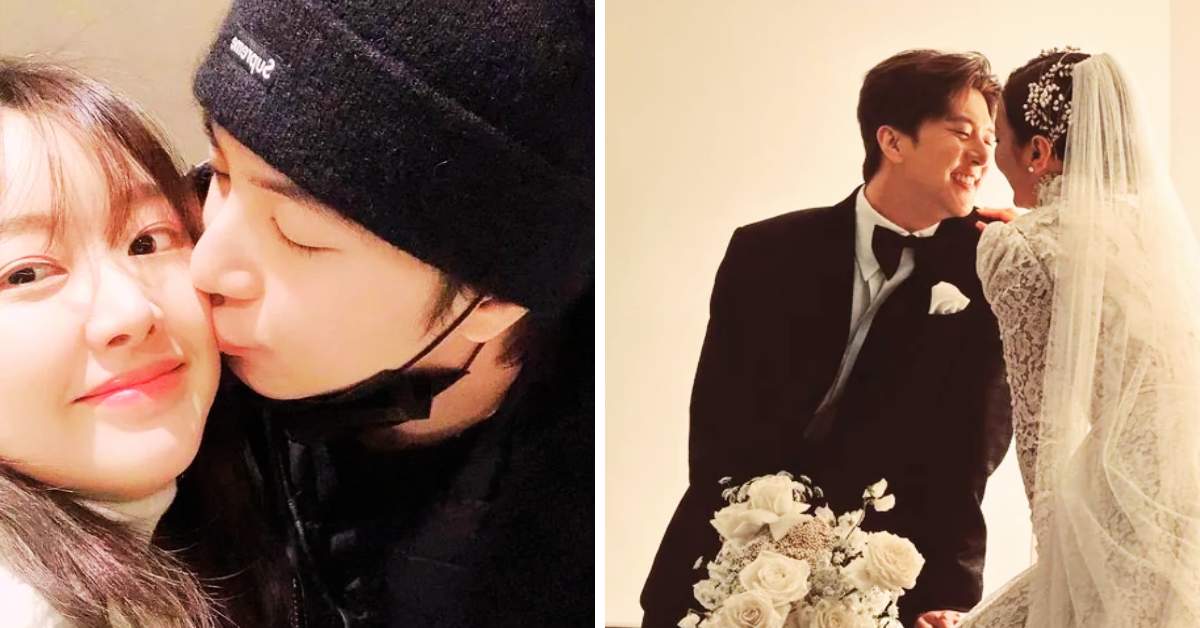 I Picked Up A Celebrity On The Street marked Mimi's acting debut in 2018. After four years as a band, Jellyfish Entertainment announced on December 30, 2020, that gugudan would be disbanding on December 31, 2020.
Thunder and Mimi's Pre-Wedding Shoot
Ex-Gugudan member Mimi recently treated fans to a look at her pre-wedding photoshoot with ex-MBLAQ member Thunder, whom she has been dating for almost four years.
MBLAQ Thunder and gugudan Mimi share wedding pictorial ahead of their upcoming wedding
2NE1 Dara and Mimi's sister were also part of the photoshoot and Dara shared her warm wishes and happiness for the couplehttps://t.co/N6blQvmZOo

— 파룬 (@balloon_wanted) November 1, 2023
You might also like to read about some other celebrities relationships too:
In July of last year, Thunder proposed to Mimi on 'Second House 2' and the couple quickly became the subject of tabloid stories. They said in their shocking statement that they had been dating for four years.
After making his debut in 2009 with the K-pop group MBLAQ, Thunder went on to pursue a solo career, releasing his debut studio album, simply titled "Thunder," in 2016. In order to demonstrate his skills as a rapper, he competed in the eleventh season of the hit TV show Show Me the Money last year.
However, Mimi joined the girl group Gugudan in 2016 and began her career in show business at that time. She moved on to acting after the band broke up, broadening her horizons professionally and giving herself more options in the entertainment industry.
Your support means a lot to us! Make sure to return to Pabaon for fresh and insightful articles.