South Korean singer and actor Yang Hong-seok (born April 17, 1994), aka Hongseok. In October of 2016, he made his singing debut with the boy band Pentagon. He has made his acting debut in the Korean film The Love That's Left, in addition to his duties as a group singer.
PENTAGON's Hangseok Leaving Cube Entertainment
Hongseok, formerly of PENTAGON, has ended his contract with Cube Entertainment. This tweet was posted to PENTAGON's official Twitter account on November 6 by Cube Entertainment.
Check out the below tweet:
[공지] 펜타곤 홍석 전속계약 종료 안내 pic.twitter.com/ywaqsdqfBF

— PENTAGON·펜타곤 (@CUBE_PTG) November 6, 2023
In addition, Hongseok posted the following to his Instagram Story: "20152023. I was with Cube Entertainment for close to a decade. My introduction to the brothers I now name PENTAGON was facilitated by [Cube Entertainment]. Since I first met UNIVERSE, my life has been nothing but a string of pleasant occasions. Going forward, I will continue to wow everyone. Thank you as always!"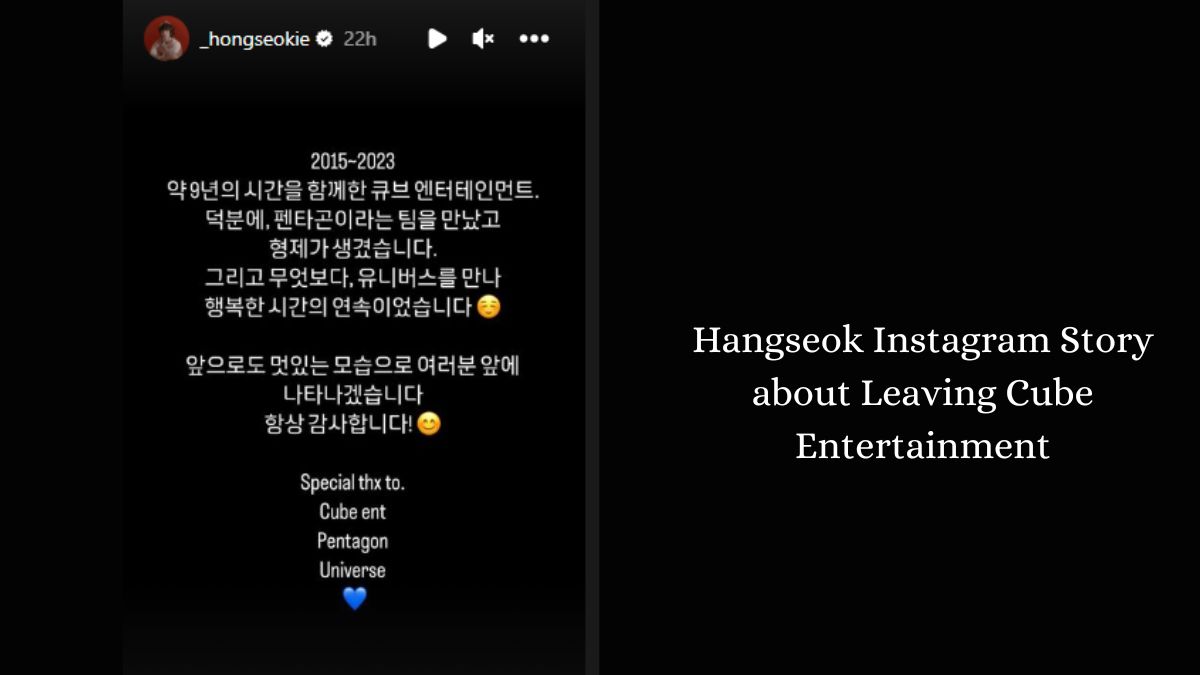 Back in October, Cube Entertainment and PENTAGON's Yeo One, Yan An, Yuto, Kino, and Wooseok all decided to separate ways.  Members have already given hints that PENTAGON would continue to exist. Best of luck to Hongseok in his upcoming endeavours!
BToB also left CubeEnteratinment after working there for 11 years. Know more details below:
As a member of TEAM B on the reality survival show Mix & Match, Hongseok joined YG Entertainment in 2014. As like Jung Jin-hyeong, he did not make it past the final episode and into iKON. The news of his departure from YG Entertainment emerged in March of 2015.
Cube Entertainment welcomed him in July of 2015. He modelled for Clride.n in February of 2016 alongside Hyuna.
If you want to be updated about all the latest  K-pop then you can bookmark our site Pabaon.com.