There are now approved nominations for the 2023 Billboard Music Awards (BBMAs). The nominations list is led by the well-known Korean boy band BTS. The award show has added four new K-pop categories: Top Global K-pop Artist, Top Global K-pop Song, Top K-pop Album, and Top K-pop Touring Artist.
These categories give the K-pop business more room to grow. Jimin, Jungkook, and Suga of BTS, as well as members of TXT, TWICE, BLACKPINK, and other groups, have been nominated in these categories.
#BBMAs Top Global K-Pop Song Finalists:

🎙 @we_fiftyfifty "Cupid"
🎙 Jimin "Like Crazy"
🎙 Jungkook ft. @Latto "Seven"
🎙 @NewJeans_twt "Ditto"
🎙 @NewJeans_twt "OMG" pic.twitter.com/csfRTuavjT

— Billboard Music Awards (@BBMAs) October 26, 2023
You might also like to read some more articles about K-pop:
Top Kpop Albums Nominees
The Billboard Music Awards 2023 will choose winners based on how well artists have done. To be clear, the winner is decided by how well the singers or bands did on the Billboard charts at the end of the year.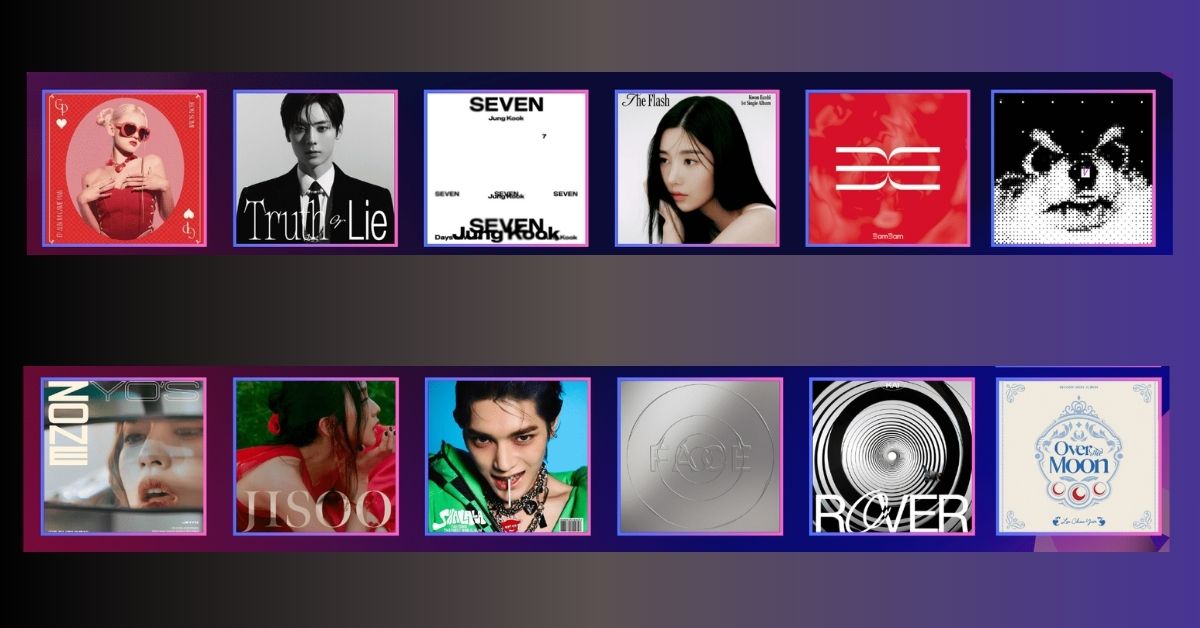 The tracking time this year was from November 4, 2023, to October 12, 2023. Jungkook, Jimin, and Suga of BTS have been at the top of the Billboard lists several times during this time. See what they're up for in the new categories at the BBMAs 2023:
Nominees for Top Global K-Pop Artist are
Jimin
NewJeans
Stray Kids
TXT
TWICE
Top K-Pop Album nominees are
Jimin – "FACE"
NewJeans – "Get Up"
Stray Kids – "5-STAR"
TXT – "The Name Chapter: TEMPTATION"
TWICE – "READY TO BE"
Nominees for Top Global K-Pop Song are
FIFTY FIFTY – "Cupid"
Jimin – "Like Crazy"
Jungkook featuring Latto – "Seven"
NewJeans – "Ditto"
NewJeans – "OMG"
And, Top K-Pop Touring Artist nominees are
Apart from the new category nominations, Jimin is also nominated in the Top Selling Song category. His track "Like Crazy" is competing with singles by Miley Cyrus, Taylor Swift, Jason Aldean, and Oliver Anthony Music.
Aside from BTS members, NewJeans, a K-pop band, is also nominated outside of the new extra categories. NewJeans is one of the finalists in the Top Billboard Global (Exclusive of the United States) Artist category. FIFTY FIFTY has also been nominated for Best Duo/Group.
The Billboard Music Awards 2023 will take place in the MGM Grand Garden Arena in Las Vegas on November 19.
We're glad you found value in our content! Stay connected with Pabaon to explore more informative articles.