Training program participants compete against one another in survival shows to earn a seat in the group that will be making their debut. Candidates are judged on a variety of traits, such as their charm and charisma as well as their skills in rapping, singing, and dancing.
Let's have a look at a few South Korean girl groups that were created as a result of reality competition shows.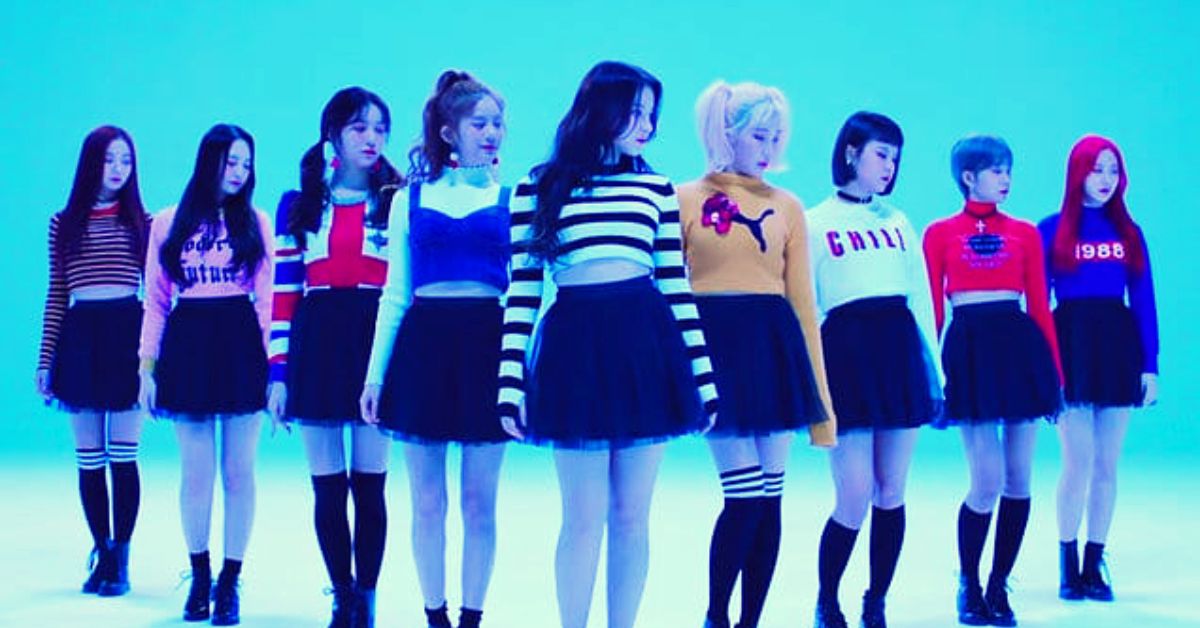 1. TWICE
One of the most well-known groups to emerge as a result of the survival program is the well-known K-pop girl trio TWICE. The group was developed by JYP Entertainment via the Mnet survival program "SIXTEEN," which aired from May 5 to July 7, 2015.
There were a total of 16 JYP trainees. Besides the TWICE members, other participants in "SIXTEEN" included Chaeryeong from ITZY, Jiwon from 9, and the soloist's Jeon Somi, Chaeyeon, and Natty.
2. I.O.I
I.O.I (Ideal of Idol), a South Korean girl group, was formed as a result of the first season of the survival reality show "Produce 101." From January 22 to April 1, 2016, Mnet broadcast the CJ E&M-produced show.
Out of the 101 trainees who took part in the competition as contestants, only 11 made it to the final lineup. I.O.I. was actively promoted for less than a year before disbanding in 2017.
3. MOMOLAND
Through the girl group survival program "Finding Momoland," which aired on the Mnet channel from July 22 to September 16, 2016, Momoland was created by MLD Entertainment. Seven members were selected from ten participants for the debut of "Momoland."
Daisy and Taeha, two more members, joined the group in 2017. Daisy also participated in the competition. The group disbanded on February 14, 2023.
4. FROMIS_9
Check out some other trending news here:
5. IZ*ONE
A well-known South Korean-Japanese female group called Iz*One was created by CJ E&M through the Mnet reality competition program "Produce 48." From June 15 until August 31, 2018, the program was broadcast on the Mnet channel.
There were 96 female trainees that participated in the competition. Only twelve of those made it into the final debut lineup after voting. The group split up on April 29, 2021, when their exclusive deal ran out.
6. UNI.T
Nine-person K-pop girl trio Uni.T was created as a consequence of "The Unit," a KBS survival show. From October 28, 2017, through February 10, 2018, "The Unit," an idol revival program, was broadcast on KBS 2TV.
Two groups—one with males and one with females—each had nine participants as a result of the project. On May 18, 2018, the female unit, known as Uni.T, made its debut. It was only operational for a little over five months.
7. KEP1ER
Nine girls make up the fourth-generation project girl group Kep1er. The Mnet reality survival program "Girls Planet 999: The Girls Saga," which aired from August 6 to October 22, 2021, was the catalyst for the formation of the group. Only nine of the entire 99 female contestants were picked by the public to join Kep1er, which made its debut on January 3, 2022.
8. CLASS:y
The seven-member rookie K-pop girl group CLASS:y is an offshoot of the MBC reality competition program "My Teenage Girl." On the MBC Channel, the program aired from November 28, 2021, to February 27, 2022.
Only seven of the 83 contestants made it to the debut lineup and went on to make their musical debuts as members of CLASS:y on May 5, 2022, under the labels M25 and Universal Music Japan.
Check out some other trending news here:
We really hope that the information we've provided will meet your needs. We hope the information we've given is sufficient. If this content was helpful to you, kindly share your thoughts in the comment section below.