In 2009, South Korean actress Jung Joo Yeon made her professional acting debut. She has established herself as an accomplished actress throughout the years, appearing in numerous films and TV shows. A few of the K-dramas in which Jung Joo Yeon starred that brought her fame were "Stormy Lovers," "Princess Aurora," and "City of the Sun."
She also appeared in Korean films like "Twenty," in which she co-starred with Kim Woo Bin, and "China Blue." Her work in the South Korean entertainment sector has helped her to establish herself as a prominent actress and gain a fan following for her performances. There has been news going around about Jung Joo Yeon's divorce from her husband that has caught fans' eyes recently. You can find what really happened below.
Who Is Jung Joo Yeon Husband?
Jung Joo Yeon ex-husband, a non-celebrity, has been kept largely out of the public glare. The available sources have concentrated more on the actress and the divorce itself, rather than on the name and profession of Jung Joo Yeon's husband.
Because of this, there isn't much known about Jung Joo Yeon's husband, who, unlike his famous wife, seems to have lived a low-key, private existence. Attention has been paid to the couple's split and the circumstances of their marriage, but specifics concerning Jung Joo Yeon's husband have not been widely covered.
You can also read about the talk of the town power K-pop couple. Know about MBLAQ's Thunder Fiance details below:
Why Did Jung Joo Yeon Divorce His Husband?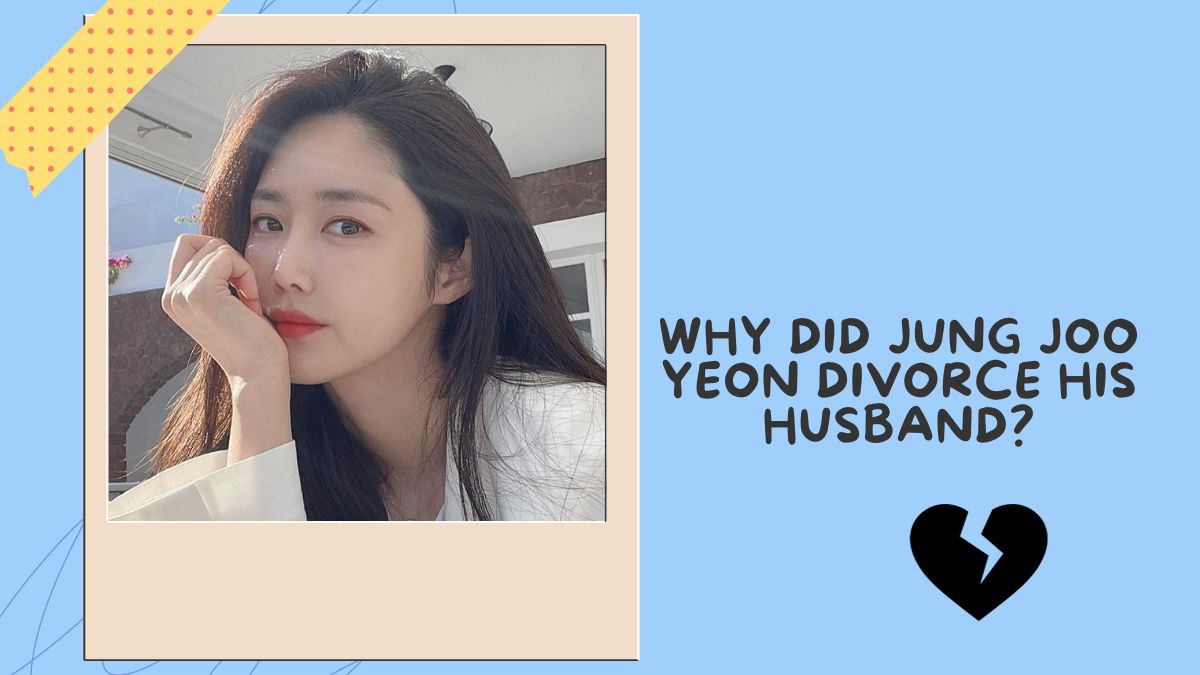 Is Jung Joo Yeon officially single again? She tied the knot with a regular guy in March of 2023, but by October of that year they had already decided to divorce. Their mutual decision to divorce was confirmed by NEVER DIE Entertainment, Jung Joo Yeon's management company.
The marriage of actress Jung Joo Yeon and her spouse lasted only six months before it ended in divorce. The news of Jung Joo Yeon's divorce was announced by NEVER DIE Entertainment on November 4.
According to the agency:
"It's true that last month, Jung Joo Yeon and her husband mutually agreed to end their marriage."
Take a look at the below tweet about Jung Joo Yeon's divorce:
#JungJooYeon Gets Divorced After 6 Monthshttps://t.co/EqHqEsTFLH pic.twitter.com/4swweXBXJX

— Soompi (@soompi) November 4, 2023
The reason for their passing is not confirmed yet. Although Jung Joo Yeon and her now ex-husband, a regular guy, got married in March and have been living together as husband and wife since then, they have not yet legally registered their marriage. First appearing in the music video for Epik High's "Wannabe" in 2009, actress Jung Joo Yeon has since gone on to star in such films as "Twenty," "Princess Aurora," "City of the Sun," and many more.
When did Jung Joo Yeon Tie the Knot?
On February 23rd, iMBC Entertainment News reported that Jung Joo Yeon was engaged to be married to an unnamed, older man in March.
In 2009, Jung Joo Yeon debuted with the "Wannabe" M/V for Epik High. In 2021, she also left an indelible mark in Lee Young Hyun's "Going Away" music video. Her subsequent drama and movie roles, such as those in "Princess Aurora," "Stormy Lovers," "City of the Sun," and "Hearty Paws 2," all served to further highlight her acting chops.
Her acting skills rose to popularity in the role of Eun Hye, Kim Woo Bin's opposite in the 2015 film "Twenty." She recently appeared in the 2020 horror thriller "The Cursed Lesson."
You can also read more interesting articles like this by bookmarking our site Pabaon.com.