BTS member Jungkook is all set to launch his first-ever solo album, Golden, in the US. He'll be performing on the Today Show's Citi Concert Series and Jimmy Fallon's Tonight Show next week.
The 11-track Golden album by Jungkook features the Billboard singles "Seven" and "3D." On November 3, 2023, at 1 p.m. KST (12 a.m. ET), the release will occur. The marketing activities were initiated by his agency, Big Hit Entertainment, on October 6, 2023.
The breakout star of BTS has finished promoting his record in Korea and is now ready to bring the Hallyu (Korean Wave) to the United States.
Jungkook will be on The Tonight Show Starring Jimmy Fallon for a talk and performance on November 6! pic.twitter.com/cbNfYin8x5

— BTS Charts & Translations (@charts_k) November 1, 2023
Jungkook on The Tonight Show Starring Jimmy Fallon
Soon, fans will be able to bask in Jung Kook's solo magnificence on their televisions for the first time. The singer of "Seven" will make his Tonight Show debut as a guest and performer on Monday, November 6.
Emmy-winning host Jimmy Fallon announced on The Tonight Show's official Instagram. While contemplating a November calendar, Fallon cheekily belts out the chorus from Jung Kook's chart-topping "Seven" hit in a short clip.
The camera focuses in on November 6 as a voice says "Jimmy" in a lilting disembodied voice. A golden font bearing Jung Kook's name suddenly appears on the November 6 placard as angelic music begins to play in the background.
See Jimmy Fallon's tweet announcing Jung Kook's Tonight Show appearance below:
View this post on Instagram
"It can't be… Jung Kook!" Incredulous, Fallon gasps. There is a disembodied voice saying, "See you soon," seemingly coming from Jung Kook. Before returning to the "Seven" hook, Fallon screams, "Can't wait for next week!"
The release of Jung Kook's first solo studio album, Golden, is set for November 3, just three days before his scheduled engagement on The Tonight Show Starring Jimmy Fallon. The new album will have two singles that peaked in the top five on the Billboard Hot 100: the Latto-assisted "Seven" (No. 1) and the Jack Harlow-assisted "3D" (No. 5).
On Monday, Spotify announced that "Seven" had surpassed 1 billion streams, making it the quickest song in the service's history to do so.
Jung Kook has recently broken numerous other records in the charts. With the premiere of "Too Much" (with The Kid LAROI & Central Cee) at No. 10 on the Official U.K. Singles Chart on Friday, the BTS breakout star became the first South Korean soloist to earn three U.K. top 10 singles.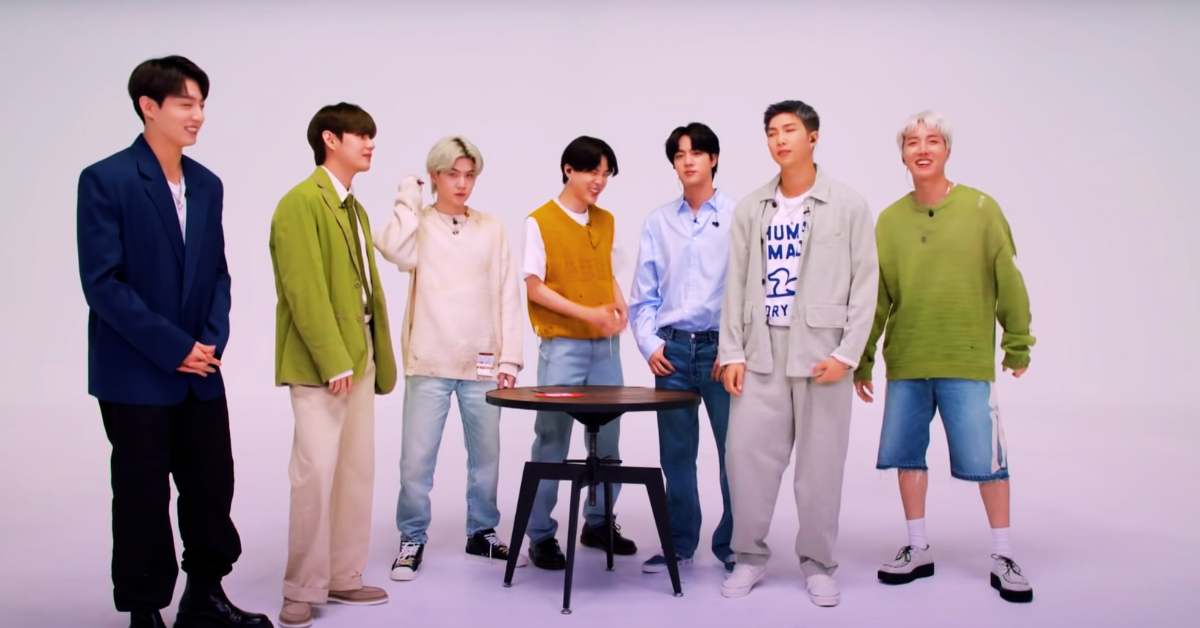 The release of Golden, with contributions from BloodPop, Cirkut, DJ Snake, Diplo, and Watt, is still a ways off, but by the time Jimmy Fallon visits on November 6, Jung Kook may have yet another new song to discuss.
How to Watch Jung Kook on The Tonight Show Starring Jimmy Fallon?
Watch NBC on Monday, November 6, 2023, at 11:35 p.m. (10:35 p.m. (CST)) to see Jung Kook's Tonight Show interview and performance.
If you miss his appearance, don't worry; you can see it the next day on Peacock.
The host of The Tonight Show released a teaser video to eager viewers on November 1. Fallon is seen in his office, apparently making plans for the upcoming week's guests.
Then a voice speaks to him. Jung Kook shouts out "Jiiimmy," and Fallon looks around in bewilderment. "It can't be," he adds, returning his attention to the corkboard. Then, in a miraculous flash of…Golden light (GET IT?) Jung Kook's name materializes on the board.
Read also about A dazzling showcase of Korean culture, from traditional to modern, takes center stage in London, with a vibrant lineup of music, dance, and fashion:
Which BTS Members Have Been Solo on Jimmy Fallon?
Jimin
Jung Kook is the third member of BTS (after RM and V) to appear on The Tonight Show without the other members.
Back in March 2023, when Jimin made his own solo debut in the United States, he stopped by Fallon's show to play the dreamy electro hit "Like Crazy" and teach Fallon some dance moves.
SUGA
A mere two months later, in May 2023, Suga appeared on the show as a solo guest to perform the rap song "Haegeum" as Agust D and play a game of "Imposter Challenge" with Fallon.