Locked In is a British psychological thriller that will be available on Netflix in November. The plot focuses on a heated rivalry between two women: newlywed Lina and her frightening mother-in-law, Katherine, who has been hospitalized.
According to the teaser, Katherine has never held Lina in high esteem, which made things awkward around the home when Lina married Katherine's son and became the lady of the manor! A kind nurse investigates Katherine's injuries and finds the two women's terrible quarrel… but how far does their hatred go?
Locked in Release Date
On November 1, 2023, Netflix will release Locked In. Of course, this release date is just one full day after Halloween, but Netflix is betting on consumers who still have a horror itch to scratch as they continue their horror binge-watching into the next month.
I believe horror lovers will be pleased to see their programming spread out a little more in the weeks leading up to Halloween. Overall, this seems to be a sound marketing plan.
Digital Spy: 'Locked In' confirms Netflix release date, November 1.

🔗https://t.co/ItaPPAQYHY#RoseWilliams #LockedInNetflix #Sanditon pic.twitter.com/EBTDwrUAeW

— ForgeANewPath (@Sanditon_Fan) October 19, 2023
Netflix Locked In Plot
Locked In is a psychological horror movie directed by Nour Wazzi (The Last Bus) and written by Rowan Joffe (28 Weeks Later). It portrays the narrative of a well-meaning nurse who strives to discover the truth about how her patient became afflicted with locked-in syndrome, a rare illness in which a person is entirely immobile but can still move their eyes.
As the nurse interrogates her patient (Katherine), she uncovers a horrible story of adultery, treachery, and murder. This scandalous narrative is recounted via fascinating flashbacks, centering on the intense rivalry between sad bride Lina and her nasty mother-in-law Katherine.
For the time being, the trailer leaves most of the film's main twists and turns very mysterious, so you'll have to wait until the film is released to find out how it all plays out. But for the time being, we're left wondering who is to blame for Katherine's accident and who is the true victim in this fatal feud.
The Cast of Locked in
Famke Janssen (X-Men, GoldenEye), Anna Friel (Marcella), Rose Williams (Sanditon), Finn Cole (Peaky Blinders), and Alex Hassell (The Boys) feature in Netflix's Locked In. Famke Janssen portrays Katherine, the cruel mother-in-law who is also a locked-in syndrome sufferer.
Anna Friel portrays her nurse. Lina, the unhappy bride who was Katherine's nemesis in the flashback flashbacks, is played by Rose Williams. She is plainly a lady with many dark secrets, both past and present.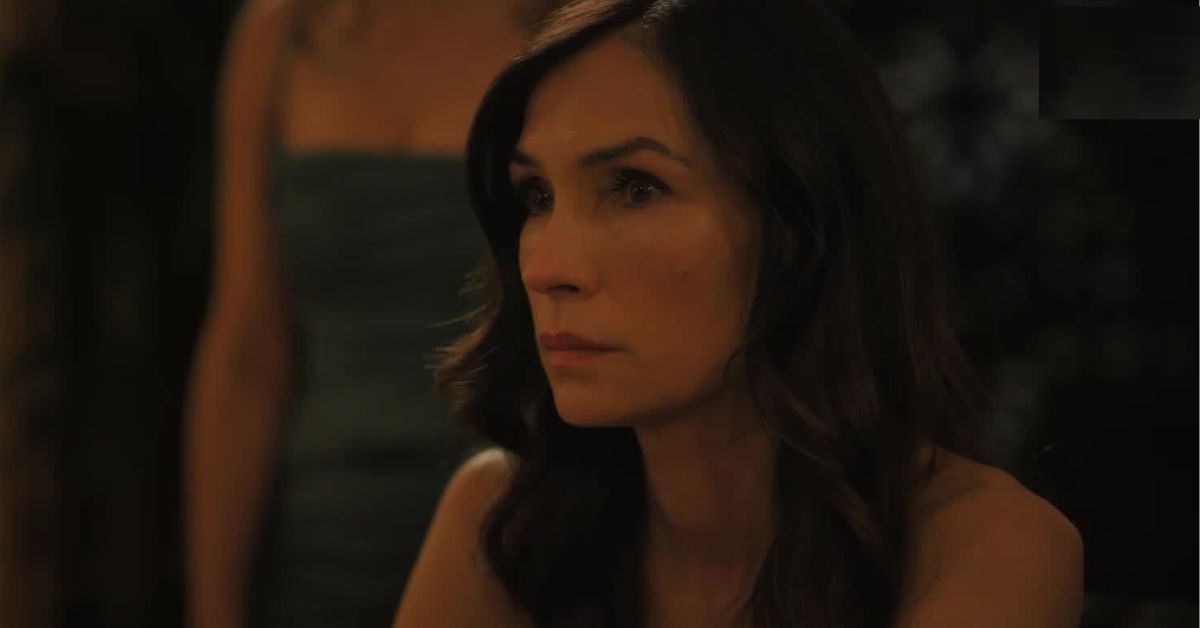 Jamie, Lina's husband, is played by Finn Cole. While Alex Hassell's character is yet unknown, it seems that he may be engaged in a probable love affair. The trailer certainly suggests this, with a clear personal connection between Lina and his unidentified character.
Who Directed Locked in?
Locked In is the debut feature film by Nour Wazzi, an award-winning director who most recently helmed The Last Bus, Netflix's 2022 sci-fi series. She's also directed a string of critically acclaimed short films, including Up On The Roof, which starred Maisie Williams (Game of Thrones), and Habibti, which starred Hiam Abbass (Succession) and Jimmy Akingbola (Bel-Air).
Habibti won honors in the Gold Lion, Canada, Mexico, and Cyprus Film Festivals, among others. Gaumont's executive producer was Alison Jackson (Obsession), while Neon Films' producer was Nicky Bentham.
You might also like to read about this other series release date:
Is a Locked in Trailer Available?
Yes! The series establishes the stakes for Lina's perilous clash with her mother-in-law. Katherine seems to assume Lina is nothing more than a money digger… and doesn't seem to like her living on the estate. Check out the trailer here.
Conclusion: In evocative British settings, "Locked In" tells a story of family strife and secrets. This Nour Wazzi-directed psychological thriller, set to premiere on Netflix on November 1, 2023, will captivate spectators with its cryptic plot and fascinating characters, connected by a terrible quarrel that transcends love and hate. The tension and spooky discoveries of Katherine and Lina's passionate rivalry will take fans on an emotional ride.
Thank you for being a part of our readers' community! Keep coming back to Pabaon for more engaging content.