Former (G)I-DLE member, Soojin recently made waves in the K-pop community with her latest Instagram post, showcasing her heart tattoo. On July 9, KST, Soojin treated her followers to a series of photos where she could be seen donning a striped sleeveless shirt paired with jeans.
Looking effortlessly stylish and comfortable on her day out, it was the delicate heart tattoo adorning her right shoulder that stole the spotlight. The intricately designed heart tattoo perfectly complemented Soojin's appearance, enhancing her natural beauty as she flaunted her flawless skin and flowing black hair:
View this post on Instagram
The fans couldn't help but gush over her ink, with many speculating about her future endeavors in the industry. Netizens flooded the comments section, expressing their excitement and curiosity. Others acknowledged the undeniable success (G)I-DLE achieved after Soojin's departure and the potential impact her association with the group might have on her career.
Some fans even speculated that Soojin might be preparing for a solo venture, saying, "I feel like she's going to come out with a solo soon."
 One netizen empathized, stating, "After she left, the group succeeded tremendously, so the fans also probably don't like it when Soojin is linked to (G)I-DLE."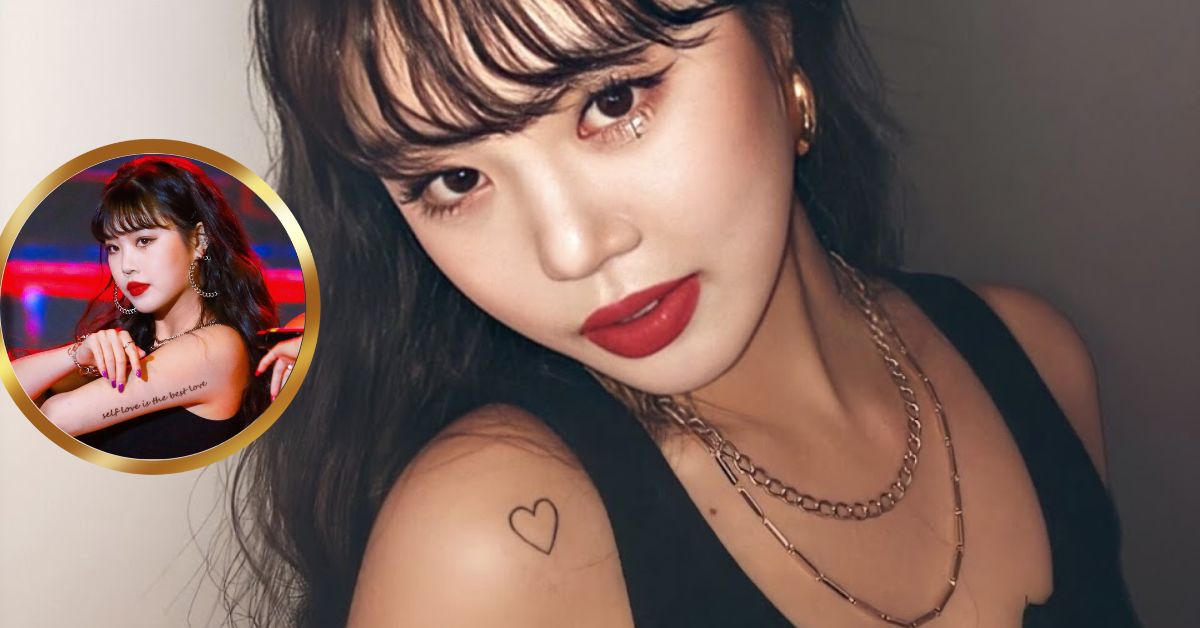 A thoughtful fan shared, "Soojin got so much prettier. I hope she relaxes well and returns to broadcasting."
The conversation also veered towards the nature of the K-pop industry, with a fan remarking, "Living freely is more comfortable anyways. Idols are only 7-year contracts too."
Commenters marveled at her slim figure, noting, "Wow, but she got even thinner."
A true K-pop Fan can never miss out on the latest activities:
While the focus was on her tattoos, fans couldn't help but notice Soojin's transformation. However, amid the chatter about her appearance, some fans expressed their concerns for Soojin's well-being and urged her to take time to rest and eventually return to the public eye.
Soojin's latest Instagram activity proved to be an engaging topic of discussion, stirring up the K-pop community's anticipation for her next move. While fans eagerly await her future endeavors, her heart tattoo represents her individuality and personal growth.