On July 9, Jin made a long-awaited appearance on social media after a month-long absence, and he had a surprise announcement to share. In his usual lighthearted manner, Jin revealed that he had achieved the rank of Corporal in the military much earlier than scheduled.
Jin on Becoming a Special Class Warrior
Jin also mentioned that he is now a part of the "Elite class of warriors" (Special Class Warrior). This title holds immense significance and is a dream come true for many. Being designated as a "Special Class Warrior" is an honor bestowed upon soldiers who demonstrate exceptional physical endurance and mental fortitude, standing out among their peers:
ROK Defense Ministry Official Blog:
We are the 'Special class (Elite) warriors' that everyone dreams of becoming, but not just anyone can be!
"Special Class Warrior" is an honorary title given to soldiers among the regular troops who possess strong physical endurance and mental… pic.twitter.com/nH4zDWT6pw

— 🔑🗝Jiniya지니야_TheAstronaut👩‍🚀 (@Jiniya1204) July 9, 2023
Soldiers are selected based on their excellent combat competency. Among them, those who demonstrate outstanding marksmanship, physical fitness, and mental resilience are granted the title of "Special Class Warriors."
Requirements to Become a Special Class Warrior
Korean TV media featured reports on Jin's achievement as a Special Class Warrior, shedding light on the characteristics required to earn this honorary title. All in all, the conditions to become a "Special class warrior" include the following:
1. Shooting: Achieving a 90% hit rate (typically 18 hits out of 20 rounds)
2. Sit-ups: Completing 86 sit-ups within 2 minutes
3. Push-ups: Completing more than 72 push-ups within 2 minutes
4. Running: Completing a 3km run within 12.5 minutes
5. Rapid marching: Marching in 20kg full gear
6. Running with gear: Completing a 5km run in 15kg gear
7. Round-trip race: Completing a 240-meter round-trip race within 1 minute 20 seconds
8. Leg tugs: Completing 420 times leg tugs
Jin was always known for being very athletic, and it further proves his exceptional athleticism and stamina:
I told you- I'll say it again. Kim Seokjin is a Super Hero

⭐️18 or more hits out of 20 shots
⭐️more than 72 push -ups in 2 minutes, more than 86 sit-ups in 2 minutes, 3 kilometer run within 12 minutes 30 seconds, 10 kilometer
⭐️rapid march in 20 kg #진 pic.twitter.com/HVM9Int1Yl

— Seokjinism – THE ASTRONAUT JIN 🧑‍🚀 (@seokjinism1) July 9, 2023
Benefits of Being a Special Class Warrior
Upon achieving the title of "Special Class Warrior," there are several benefits. They include:
1. Reward vacation: Soldiers receive a vacation of usually 4-5 days.
2. Early promotion: Soldiers get promoted earlier than their peers.
3. Hall of Honor: Soldiers get selected for the Hall of Honor in their unit, where their photos get displayed for about a year.
4. Shooting rewards: If their shooting scores are outstanding, soldiers may earn additional rewards related to shooting.
5. Respect and admiration: Special Class Warriors develop strong physical fitness and earn the esteemed title of being admired and respected by fellow soldiers.
Jin's Promotion and Reasons Behind It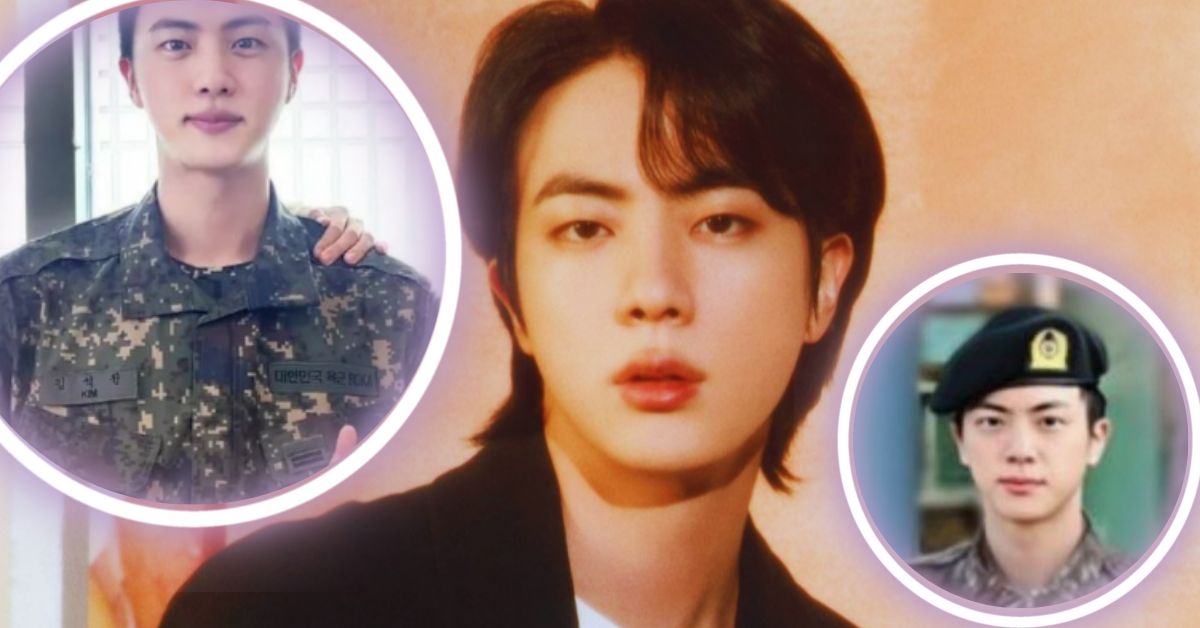 Jin's promotion to Corporal two months ahead of schedule can be attributed to his exceptional performance as a trainer for newcomers, his athleticism, and his diligent work ethic.
Expand your horizons and indulge in a variety of content crafted for your reading pleasure: 
Celebration on Social Media
Fans couldn't be prouder of their beloved idol, and hashtags with Jin's name dominated social media throughout the day, celebrating this remarkable achievement.
Kim Seokjin was TRENDING IN 50 COUNTRIES all night long and even now he is trending in 9 countries

We felt so much love from his July monthly message and now so much pride from his never ending achievements in military

CORPORAL KIM SEOKJIN
PROUD OF YOU JIN
CAPTAIN KOREA JIN… pic.twitter.com/MLT5kh0gNi

— Seokjinism – THE ASTRONAUT JIN 🧑‍🚀 (@seokjinism1) July 9, 2023
Don't just follow; become a trendsetter! Stay ahead of the K-pop game with our exclusive updates. Remember to bookmark Pabaon for non-stop thrills and subscribe to our notifications to know everything.