D.O., the main vocalist of the popular K-pop group EXO, has finally opened his personal Instagram account 11 years after his debut. He announced his Instagram ID during the live stream for the group's comeback show on July 10, 2023. EXO was set to drop their new song "Cream Soda" the same day.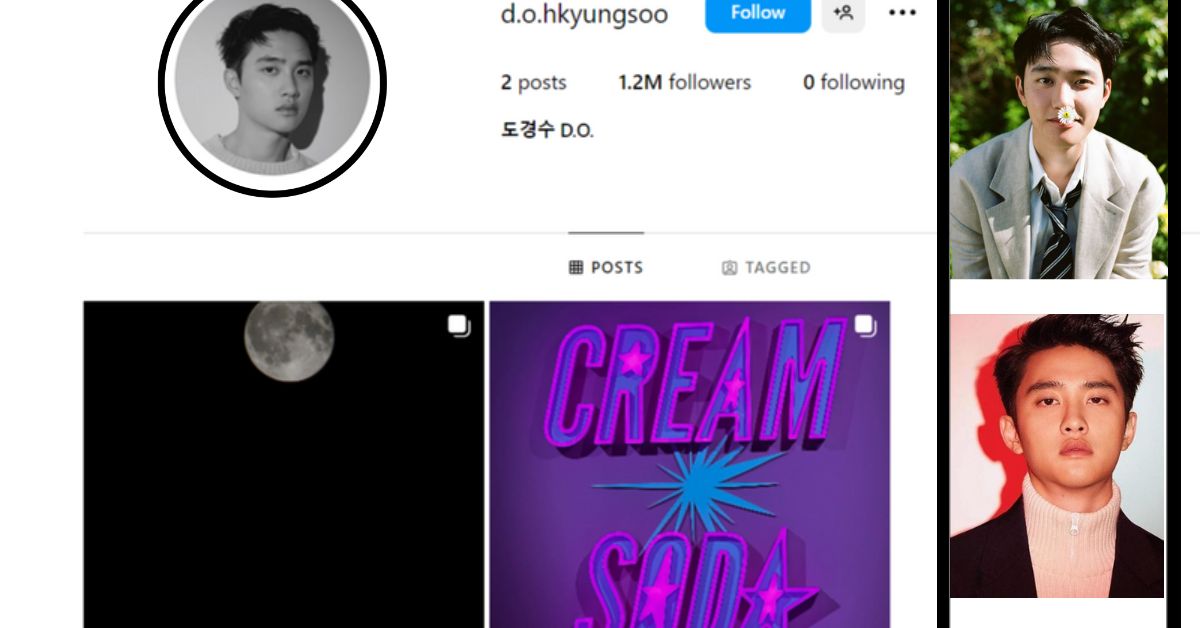 His Instagram Handle is Simple and Sweet
D.O.'s Instagram handle is @d.o.hkyungsoo, which combines his stage name and his real name, Do Kyung Soo. He has not posted anything yet, but he has already gained over 544,000 followers as of the time of writing this article. The move not only allows fans a more intimate understanding of D.O. as an individual but also strengthens the bond they share with him.
His profile picture is a cute drawing of a penguin, which is his nickname among fans. When asked about his thoughts on his rapidly rising followers, D.O. kept things straight with a curt "thank you." He also said that he would try to post more often and communicate with his fans through Instagram.
He is the Last Member of Exo to Join Instagram
D.O. is the last member of EXO to create his own Instagram account:
D.O. of EXO opens his personal Instagram account. pic.twitter.com/qnW2Xf1LtR

— Pop Base (@PopBase) July 10, 2023
The other eight members have been active on the social media platform for a long time, sharing their personal and professional updates with their fans. Some of them have even reached over 10 million followers.
D.O. had previously said that he was not interested in joining social media as he preferred to focus on his music and acting career. However, he seems to have changed his mind recently, as he joined Lysn, a fan community app, earlier this year.
You can also check out his first Instagram post here:
View this post on Instagram
He is Busy With His Solo and Group Activities
D.O. made his solo debut on July 26 with his first mini album, Empathy, which contains eight songs of various genres. The album received positive reviews from critics and fans alike and topped various music charts in Korea and abroad.
The title track, "Rose," is a cheerful acoustic pop song that showcases D.O.'s sweet vocals and charms. D.O. is also busy with his group activities, as EXO made their comeback with their special album Don't Fight The Feeling on June 7.
The album features five songs, including the title track, "Don't Fight The Feeling," which is an upbeat dance song with a message of hope and courage. The album sold over 1.22 million copies in the first week of its release, making EXO a quintuple million seller.
The latest K-pop news articles are here:
D.O. is also preparing for his upcoming movie The Moon, which is a sci-fi thriller about an astronaut who gets stranded on the moon with another survivor after an accident. The movie is expected to be released next year.
In conclusion, D.O.'s foray into Instagram is more than just a new social media account. It represents a bold step towards greater openness, a closer connection with fans, and the ongoing evolution of his career. As we watch this space, we can only expect more exciting things to come from D.O. and wish him the best in this new chapter of his journey.