What happens when the magnetic allure of SHINee's Taemin collides with the fiery genius of BTS's Suga? In episode 20 of "Suchawita," these two K-Pop juggernauts come together, bringing their unique flavors to an unforgettable musical collaboration. As they navigate through camaraderie and competition, will they ignite a new era of K-Pop synergy?
Jimin Surprises Taemin in the New Episode of Suchwita
SHINee's Taemin joined BTS Suga's web discussion program, Suchwita Episode 20, just in time for the promotion of his new comeback. Surprisingly, when the two fellow '93 liner K-pop idols were off bonding over drinks, a third special visitor, a mutual acquaintance, also joined them.
The latest episode of the lighthearted variety show piques our curiosity in Suga and Taemin's intriguing shared chemistry by highlighting the unexpected but lovable duo's newfound bonding session and discussing the significance of solo albums and stuff.
🍸 슈취타 EP.20 SUGA with 태민
(https://t.co/1OpM5IuWua)#슈가와취하는타임 #슈취타 #SUGA #슈가 #TAEMIN #태민 pic.twitter.com/njTy7GkBsb

— BTS_official (@bts_bighit) October 30, 2023
Halfway into the program with a runtime of 36 minutes, the duo was joined by the mutual link – Jimin. As a fellow member of BTS and one of Taemin's closest industry pals, he was able to easily integrate himself into the conversation, but he also played a part in surprising his like-minded comrade.
Taemin agreed with Suga and emphasized the ways in which they were alike, including their use of a gender-neutral approach and a fluid sense of identity when creating music.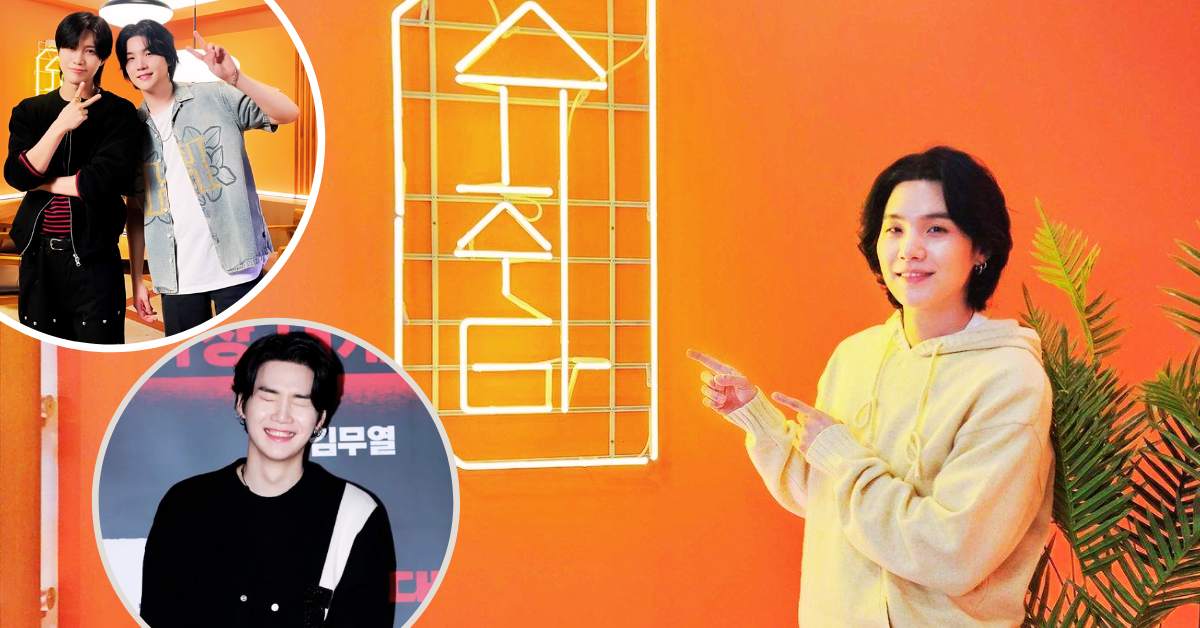 In their sophisticated and beautiful performances and song choreographies, fans of both performers have often seen parallels.
While discussing his most recent mini album Guilty (which came out on October 30) and his career as a solo artist, the Suchwita Taemin episode also places great emphasis on the value of teamwork and, by extension, the benefits of belonging to a group larger than oneself.
🩵다 친구해 그냥💜https://t.co/eUe21Ka3Ob#Guilty #TAEMIN_Guilty#SUGA #슈가 #JIMIN #지민 #BTS#슈취타 #슈가와취하는타임 pic.twitter.com/s3lNkyt5iJ

— SHINee (@SHINee) October 30, 2023
We recently wrote about Suchwita's show with Jungkook. Here are some details:
When asked to add to this discussion, Suga explains that his heart is at peace whenever he performs with the other six members of BTS, but it never is when he is a solo artist and must set an example and fill in all the blanks by himself. You may find the whole episode at the link below if you're curious about the topics of discussion among the three musicians.
If you are interested in reading details relating to other upcoming details then you can join us on our Twitter account.