Jungkook of BTS has scheduled the release of his first solo album, GOLDEN, on November 3. The much-anticipated album from the K-pop sensation has a who's-who of guest artists.
The CD features a who's who of the international music industry, from Shawn Mendes to Ed Sheeran to DJ Snake and beyond. Fans went into a frenzy after DJ Snake teased them with a preview of Please Don't Change.
Jungkook X Dj Snake Collab
With the release of 'Golden' in a matter of days, BTS member Jungkook will make his long-awaited solo debut. The album's single, "Please Don't Change," features a collaboration with DJ Snake, one of the most successful DJs in the world.
Audience anticipation has been piqued by DJ Snake's release of a teaser for 'Please Don't Change. Jungkook will collaborate with not just Ed Sheeran, but also Shawn Mendes.
In his X post, DJ Snake teased, "JUNGKOOK X DJ SNAKE. NOV 3rd."
JUNGKOOK X DJ SNAKE

NOV 3rd@BTS_twt #JUNGKOOK #DJSNAKE #BTS pic.twitter.com/7ZbwtulK7i

— DJ SNAKE (@djsnake) October 30, 2023
Singles "Seven" (with Latto) and "3D" (featuring Jack Harlow) are among the eleven tracks on "Golden." 'Closer To You' is the second single, and it will feature the American DJ combo Major Lazer, who hails from Jamaica.
'Standing Next To You' is the lead single, and it has gotten fans very excited. Yes or No, Please Don't Change, Somebody, Shot Glass of Tears, Hate You, and Too Sad to Dance are the other songs on the album. Jungkook will partner up with prominent foreign performers like Shawn Mendes and Ed Sheeran for 'Golden'.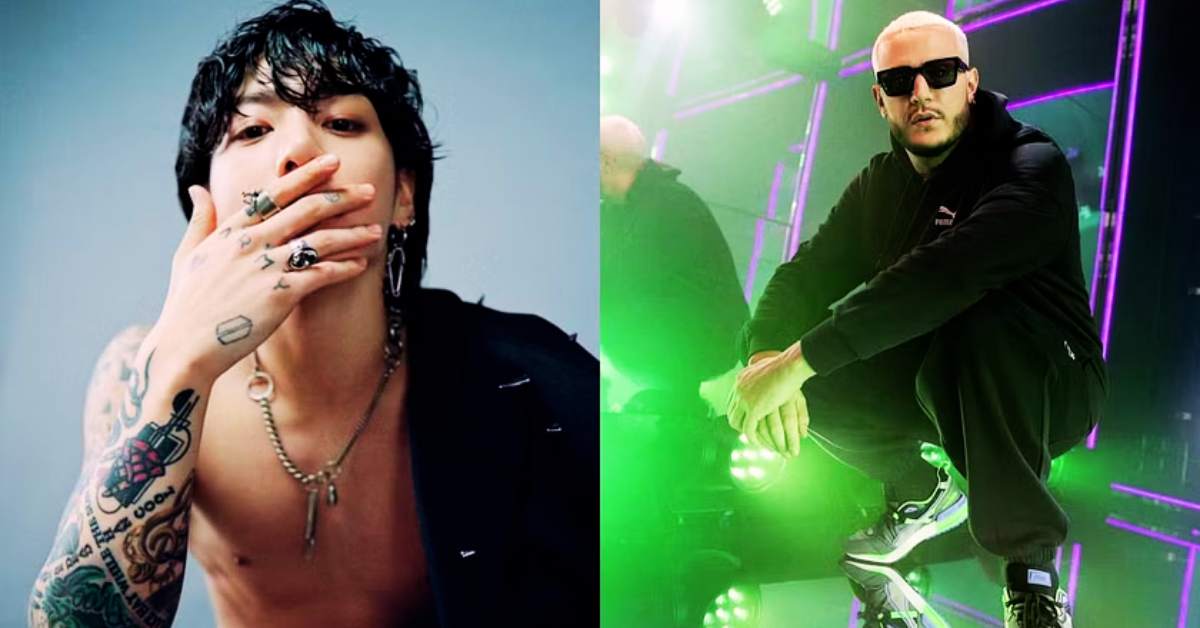 On November 20th, Jungkook will also be the conductor for the 'Golden' Live On Stage concert. BigHit Music revealed additional information about the show by writing, "Hello. This is BIGHIT MUSIC. To celebrate the release of Jungkook's solo album GOLDEN, we are pleased to announce that on Monday, November 20, 2023, he will be performing his hit single "GOLDEN" live on stage with his fans.
Take a look at given below the post:
231027 @BTS_twt Jungkook's Comment on DJ Snake's TikTok

DJ Snake x Jung Kook 🤫
Please Don't Change with @/AB_______JK_M____RST____Y_ Out November 3 #Djsnake #jungkook #JungKook_GOLDEN #PlzDontChange #kpop #electronicmusic

JK: Please don't change Leshugo

Trans cr; Aditi @… pic.twitter.com/9px5DBdJWj

— BTS Translations / Bangtansubs (@BTS_Trans) October 27, 2023
Throughout "Jungkook "GOLDEN" Live On Stage, you may hear live renditions of songs from the album. We greatly anticipate the love and support you'll offer to this special display with the artist. ARMY Members and album buyers from Weverse Shop GLOBAL will get access to Jungkook's "GOLDEN" live performance. Separate announcements will provide further information in the near future. "Thank You," the organization said.
On November 3, 2023, you can purchase "Golden." One of Jungkook's solo singles, "Seven," surpassed 1 billion streams on Spotify in record time.
Jungkook's worldwide music success and fun side show in 'Suchwita', display his many skills besides his seven global awards. you can read them with given below links:
Take a Look at Jungkook's Golden Preview
On October 30, the singer from Euphoria shared a teaser of GOLDEN on his social media. BIGHIT MUSIC released a three-minute teaser showing bits of all eleven songs, each with a unique story.
You can watch Jungkook's Golden Preview down below:
The teaser kicks off with Jungkook's second digital single 3D, with Jack Harlow. Next, we get a peek of the new track Closer to You, with Major Lazer. The third transition is Seven, the first digital single by the youngest BTS member, featuring Latto, followed by the title track Standing Next to You.
In the middle of the teaser, Yes or No, Please Don't Change, and Hate You were previewed. It wraps up with the last three tracks, Somebody, Too Sad to Dance, and Shot Glass of Tears.